The Top 5% of Roofing Contractors in Daytona Beach At Your Service
Looking for roof replacement or roof repair in Daytona Beach? roofclaim.com is a leading choice for roofing services across the Southeast.
Get a free inspection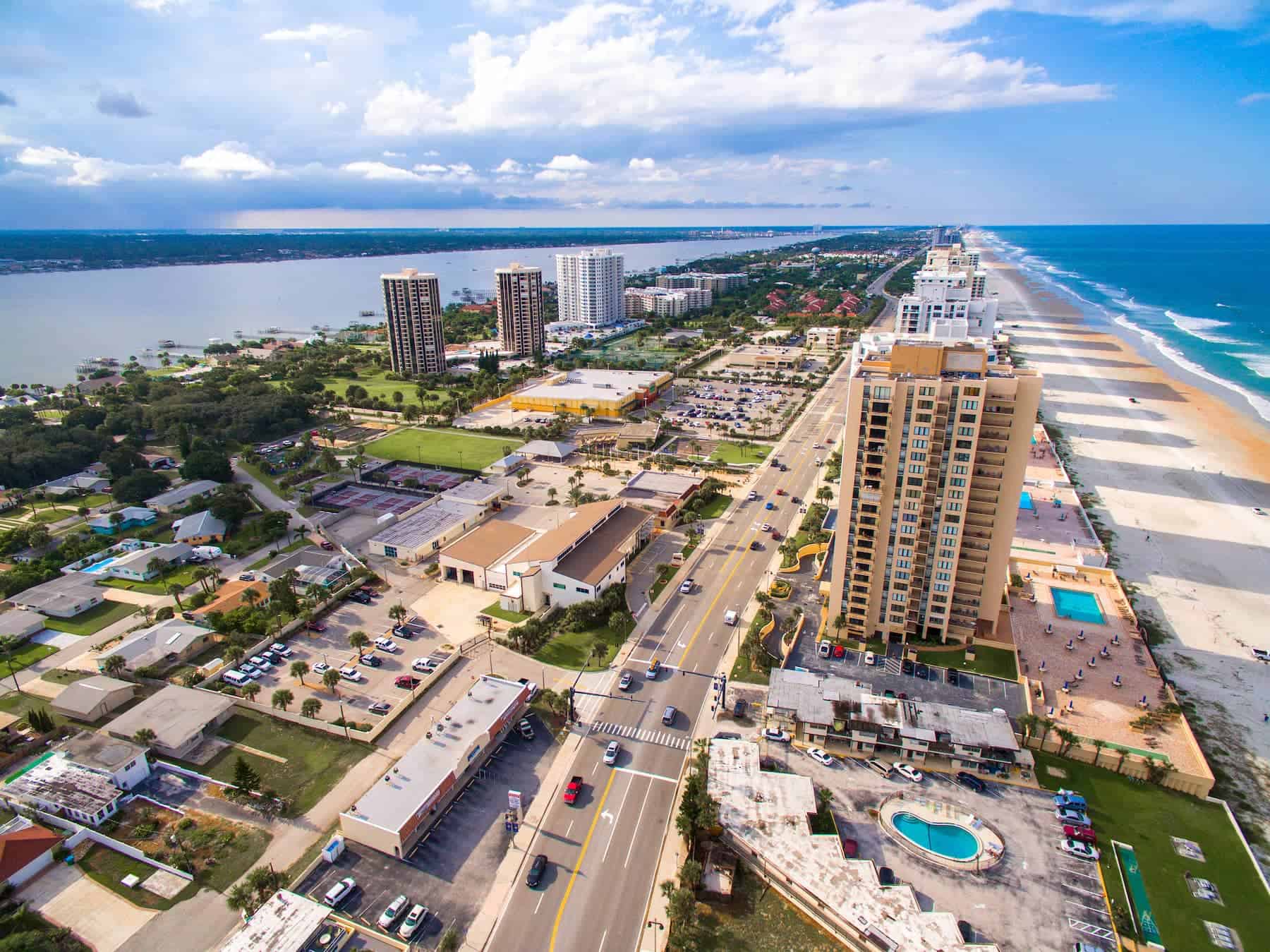 roofclaim.com is the Go-To Choice for Roof Replacement & Roof Repair in Daytona Beach
roofclaim.com has been a trusted roofing company for over 20 years. We strive to provide quality servicios de reparación de techos that Daytona Beach residents can trust and depend on.
Over the years we've encountered just about any and every roofing problem you can think of, so rest assured that if you have roof damage or a worn out roof, roofclaim.com can handle it.
We provide detailed roof inspections, ultra fast repairs, and full roof replacements backed by a Million Dollar Guarantee, providing peace of mind to homeowners who are looking for a quick, simple roofing experience.
With So Many Roofing Contractors in Daytona Beach, How Can You Make the Best Choice?
Before you go looking at other roofing contractors, take a moment to read all of our customer reviews. Our results speak for themselves. We have a stellar reputation in the Daytona Beach community and a personal touch that is unmatched in the industry.
When our customers see roofclaim.com employees and trucks in the community, they do not hesitate to tell their friends and family about the awesome work we provide. In fact, the majority of the work that we do is referrals from happy customers.
We aren't here to harass you like those annoying door to door sales people and we certainly aren't one of those low quality roofing companies going from town to town running roofing insurance scams.
All of our contractors are licensed, insured, and local to Daytona Beach, FL. We want to make sure that anyone who is getting on top of a roof is qualified to do so. We strictly vet our roofers so that you don't have to.
The focus for us is 100% on the people part of the project – the residents of Daytona Beach, FL. We repair and replace roofs, but most importantly, we serve you
We Make Your Roofing Problem Our Problem
Dealing with roof leaks and other roofing issues is never fun.
Do you know what's even less fun? Dealing with an insurance company and a roof repair problem at the same time.
This is why we strive to be an advocate for all our customers in the roof insurance claim process.
It starts with inspecting all potential issues with your home's roof so we can submit the most professional and detailed inspection information to your insurance company. From there, we'll work to make sure you get the best possible outcome for yourself and your family, both in terms of insurance coverage and getting your roof fixed or replaced in a timely manner.
Our end goal is for you to make one phone call to roofclaim.com, tell us where you live and what the problem is, and the rest is handled for you. No headaches, no stress, and no nightmares. With one easy phone call, you can dump your roofing problems on our plate.
To experience this first hand, we invite you to get started by scheduling a free roof inspection.
Take a Look at Our Daytona Beach Roofing Services
If your Daytona Beach property needs a roof inspection, roof repair, or roof replacement, we've got you covered.
Over 440 5-Star Reviews In & Around the Daytona Beach Area!
We've worked really hard to build our reputation as the best roofing company in Daytona Beach – a 4.9 star average!
empresa de techado mejor calificada en
Daytona Beach

,

FL
We are more than satisfied with our roof installation! The guys were very hard working professionals and had the job done start to finish in one day. A special thanks to Kyle for orchestrating everything for us. He knew exactly how to handle all the paperwork with permits and insurance. Good job guys!
Verificada
Google
revisión
Rafael was easy and pleasant to work with. Roof was replaced in 1 day. The whole process was easy. I highly recommend him and roofclaim.com!
Verificada
Google
revisión
I had no interest in dealing with the insurance company as a first time home owner. Kyle made the process seamless and managed the entire project from start to finish. He was very patient, kind, thorough, and accessible even via text. I would recommend using this company!
Verificada
Google
revisión
Here's How the Roof Repair & Roof Replacement Process Works
You're in good hands with roofclaim.com as your roofing company. Our process is rock-solid, efficient, and simple.
01
INSPECCION GRATUITA DEL TECHO
Ofrecemos inspecciones gratuitas del techo para todos los residents y empresas de Miami y sus alrededores.
Daytona Beach
.
Programa una ahora.
02
RECLAMACIONAL SEGURO
roofclaim.com se encargara de su reclamacion de Seguro de principio a fin. Asi es como simplificamos el proceso.
03
REPARACION O REEMPLAZO
Empleamos a los mejores techadores de
Daytona Beach
para que todas las reparaciones y reemplazos de techos se hacen bien y rapidamente.
04
GARANTIA de $1,000,000
Cada reparacion y reemplazo de techo en
Daytona Beach
tiene nuestra garantia de un millon de dolares.
Here's Why Naples Property Owners Choose roofclaim.com
From our helpful sales team to our work quality and glowing review profile, hiring roofclaim.com as your Naples roofing contractor is the right choice.
Manejamos su
Daytona Beach
proyecto de techado de principio a fin
Nuestros expertos agilizan el proceso de reclamo de seguro.

Inspecciones de techo rápidas, precisas y gratuitas disponibles

Tenemos una reputación estelar en y alrededor
Daytona Beach
Solo usamos el 5% superior de los contratistas de techos en
Florida
Nuestra Garantía del Millón de Dólares protege cada techo nuevo

or call 1-855-560-3765
best
Daytona Beach
roofers, guaranteed
roofclaim.com solo contrata al 5% de los mejores techadores en
Florida
.