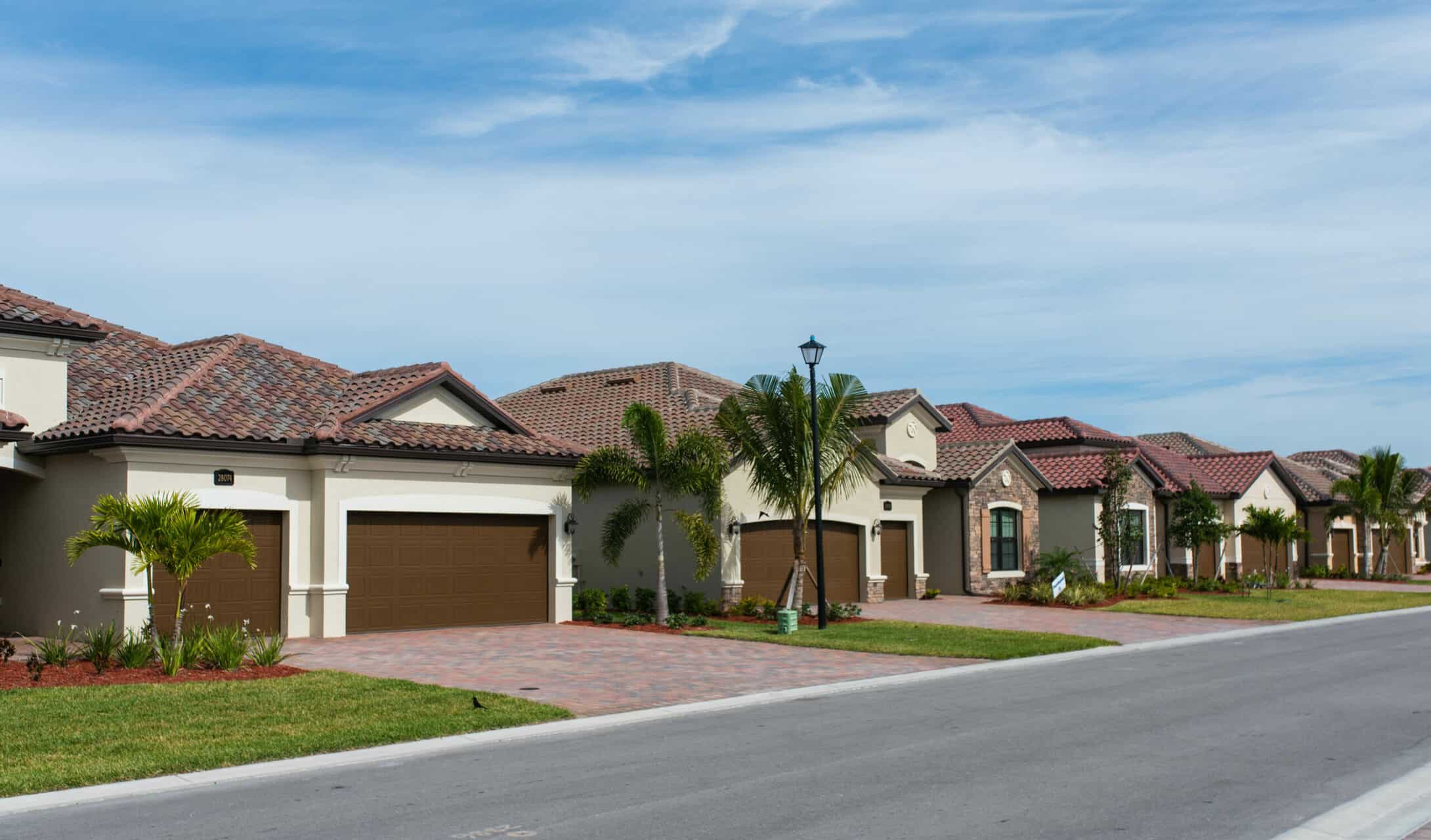 Does roofclaim.com Have the Best Roofers in Longwood?
There are a lot of roofing contractors in Longwood, but there's only one roofclaim.com. Whether you're needing a professional roof inspection, a simple roof repair, or a total roof replacement, it's important to choose a roofing company with an experienced team and a great reputation.
roofclaim.com fits that bill perfectly.
First, we strive to only hire and keep the top 5% of roofing contractors in the state of Florida. Where other roofing companies in Longwood hire anyone and everyone to keep up with the crazy growth of the roofing industry, roofclaim.com keeps our eye on the ball when it comes to quality and team culture.
Second, we've put a tremendous amount of internal focus on customer service. From our in-office team, to our field agents, to our roofing contractors, everyone is committed to getting your project done quickly and painlessly while being meticulous about the details.
Don't Sweat – Let Us Guide the Entire Roofing Process From Start to Finish.
No homeowner wakes up and says, "Today, I want to deal with some roofing issues and insurance paperwork!"
It's a hassle, which often puts homeowners in a "Just fix it – anyone will do" mindset. They call the first roofing company they can find, schedule an inspection, and they're off to the races.
Problem is, these are detailed projects with a lot of moving parts.
Just consider the insurance claim part of the process for a moment. Your ability to get a roof repair or roof replacement claim approved by your insurance company often hinges on the quality of the inspection, the professional detail of the inspection report, the reputation of the roofing company you're working with, and so much more.
Many homeowners get their insurance claim denied simply because the roofing company they're working with didn't cross their Ts and dot their Is. It's unfortunate, but we see it all the time.
Then there's the actual project management, supply delivery, contractor quality, project prep, project cleanup – so many opportunities for your roofing job to rack up massive delays or issues when handled by a less experienced or lesser quality roofing contractor.
Do you really want to add all that hassle ON TOP of the hassle of needing roofing work?
Choose roofclaim.com from the start and you don't have to worry about any of that. We have a great reputation in Longwood. Choose the best and you only have to choose once!
Every Roof Replacement and Roof Repair in Longwood Starts With a Free Professional Roof Inspection
You probably haven't been up on your roof, so it's normal to be unaware of your roof's current actual condition. Sure, you might have a leak or other issues, obvious storm damage, or perhaps just a roof that's aging, but the actual overall condition is unknown until a proper roof inspection is performed.
Before any action can be taken, whether it's roof repair or roof replacement, a professional inspection is required. Thankfully, a roofclaim.com professional roof inspector is able to come out to your home and provide this inspection free of charge (and sometimes the same day you contact us!).
Once the inspection is complete, we'll provide you with a detailed inspection report that includes photo documentation of any roofing issues, an overall roof assessment, and recommended next steps.
At the very least, you'll know exactly what condition your roof is in and what needs to be done. There's no obligation to hire us, but if you choose to move forward we'll guide the project from start to finish and get you the best possible outcome in terms of insurance coverage and workmanship quality.
There's nothing to lose when you choose roofclaim.com, so schedule your free roof inspection today.
01
INSPECCION GRATUITA DEL TECHO
Ofrecemos inspecciones gratuitas del techo para todos los residents y empresas de Miami y sus alrededores. .
Programa una ahora.
02
RECLAMACIONAL SEGURO
roofclaim.com se encargara de su reclamacion de Seguro de principio a fin. Asi es como simplificamos el proceso.
03
REPARACION O REEMPLAZO
Empleamos a los mejores techadores de para que todas las reparaciones y reemplazos de techos se hacen bien y rapidamente.
04
GARANTIA de $1,000,000
Cada reparacion y reemplazo de techo en tiene nuestra garantia de un millon de dolares.
Manejamos su proyecto de techado de principio a fin

Nuestros expertos agilizan el proceso de reclamo de seguro.

Inspecciones de techo rápidas, precisas y gratuitas disponibles

Tenemos una reputación estelar en y alrededor

Solo usamos el 5% superior de los contratistas de techos en

Nuestra Garantía del Millón de Dólares protege cada techo nuevo

or call 1-855-560-3765
best roofers, guaranteed
roofclaim.com solo contrata al 5% de los mejores techadores en .