Best Roof Replacement & Roof Repair in Tampa
Looking for a licensed roofer in Tampa? We're a local roofing company providing roof inspections, roof repair, and roof replacements to residents and businesses in and around Tampa, FL.
Get a free inspection
OR CALL

813-867-7898
We've Been Providing Tampa With Dependable Roof Repair for Over 20 Years
Roof Repair disasters can strike when we least expect them to. With so many roofing scams out there it can be difficult to know who you can trust.
roofclaim.com has been serving Tampa residents and businesses for over twenty years. From our office in Temple Terrace (just 15 minutes from Busch Gardens), over to Tampa Bay, and all the way out to East Tampa and Brandon, we've got the entire Tampa area covered for roof inspections, roof repair, and reemplazo de techo.
Of course, we're not the only roofers in Tampa. There are hundreds of roofing companies to pick from. So why roofclaim.com?
For starters...
We don't act like salespeople.
We don't act like the stuffy adjusters from your insurance company.
We're not one of these scammy roofing contractors looking to run off with your insurance money.
We average a 5-star rating in Tampa (check us out on Google)!
We exist to serve you, not sell you.
The focus for us is 100% on the people part of the project – the residents of Tampa, FL. We are roof repair specialists, but we also serve you. This means that we do everything that we can to make sure that you have no hold-ups in your roofing project and that your experience is nothing short of five-star.
If You're Looking for the Best Roofers in Tampa, We Already Hired Them.
Our top-notch customer service isn't all we're known for. When it's all said and done, a great roofing company has to be known for the quality work that it provides its customers.
The question is, how does a roofing company grow, scale, and establish itself as the best roofer in Greater Tampa without sacrificing quality or customer service?
Our answer to that question is simple: accept nothing short of the best by creating the highest hiring standards in the roofing industry. We set the bar high and won't settle for anything below it. And that's exactly what we've done.
When you hire us for roof repair or roof replacement we're sending qualified roofers to your home that are among the top 5% of roofing contractors in the Tampa area. Not only are our roofers the best in the industry but they are locally licensed and insured.
We're so confident in the work of our roofing contractors that we guarantee all roof replacements up to one million dollars.
Where other Tampa roofing companies are typically hiring anyone and everyone they can to handle demand, we choose to focus on quality over quantity. We provide expert roofers held to a standard unlike anywhere else. That's why you won't find another roofing company like us anywhere else. We only hire roofers that we know and trust so you can too.
The result is that your roof repair or roof replacement gets done to the highest possible quality, on time, every time. With one call, you get to stop worrying about your roof problems and feel confident knowing that roofclaim.com is handling your project.
We Make Your Roof Problem Our Problem So You Can Be As Hands Off As Possible
Dealing with roofing issues is never fun and can sometimes take months to resolve. Do you know what's even less fun? Dealing with an insurance company and a roofing problem at the same time. That's why we're here to help. Think of us as your roofing stress buffer. We handle the roof and the insurance company for you. We make sure the process is fast and done right. All you need to do is sit back and relax.
We pride ourselves on being a consumer roofing advocate for Tampa residents. Being an advocate starts with a comprehensive roof inspection that covers every necessary detail of your roof damage or roof leak to ensure that your insurance provider has a few questions as possible about your roof damage. This makes getting your insurance claim easier and much quicker.
Next, we do something that almost no other roofing company in Tampa does: we handle your roof claim from beginning to end so you don't have to deal with the headaches. What does that mean exactly? roofclaim.com will help you go over your insurance policy, submit your insurance claim and even talk to your insurance adjuster.
Our end goal is for you to make one phone call to roofclaim.com, tell us where you live and what the problem is, and the rest is handled for you. No headaches, no stress, and certainly no nightmares. Put your roof problem on our plate and kick your feet up.
To experience this first hand, we invite you to get started by scheduling a free roof inspection.
We Offer the Following Roofing Services in Tampa
We love being a part of the Tamp community and strive to be the best roofer in this amazing city. See our roofing services below.
We're Proud to Average a 5-Star Rating in Tampa!
Don't fall for fake roofing reviews. All our reviews are publicly verifiable on our Google profile and other third party sites.
empresa de techado mejor calificada en
Tampa

,

FL
The day before the installation all the materials were delivered to my house and placed on the roof. At 6am the next morning 3 guys showed up and prepped my property. The rest of the crew (18 guys!) showed up at 7am and got right to work. They were done by 11:30am, which included fixing 4 damaged areas and painting the stacks. I wouldn't hesitate recommending roofclaim.com to friends and family!
I started calling roofing companies in area after a large storm. The other companies were hesitant to work with us because our damage wasn't as severe as some of our neighbors. roofclaim.com inspected our roof and were confident they could get a claim approved, which they did. The roofing crew did a good job, the roof looks great, and the cleanup was better than I expected.
I had roof damage you could see from the street, but when roofclaim.com knocked on my door I was hesitant. They said that if insurance wouldn't cover it completely, we could walk away and I would owe nothing, so I gave them a chance. My insurance ended up covering a new roof in full and the inspector even told me I was in good hands with roofclaim.com. I love my new roof!
I needed a new roof and roofclaim.com did the job for me. Cameron was the lead for the company and he took good care of me. I received a fair price for the work, the job was completed on schedule, and the cleanup was very thorough. I couldn't be happier with the results. I would recommend roofclaim.com for any roof replacement project.
roofclaim.com did an excellent job on our roof. We were very pleased with their informative communication, attention to detail, pleasing personality, and supervision throughout the roofing process. I highly recommend roofclaim.com!
My experience with roofclaim.com has been very positive and productive. They helped identify unseen roof damage, assisted in filing a claim with my insurance, and met the adjuster for a thorough inspection. After the inspection the adjuster covered my roof less my deductible. They were great to work with during the entire process!
The Roof You've Always Dreamed of For Your Tampa Home
We handle the entire roofing process for our Tampa customers. All it takes is one phone call.
01
INSPECCION GRATUITA DEL TECHO
Ofrecemos inspecciones gratuitas del techo para todos los residents y empresas de Miami y sus alrededores.
Tampa
.
Programa una ahora.
02
RECLAMACIONAL SEGURO
RoofClaim.com se encargara de su reclamacion de Seguro de principio a fin. Asi es como simplificamos el proceso.
03
REPARACION O REEMPLAZO
Empleamos a los mejores techadores de
Tampa
para que todas las reparaciones y reemplazos de techos se hacen bien y rapidamente.
04
GARANTIA de $1,000,000
Cada reparacion y reemplazo de techo en
Tampa
tiene nuestra garantia de un millon de dolares.
Why Trust roofclaim.com With Your Roof Repair?
We work day in and day out for our customers so we can continue to be the best roofing company in Tampa. Here are 6 reasons why you should choose roofclaim.com for your next roof repair.
Manejamos su
Tampa
proyecto de techado de principio a fin
Nuestros expertos agilizan el proceso de reclamo de seguro.

Inspecciones de techo rápidas, precisas y gratuitas disponibles

Tenemos una reputación estelar en y alrededor
Tampa
Solo usamos el 5% superior de los contratistas de techos en
Florida
Nuestra Garantía del Millón de Dólares protege cada techo nuevo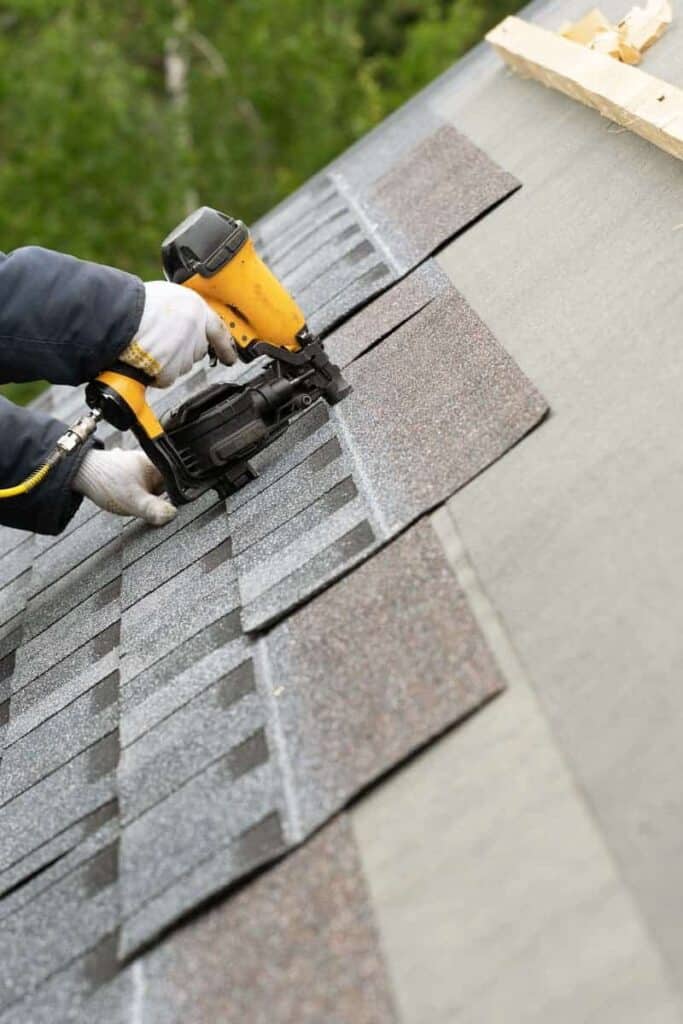 best
Tampa
roofers, guaranteed
roofclaim.com solo contrata al 5% de los mejores techadores en
Florida
.