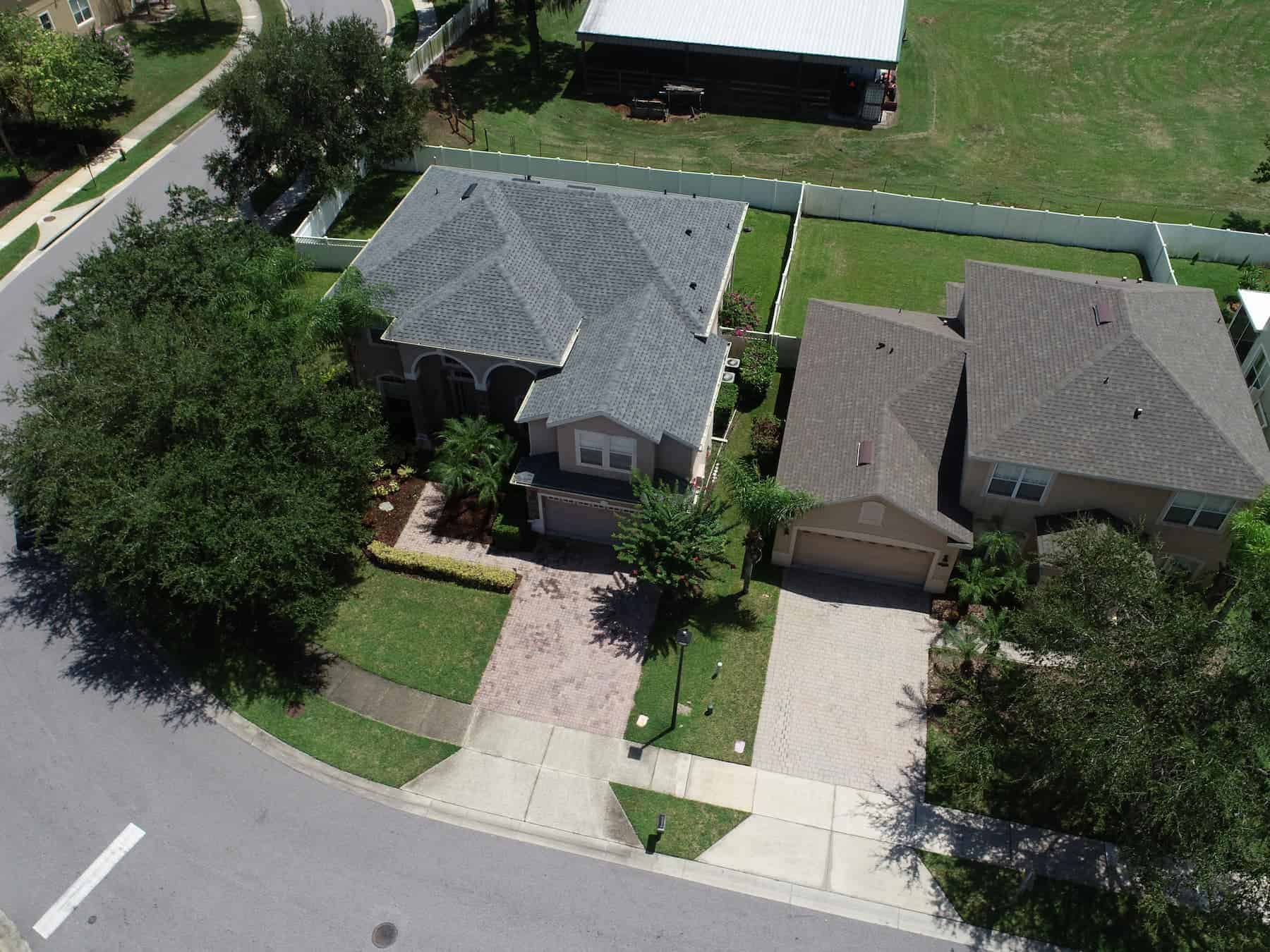 We Did Our First Roofing Job in Atlanta in 1997 & Haven't Looked Back Since
Our first Atlanta roofing job was a roof replacement in Midtown, not far from Piedmont Park. That was in 1997 and we've tackled thousands of roofing jobs for Atlanta residents and businesses since then.
Of course, we're not the only roofing company in Atlanta. There are hundreds to choose from. But, there's a great reason roofclaim.com has been around so long and built the great reputation we have – personal touch.
We don't act like sales people. We don't act like insurance adjusters. We're not one of these low-quality, fly-by-night roofing companies that you hear so many horror stories about. In fact, a lot of our business comes from homeowners calling us out of desperation after another Atlanta roofing company has abandoned them or botched their roof repair or roof replacement.
The focus for us is 100% on the people part of the project – the residents of Atlanta, GA. We repair and replace roofs, but we serve you.
If You're Looking for the Best Roofers in Atlanta, We Already Hired Them.
Our stellar customer service only goes so far. At the end of the day, a great roofing company has to be known for quality workmanship.
The question is, how does a roofing company grow and scale and position itself to be the best in Metro Atlanta without sacrificing quality?
Our answer to that question was simple: create the highest hiring standards in the roofing industry. And that's exactly what we've done. When you hire us for roof repair or reemplazo de techo we're sending roofing specialists to your property that are among the top 5% of roofing contractors in the Atlanta area.
Where other Atlanta roofing companies are typically hiring anyone and everyone they can to handle demand, we choose to focus on quality over quantity.
The result is that your roof repair or roof replacement gets done to the highest possible quality, on time, every time. With one call, you get to stop worrying about your roof problems and feel confident knowing that roofclaim.com is handling your project.
Put Your Roof Problem On Our Plate
Dealing with roofing issues isn't fun. You know what's even less fun? Dealing with an insurance company and a roofing problem at the same time.
The third thing we try to be is a consumer roofing advocate for Atlanta residents. It starts with a comprehensive roof inspection that covers every necessary detail of your roof issue so your insurance company has few objections.
Next, we do something that almost no other roofing company in Atlanta does: we handle your roof claim from beginning to end so you don't have to.
Truly, our end goal is for you to make one phone call to roofclaim.com, tell us where you live and what the problem is, and the rest is handled for you. No headaches, no nightmares. Put your roof problem on our plate and kick your feet up.
To experience this first hand, we invite you to get started by scheduling a free roof inspection.
01
INSPECCION GRATUITA DEL TECHO
Ofrecemos inspecciones gratuitas del techo para todos los residents y empresas de Miami y sus alrededores. .
Programa una ahora.
02
RECLAMACIONAL SEGURO
roofclaim.com se encargara de su reclamacion de Seguro de principio a fin. Asi es como simplificamos el proceso.
03
REPARACION O REEMPLAZO
Empleamos a los mejores techadores de para que todas las reparaciones y reemplazos de techos se hacen bien y rapidamente.
04
GARANTIA de $1,000,000
Cada reparacion y reemplazo de techo en tiene nuestra garantia de un millon de dolares.
Manejamos su proyecto de techado de principio a fin

Nuestros expertos agilizan el proceso de reclamo de seguro.

Inspecciones de techo rápidas, precisas y gratuitas disponibles

Tenemos una reputación estelar en y alrededor

Solo usamos el 5% superior de los contratistas de techos en

Nuestra Garantía del Millón de Dólares protege cada techo nuevo

or call 1-855-560-3765
best roofers, guaranteed
roofclaim.com solo contrata al 5% de los mejores techadores en .