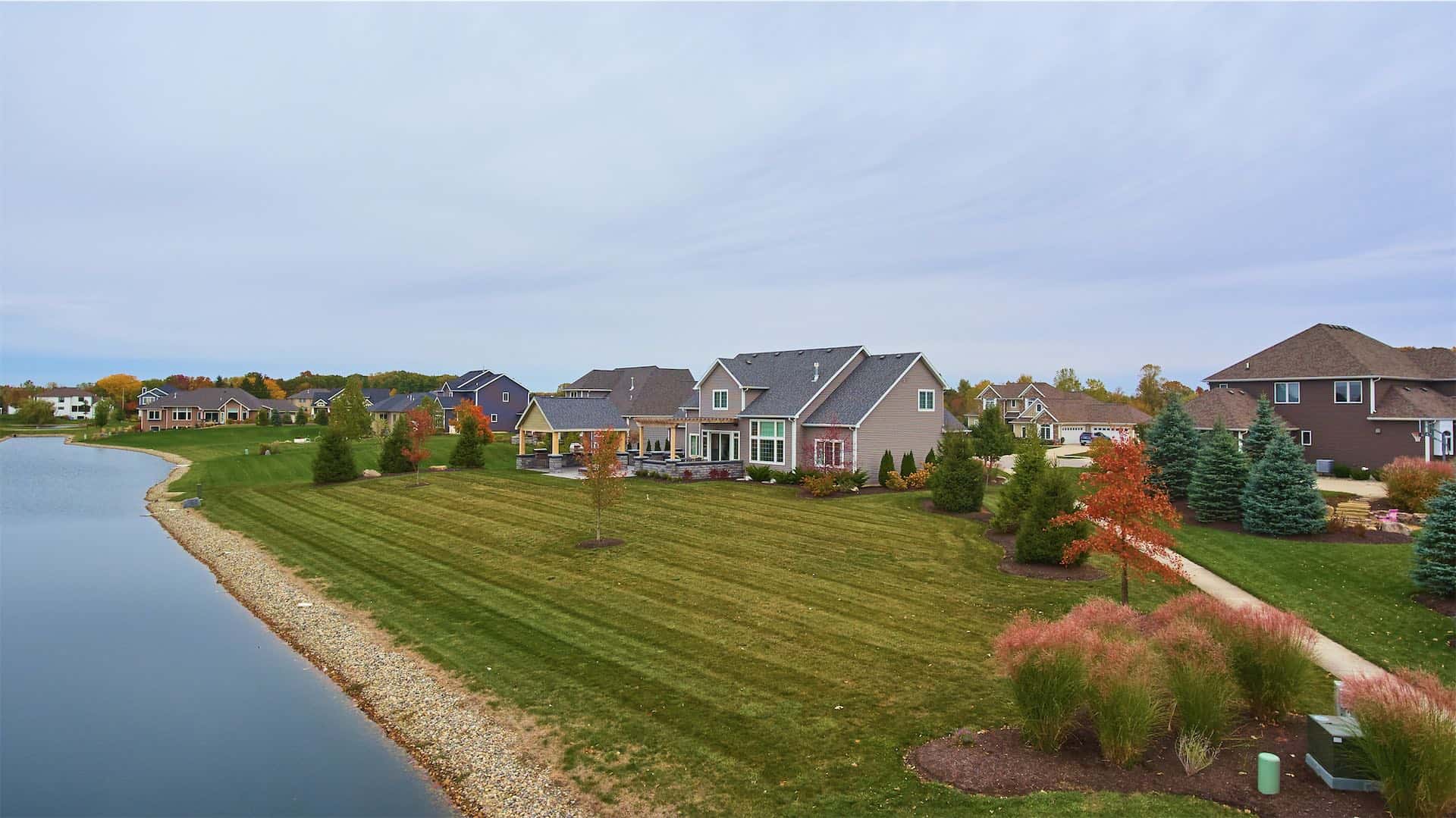 There's No Better Company to Trust for Roof Replacement in Bloomington
RoofClaim specializes in roof replacement in Bloomington, completing hundreds of roof replacements every year. We also offer roof repair in Bloomington as well.
It doesn't matter what type of roof you have – shingle, tile, slate, metal – we're able to handle any roof replacement project from start to finish. Our process is streamlined, simple, and quick, and we guarantee that we'll leave your property better than we found it once your roof replacement is completed.
There's a reason we're consistently rated 4.9 stars in Bloomington.
Get Your Roof Replacement Fully Covered By Your Insurance Company
Can RoofClaim help you get your roof replacement fully covered by your insurance company? Almost certainly! Over 95% of the customers we work with end up getting a full roof replacement covered by their homeowner's insurance.
What does that mean? It means you're very likely to get a brand new roof and the only amount you have to pay out of pocket is your deductible, which is typically fairly low.
Here's how RoofClaim makes this possible:
We create a detailed roof inspection report that is well-respected by insurance companies.
We're a trusted name in roofing so when insurance companies see that RoofClaim is involved, they know they're dealing with a reputable roofer.
We guide you through the insurance claim process to make sure you do everything the right way at the right time.
The best part is that you can find out if you qualify for a roof replacement with zero risk. We don't ask for any money up front and we only get paid if your roof gets replaced under your insurance policy.
Concerned About Quality? We Have the Best Roofers in Bloomington!
If you're looking for the best roofers in Bloomington, we already hired them. You don't have to go anywhere other than RoofClaim!
Where other Indiana roofing companies are hiring anyone and everyone they can to keep up with demand, we choose to focus on quality over quantity.
We only hire the top 5% of all roofers in Bloomington. We guarantee that all of our roofers are licensed, insured, and qualified to work in Bloomington. Not only that, we make sure that all our roofers are specialized in performing full roof replacements and not just simple repairs.
In fact, we're so confident in our roofers that we guarantee their work up to one million dollars.
01
INSPECCION GRATUITA DEL TECHO
Ofrecemos inspecciones gratuitas del techo para todos los residents y empresas de Miami y sus alrededores. .
Programa una ahora.
02
RECLAMACIONAL SEGURO
roofclaim.com se encargara de su reclamacion de Seguro de principio a fin. Asi es como simplificamos el proceso.
03
REPARACION O REEMPLAZO
Empleamos a los mejores techadores de para que todas las reparaciones y reemplazos de techos se hacen bien y rapidamente.
04
GARANTIA de $1,000,000
Cada reparacion y reemplazo de techo en tiene nuestra garantia de un millon de dolares.
Manejamos su proyecto de techado de principio a fin

Nuestros expertos agilizan el proceso de reclamo de seguro.

Inspecciones de techo rápidas, precisas y gratuitas disponibles

Tenemos una reputación estelar en y alrededor

Solo usamos el 5% superior de los contratistas de techos en

Nuestra Garantía del Millón de Dólares protege cada techo nuevo

or call 1-855-560-3765
best roofers, guaranteed
roofclaim.com solo contrata al 5% de los mejores techadores en .