Roof Replacement in Houston Done Right
Looking for roof replacement in Houston? RoofClaim is a top-rated roofing company providing expert roof replacement. Licensed & insured. Free inspection!
Get a free inspection
OR CALL

713-742-6964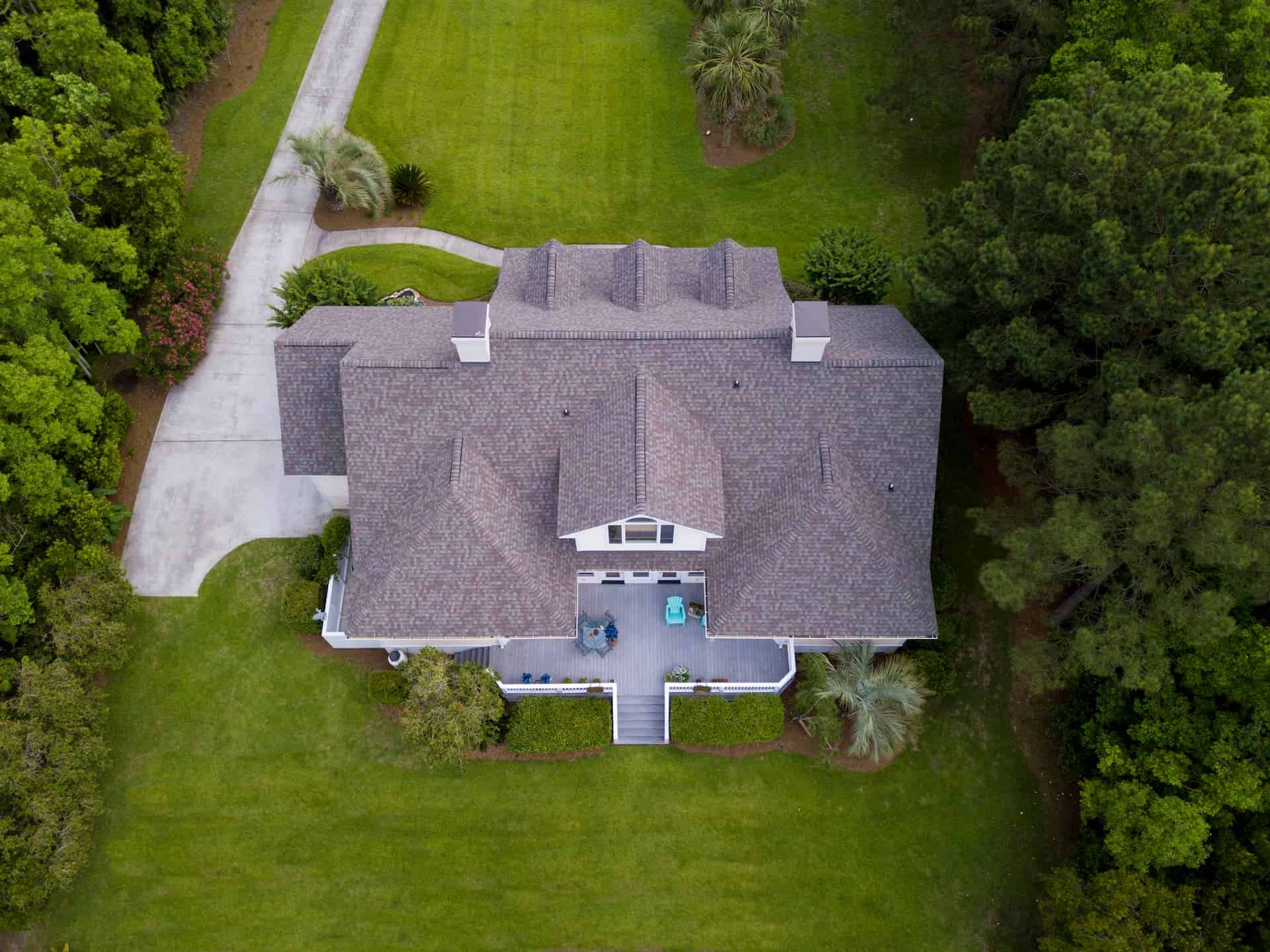 There Are a Lot of Roofing Companies in Houston, But There's Only One RoofClaim
Roofing problems are stressful enough. Don't make it even more stressful by choosing the wrong roofing company.
What you need is a roofing company that's going to be attentive to your needs, guide you through the roof replacement process like a trusted advisor, perform top quality work, and make sure you're completely taken care of before the project is closed out.
If that sounds like what you need, then RoofClaim is your best choice.
We're a nationally respected roofing company that only hires the top 5% of roofers, prides ourselves on the highest level of customer service, and has thousands of great reviews to show for it.
Why? Because we believe that every homeowner deserves a safe, beautiful home that's free of nagging roof issues.
Roof Replacement Fully Covered by Your Insurance
Did you know that over 95% of our roofing projects are covered by insurance? We're experts at helping you get your insurance claim approved. That can't be said for many other roofing companies who just tell you, "Good luck!" when it comes to filing an insurance claim.
In fact, helping customers navigate the insurance claim process is one of our top priorities. When our customers only have to pay their deductible and the full cost of a roof replacement is covered by their insurance company, we consider that a huge win!
The bottom line is that you can save thousands of dollars by working with RoofClaim.
Choosing RoofClaim for Roof Replacement in Houston is Easy
You don't have to pay anything out of pocket to get started. All you have to do is schedule a free roof inspection. We'll come out, inspect your roof, and tell you exactly what to do next.
If we think your roof replacement will be covered by insurance, we'll guide you through that process. Assuming you can get your claim approved, all you'll have to pay is your deductible. That's the best case scenario. And like we said earlier, that's what happens with 95% of our customers.
It's super easy to get started, though. Schedule your roof inspection today so we can get the ball rolling!
We Offer More Than Roof Replacement in Houston
Need more than roof replacement? We can handle most roofing projects.
Houston Roof Replacement Reviews
We've worked hard to maintain our high ratings on sites like Google, Yelp, and more. RoofClaim is a trusted name in roofing.
empresa de techado mejor calificada en
Houston

,

TX
RoofClaim was very punctual and on time. Very nice and professional company
Verificada
Google
revisión
roofclaim.com recently completed a project at my parent's home. The team did an excellent job - start to finish. They kept both my parents and I informed of everything that was going on from working with our insurance provider to what to expect prior, during, and upon completion of the project. The job superintendent, Gary managed the project so everything was done correctly
Verificada
Google
revisión
roofclaim.com was amazing. I was skeptical at first, but after going through this process, these guys are great! The entire process took less than a month. They met my insurance adjuster on site and handled the entire process. I couldn't be more happy. These guys are good at what they do and they're always super responsive.
Verificada
Google
revisión
Our Roof Replacement Process
Customers who work with RoofClaim enjoy a smooth process from start to finish. Our goal is to take your roof replacement completely off your plate so you don't have to stress.
01
INSPECCION GRATUITA DEL TECHO
Ofrecemos inspecciones gratuitas del techo para todos los residents y empresas de Miami y sus alrededores.
Houston
.
Programa una ahora.
02
RECLAMACIONAL SEGURO
roofclaim.com se encargara de su reclamacion de Seguro de principio a fin. Asi es como simplificamos el proceso.
03
REPARACION O REEMPLAZO
Empleamos a los mejores techadores de
Houston
para que todas las reparaciones y reemplazos de techos se hacen bien y rapidamente.
04
GARANTIA de $1,000,000
Cada reparacion y reemplazo de techo en
Houston
tiene nuestra garantia de un millon de dolares.
Why Choose RoofClaim for Roof Replacement?
Here are some really good reasons why RoofClaim is a top choice for roof replacement.
Manejamos su
Houston
proyecto de techado de principio a fin
Nuestros expertos agilizan el proceso de reclamo de seguro.

Inspecciones de techo rápidas, precisas y gratuitas disponibles

Tenemos una reputación estelar en y alrededor
Houston
Solo usamos el 5% superior de los contratistas de techos en
Texas
Nuestra Garantía del Millón de Dólares protege cada techo nuevo

or call 1-855-560-3765
best
Houston
roofers, guaranteed
roofclaim.com solo contrata al 5% de los mejores techadores en
Texas
.