Reparacion De Techos De Tejas
When you're in need of tile roof repair, it's best to get in touch with a roofing company that specializes in tile roofs. That's roofclaim.com.
We Specialize in Tile Roofing & Tile Roof Repair
Not all roofing companies are equipped to handle
tile roofing
jobs. roofclaim.com are experts at it – just contact us today for a free inspection.
Concrete Tile Roof Repair
Concrete tiles are made from a mixture of sand, water, and cement. We're well versed in concrete tile roof repair.
Clay Tile Roof Repair
Clay tiles are made from Earth clay and are about 40% more expensive than concrete tiles. We handle tons of clay tile repair jobs.
Emergency Tile Roof Repair
If your tile roof was damaged in a storm or you need an immediate inspection or repair, we can provide emergency roof repair.
Here's What You Need to Know About Tile Roof Repair
Tile roofing is incredibly strong and durable. It makes an amazing addition to any home's roof; which is why it is becoming more and more popular every day. These types of roofs are very popular in hot climates with salty air. They can help you save on your energy bill, are weather-resistant, and will withstand the test of time. Call us today and schedule a tile roof inspection
Benefits of Tile Roofing
Tile roofs don't just look better, there are many reasons why you would want to get a tile roof instead of a shingle roof. Tile roofs are:
Easy to Maintain
Energy Cost Efficient
Wind Resistant
Extremely Durable
In hotter climates near the ocean, shingle tiles reign supreme. They are able to withstand the salty air, take arelentless beating from the sun, and are able to withstand strong winds. Tile roofing material also comes in a lot of different colors. If you don't love the traditional orange roofing tile, we have tons of options that can easily match your taste and look beautiful on your home.
Drawbacks of Tile Roofing
Tile roofing requires a more skilled roofer to properly handle a tile roof installation so be sure you are using an experienced tile roofer when considering a repair or replacement. Tile is also much heavier than your traditional roofing shingle, it's important that your roofer verifies that your home can hold the additional weight of the tiles. Finally, clay or concrete roof tiles can be much more expensive than your regular roofing shingle.
Clay Tile vs Concrete Tile
There are a few main differences that might sway your decision between clay or concrete roofing tiles. While concrete and clay roof tiles are both heavier than shingles, concrete roofing tiles are much heavier than clay tiles. On average concrete tiles are 40 percent heavier! Concrete tiles may be heavier than clay tiles but they are a much more affordable option. Lastly, you will want to consider the durability of your roofing tile. Concrete tiles are much more durable and are not prone to the cracks and breaks that clay tiles are. Because of the increased durability of concrete, concrete tiles can be used in almost any climate.
Tile Roof Replacement
If your roofing tiles are damaged in any way, give us a call! You might be entitled to a tile roof replacement from your insurance company. It can potentially be dangerous to your home if your tiles are showing signs of cracks and wear. Even a small broken tile and your roof could highlight a much larger issue wrong with your roof.
A Roof Inspection Will Tell You Whether You Need Tile Roof Repair or Tile Roof Replacement
In order to understand the extent of your roof damage, you will need to schedule a free roof inspection. Sometimes roof damage is not always apparent and the underlying damage can be widespread. If you notice even a small leak on your roof don't ignore it. Ignoring what might seem like a small problem could be a costly decision. We can't do anything until the inspection is done, though, so get your inspection scheduled as soon as possible.
Quick Glance: The roofclaim.com Tile Roof Repair Process
It's never fun to have a roof that needs repair. Thankfully, you have roofclaim.com to make the repair process as painless as possible.
01
tile roof inspection
We prefer to use drones for tile roof inspection to keep contractors off your fragile roofing tiles.
02
RECLAMACIONAL SEGURO
If your insurance needs to be involved in the repair or replacement process, we'll handle your claim from beginning to end.
03
tile roof repair
We'll send our expert tile roof repair or tile roof installation crew to your property and have you fixed up in no time.
04
GARANTIA de $1,000,000
Every tile roofing job completed by roofclaim.com is backed by our industry-leading Million Dollar Guarantee
Why Choose roofclaim.com for Your Tile Roof Repair?
So many of the roofing jobs we do involve the repair and replacement of tile roofs. We know the ins and outs of tile roofing and will make sure to get you the best possible outcome with your roof.
Contactless drone inspections available
We communicate with your insurance company

We bring honesty & transparency to roofing

We only use the top tile roofing contractors in the industry

Your new tile roof is protected by our Million Dollar Guarantee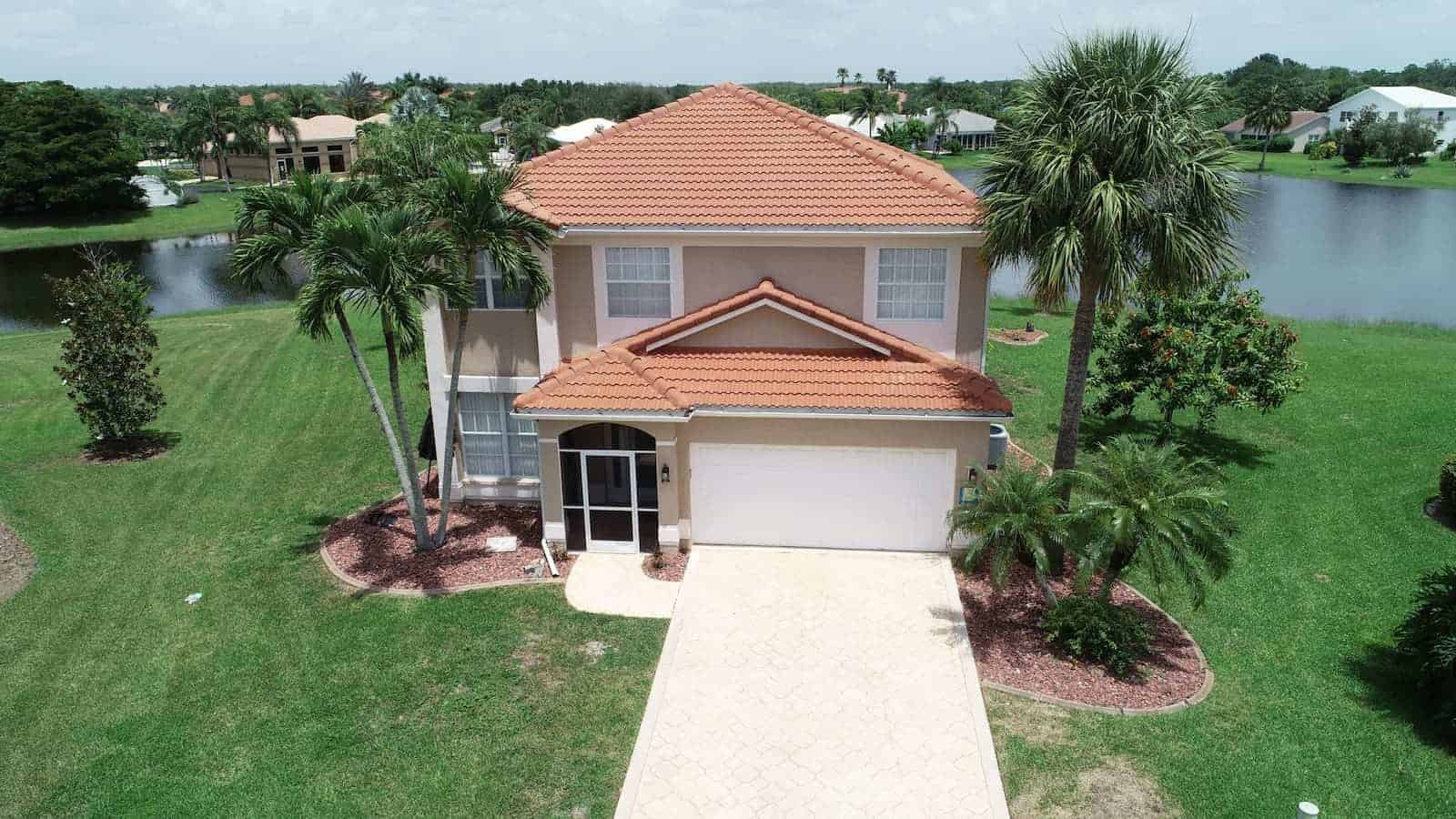 A+ Quality
roofclaim.com only hires the top 5% of tile roofing installers in the U.S.
We Can Handle Tile Roof Repair in These Cities (& Growing)
tile roof repair services in...