Best Roofers in Birmingham
Roof Replacement (Re-Roofing) and Roof Repair in Birmingham Alabama backed by a Million Dollar Guarantee.
Get a free inspection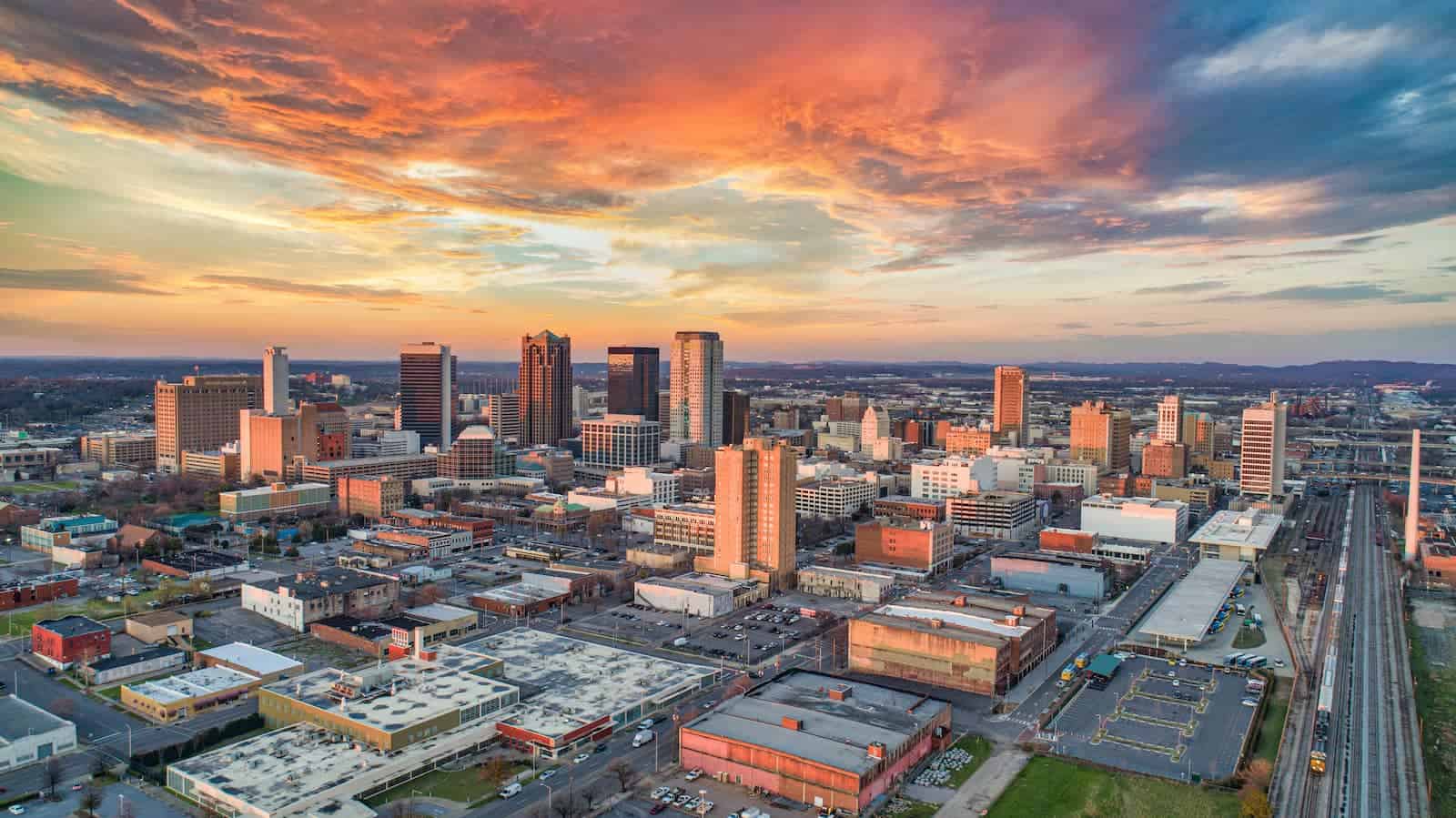 Roof Inspection & Roof Repair in Birmingham: roofclaim.com is a Licensed & Insured Roofing Contractor
Roofing problems always seem to come at the least convenient times. Fortunately for you, roofclaim.com is always prepared for any roofing project no matter the size or material. We offer same-day roof inspections and roof replacements from professional and experienced roofers trusted by the Birmingham community. When we say we'll help you with the entire roofing process we mean it.
We don't just fix roofs, we'll help you navigate the entire insurance claim process too. This means that we'll sit down with you and help you understand your insurance policy so that you can properly file your claim. A properly filed claim can mean the difference between an approval and a claim denial.
roofclaim.com is dedicated to providing fast efficient and transparent services to our Birmingham community. We handle all steps of the roofing process so you don't have to. Isn't that what a roofing company should be doing anyway? Well, that's what we think. We provide one-of-a-kind customer service and support that you won't get anywhere else.
There's a reason we've consistently been rated 5 stars in Birmingham. Don't just take our word for it. Schedule a free inspection.
If You're Looking for the Best Roofers in Birmingham, We Already Hired Them.
Where other Birmingham roofing contractors are typically hiring anyone and everyone they can to handle demand, we choose to focus on quality over quantity. We don't just try anyone to fix your roof and you shouldn't either. That's why roofclaim.com sets the bar high with its roofers.
We only hire the top 5% of all roofers in Birmingham. We guarantee that all of our roofers are licensed, insured, and qualified to work in Birmingham and to handle your roof replacement. We're so confident in our roofers that we guarantee their roof replacements up to one million dollars.
The result is that your roof repair or roof replacement gets done to the highest possible quality, on time, every time. With one call, you get to stop worrying about your roof problems and feel confident knowing that roofclaim.com is handling your project.
roofclaim.com sets the gold standard when it comes to roofing. Ever since we got started in the roofing industry we've been innovating and trailblazing so we can deliver exceptional service whenever and wherever you need it. We provide seamless roof repairs and our customer support can't be beaten. Our team grows every day so that we can ensure a perfect experience every time.
Ever Since Our First Roofing Job in Birmingham, We Haven't Looked Back
roofclaim.com has been a part of the Birmingham community for years. We aren't another one of those fly-by-night roofers, we here to stay and provide unmatched roofing to homeowners as long as we can. We know how hard it must be to realize you might need a new roof, that's why we make it a priority to make the process as easy, transparent, and pain-free as possible.
We Offer the Following Roofing Services In & Around Birmingham
All types of roofs serviced – tile, shingle, slate, and more. Click a roofing service below to learn more.
See What Our Birmingham Roof Repair & Roof Replacement Customers Are Saying
We've worked hard to build a great reputation in the Birmingham area. Don't believe us? Just ask your neighbors!
top-rated roofing company in
Birmingham

,

AL
Communication was great - roofclaim.com responded to calls and emails very quickly, everything was documented with pictures, the roof was done in one day, and the details were paid attention to (caulking in the right places, old metal parts painted, flashing just right). From initial inspection to roof completion was two and a half weeks. Easiest home project yet.
Everything was quick and easy. All the paperwork - including interacting with the insurance company and local building permits - was handled by roofclaim.com. The team was very fast and they did a good job of cleaning up after themselves. I saw little if anything to dislike, frankly.
RoofClaim,com was very patient and professional. They got the job done in no time. I appreciate the time they took to use the magnet trolley to pick up stray metallic debris. We have young kids who love to play in the grass. We didn't want them to step on sharp debris. Thanks roofclaim.com.
Our 4-Step Process Makes Roof Repair & Replacement A Breeze
It's truly as painless as outlined because we combine a rock-solid process with highly personalized customer service.
01
Free roof inspection
We offer free roof inspections for all residents and businesses in and around
Birmingham
.
Schedule one now.
02
insurance claim
roofclaim.com will handle your insurance claim from start to finish so you don't have to. It's how we make roofing simple.
03
repair or replacement
We employ the best roofers in
Birmingham
(top 5%) so all repairs & roof replacements are done right and done fast.
04
$1,000,000 guarantee
Every
Birmingham
roof repair and roof replacement is backed by our industry-leading Million Dollar Guarantee.
Need More Reasons to Choose roofclaim.com As Your Roofing Company?
Choosing a roofing company can be scary. Who can you trust? Will they do a great job? Are they a scam? When you choose roofclaim.com, you don't have to worry – our reputation speaks for itself.
We handle your
Birmingham
roofing project from start to finish
Our experts streamline the insurance claim process

Fast, accurate, free roof inspections available

We have a stellar reputation in and around
Birmingham
We only use the top 5% of roofing contractors in
Alabama
Our Million Dollar Guarantee protects every new roof

or call 1-855-560-3765
best
Birmingham
roofers, guaranteed
roofclaim.com only hires the top 5% of roofers in
Alabama
.