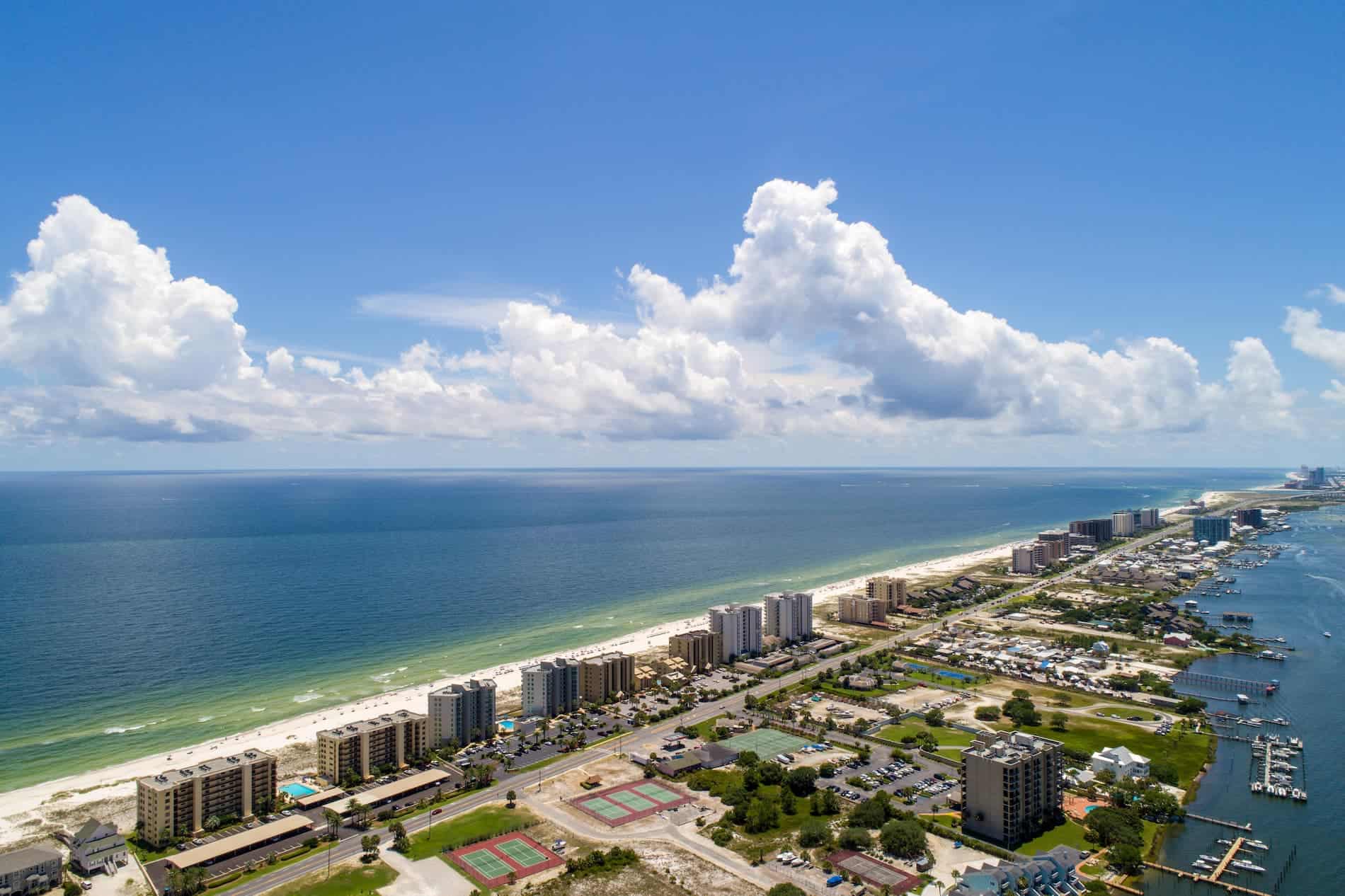 The Top Licensed & Insured Roofers in Pensacola
roofclaim.com is a trusted roofing company from Pensacola all the way to Miami. Over the years, we've tackled thousands of roof repairs in Pensacola for residents and businesses alike.
Of course, we're not the only roofing company in Pensacola. With so many options to choose from, how do you know who's the best? Before you go looking anywhere else, there's a reason roofclaim.com has been around so long and built the great reputation we have – personal touch.
We aren't here to harass you like typical roofing sales people and we're certainly not one of these low-quality, fly-by-night roofing companies that you hear so many bad reviews about.
In fact, the majority of our business comes from homeowners calling us out of desperation. It's the same old story time and time again, another Florida roofing company decided to abandon them or botched their roof repair. Then, they vanish with your hard-earned cash.
We are licensed, local, and insured. But most of all, we're here to stay and answer any questions you might have about the roof repair or roof insurance claim process.
The focus for us is 100% on the people part of the project – the residents of Pensacola, FL. We repair and replace roofs, but most importantly, we serve you.
If You're Looking for the Best Roofers in Pensacola, We Already Hired Them.
Our amazing customer service isn't the only thing that separates us from other roofers. When it's all said and done, a great roofing company has to be known for the professional work it does.
The question is, how does a roofing company grow, scale and position itself to be the best roofing company i n the state of Florida without sacrificing quality or customer service?
Our answer to that question was simple: create the highest hiring standards in the roofing industry. And that's exactly what we've done. When you choose roofclaim.com for roof repair or roof replacement we're sending roofing specialists to your property that are among the top 5% of roofing contractors in the Pensacola area.
Where other Pensacola roofing companies are typically hiring anyone and everyone they can to handle demand, we choose to focus on the best and only the best.
We're so confident in their work, all roofclaim.com roof replacements are fully covered up to one million dollars. That's an industry-leading guarantee.
The result is that your roof repair or roof replacement gets done to the highest possible standard, on time, every time. With one call, you get to stop worrying about your roof problems and feel confident knowing that roofclaim.com is handling your project.
Your Roofing Problems are Our Roofing Problems
Dealing with roof issues is never fun. Do you know what's even less fun? Dealing with an insurance company and a roofing problem at the same time. We handle every roof repair and replacement just like it was our own home. We know what it's like and we've been there.
We pride ourselves on being a consumer roofing advocate for Pensacola residents. It starts with a comprehensive roof inspection that covers every necessary detail of your roof issue so your insurance company has few objections in the insurance claims process.
Our end goal is for you to make one phone call to roofclaim.com, tell us where you live and what the problem is, and the rest is handled for you. No headaches, no nightmares. Put your roof problem on our plate and focus on the things that matter most to you, we'll handle the roof.
To experience this first hand, we invite you to get started by scheduling a free roof inspection.
01
Free roof inspection
We offer free roof inspections for all residents and businesses in and around .
Schedule one now.
02
insurance claim
roofclaim.com will handle your insurance claim from start to finish so you don't have to. It's how we make roofing simple.
03
repair or replacement
We employ the best roofers in (top 5%) so all repairs & roof replacements are done right and done fast.
04
$1,000,000 guarantee
Every roof repair and roof replacement is backed by our industry-leading Million Dollar Guarantee.
We handle your roofing project from start to finish

Our experts streamline the insurance claim process

Fast, accurate, free roof inspections available

We have a stellar reputation in and around

We only use the top 5% of roofing contractors in

Our Million Dollar Guarantee protects every new roof

or call 1-855-560-3765
best roofers, guaranteed
roofclaim.com only hires the top 5% of roofers in .