Licensed Roof Replacement in Cape Coral
Looking for a licensed roofer you can trust? We're Cape Coral's #1 choice for all things roofing. We provide roof inspection, roof repair, and roof replacement to homeowners across Lee County.
get a free inspection
OR CALL

239-645-4657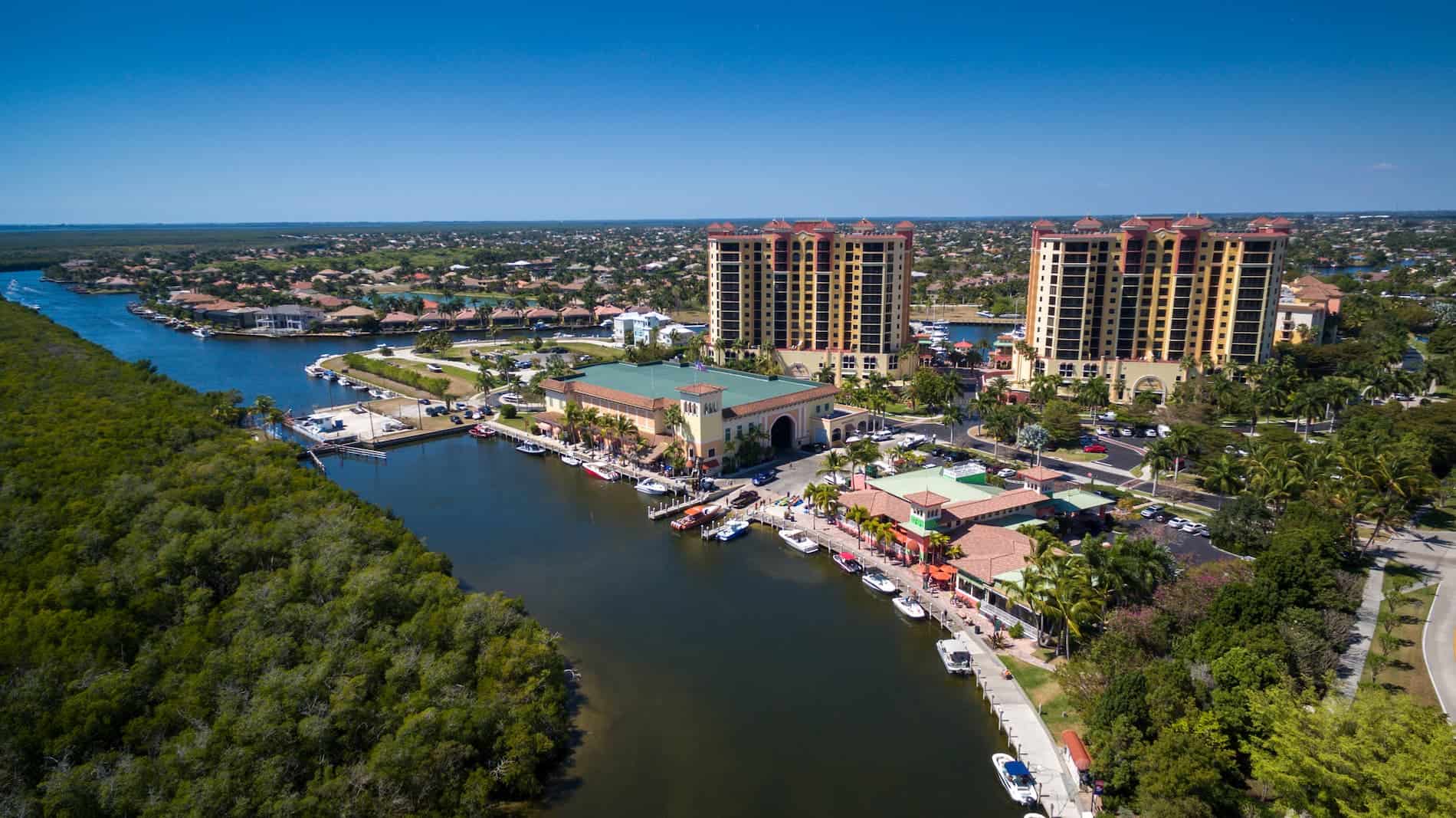 The Best Roofers in Cape Coral, Hands Down!
There are a lot of roofing contractors in Cape Coral, but there's only one roofclaim.com. Whether you're needing a free roof inspection, or a full roof replacement, it's important to choose a roofing company with an experienced team and a great reputation.
RoofClaim.com is that company (and our reviews prove it).
First, we strive to only hire and keep the top 5% of roofing contractors in Florida. Where other roofing companies in Cape Coral hire anyone and everyone to try and keep up with the rapid growth of the roofing industry, RoofClaim.com keeps our eye on the ball when it comes to quality and team culture.
Second, we've put a tremendous amount of internal focus on customer service. From our in-office team, to our field agents, to our roofing contractors, everyone is committed to getting your project done quickly and painlessly while being meticulous about the details.
We Guide the Entire Roofing Process From Beginning to End So You Never Feel Confused or Frustrated.
No homeowner wakes up and says, "Today, I want to deal with some roofing issues and insurance paperwork!"
It's a hassle, which often puts homeowners in a "Just fix it – anyone will do" mindset. They call the first roofing company they can find, schedule an inspection, and they're off to the races.
Problem is, these are detailed projects with a lot of moving parts.
Just consider the insurance claim part of the process for a moment. Your ability to get a roof repair or roof replacement claim approved by your insurance company often hinges on the quality of the inspection, the professional detail of the inspection report, the reputation of the roofing company you're working with, and so much more.
Many homeowners get their insurance claim denied simply because the roofing company they're working with didn't cross their Ts and dot their Is. It's unfortunate, but we see it all the time.
Then there's the actual project management, supply delivery, contractor quality, project prep, project cleanup – so many opportunities for your roofing job to rack up massive delays or issues when handled by a less experienced or lesser quality roofing contractor.
Do you really want to add all that hassle ON TOP of the hassle of needing roofing work?
Choose RoofClaim.com from the start and you don't have to worry about any of that. We have a 4.8 star reputation in Cape Coral and Palm Beach County. Choose the best and you only have to choose once!
Every Roof Replacement in Cape Coral Starts With a Free Professional Roof Inspection
You probably haven't been up on your roof, so it's normal to be unaware of your roof's current actual condition. Sure, you might have a leak or other issues, obvious storm damage, or perhaps just a roof that's aging, but the actual overall condition is unknown until a proper roof inspection is performed.
Before any action can be taken, whether it's roof repair or roof replacement, a professional inspection is required. Thankfully, a roofclaim.com professional roof inspector is able to come out to your home and provide this inspection free of charge (and sometimes the same day you contact us!).
Once the inspection is complete, we'll provide you with a detailed inspection report that includes photo documentation of any roofing issues, an overall roof assessment, and recommended next steps.
At the very least, you'll know exactly what condition your roof is in and what needs to be done. There's no obligation to hire us, but if you choose to move forward we'll guide the project from start to finish and get you the best possible outcome in terms of insurance coverage and workmanship quality.
There's nothing to lose when you choose roofclaim.com, so schedule your free roof inspection today.
We Offer the Following Roofing Services in Cape Coral
We are a part of the Cape Coral community and are dedicated to providing quality roofing services for homeowners.
See What Cape Coral Homeowners Have to Say About roofclaim.com!
All of our reviews are genuine customer experiences. We do our very best day in and day out to provide a fast, simple roofing experience.
top-rated roofing company in
Cape Coral

,

FL
roofclaim.com and their team were great. Minimum work on my end, they handled the majority of the paperwork. To my surprise, they were able to replace the entire roof in one day! My insurance covered the entire amount, and all I was responsible for was my deductible. Highly recommend!
roofclaim.com was great and very informative. they will be highly recommended by me to my friends and neighbors. We look forward to having your company put a new roof on our house! Happy Thanksgiving!
roofclaim.com recently completed a project at my parent's home. The team did an excellent job - start to finish. They kept both my parents and I informed of everything that was going on from working with our insurance provider to what to expect prior, during, and upon completion of the project. The job superintendent, Gary managed the project so everything was done correctly
How Our Roof Replacement and Roof Repair Process Works
We can handle any roofing project, big or small. No matter what stage in the roofing process you are in, we've got your back.
01
Free roof inspection
We offer free roof inspections for all residents and businesses in and around
Cape Coral
.
Schedule one now.
02
insurance claim
roofclaim.com will handle your insurance claim from start to finish so you don't have to. It's how we make roofing simple.
03
repair or replacement
We employ the best roofers in
Cape Coral
(top 5%) so all repairs & roof replacements are done right and done fast.
04
$1,000,000 guarantee
Every
Cape Coral
roof repair and roof replacement is backed by our industry-leading Million Dollar Guarantee.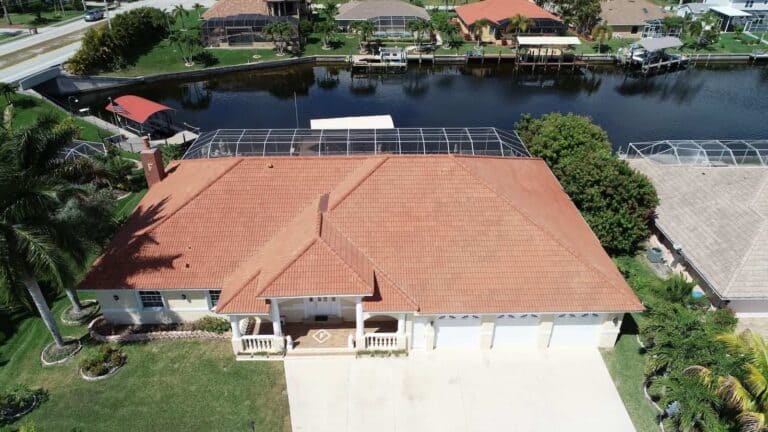 Why Choose roofclaim.com as Your Preferred Roofer?
We work day in and day out to build a reputation as the best roofing company in Cape Coral. Here are 6 great reasons why you should choose roofclaim.com as your roofer.
We handle your
Cape Coral
roofing project from start to finish
Our experts streamline the insurance claim process

Fast, accurate, free roof inspections available

We have a stellar reputation in and around
Cape Coral
We only use the top 5% of roofing contractors in
Florida
Our Million Dollar Guarantee protects every new roof

best
Cape Coral
roofers, guaranteed
roofclaim.com only hires the top 5% of roofers in
Florida
.