Tile Roof Replacement
Tile roofing is one of the highest quality roofing options available. Protect your investment by hiring roofclaim.com – we're tile roof replacement specialists.
The Easiest Tile Roof Replacement Process You'll Ever Experience
Whether you're wanting a concrete tile roof or traditional clay tile roof, we make tile roof replacement simple and painless.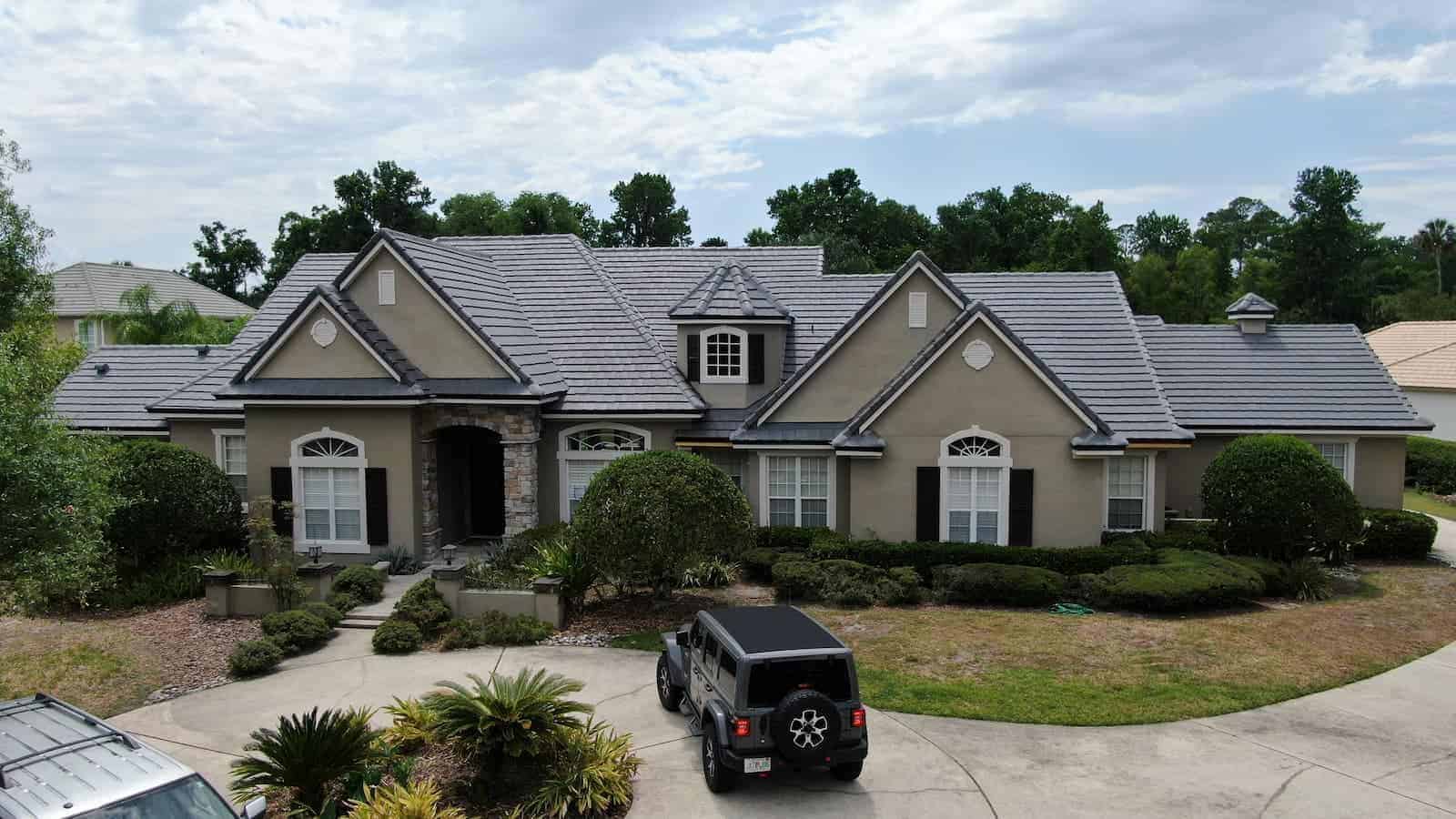 Concrete Tile Roof Replacement
Concrete tiles are made from a mixture of sand, water, and cement. They're less costly than clay tiles and a popular option for tile roof replacement.
Clay Tile Roof Replacement
Clay tiles are made from Earth clay and are a great long-term option for tile roof replacement as they last much longer than concrete tiles.
Here's What You Need to Know About Tile Roof Replacement
Tile roofing is an amazing option for homeowners looking to save on energy costs, want a longer-lasting roofing material, or someone looking for some extra curb appeal for their home. If you have signs of damage to your tile roof you might be in need of a roof repair. It can be easy to ignore small amounts of damage here and there but those small damages can quickly add up to costly home repair bills!
How Long Does a Tile Roof Last?
Tile roofs are extremely durable and are made to withstand just about anything that the weather can throw at it. Tile roofs can last for over 40 years and some manufacturers even offer 50-year warranties on their tiles! If you are a homeowner who is looking for a tile that looks great and will continue to look great then look no further.
If You See The Following Issues With Your Tile Roof, You Likely Need Tile Roof Replacement
Even though tile roofs are extremely durable, they are not indestructible. If a large storm comes through your area it is important you take a look at your roof to see if there are any signs of damage. Small amounts of damage on any roof can sometimes indicate a much larger problem. Some common forms of tile roof damage include:
cracked tiles
missing tiles
worn tiles
If you see any of the above symptoms on your tile roof then you may qualify for a roof replacement.
Clay Tile vs Concrete Tile Roof Replacement
When dealing with clay and concrete roof tiles it might not always be the tiles themselves that are the cause for your replacement. Since roofing tiles last so long, sometimes they outlast the life of other parts of your roof; like the underlayment. Because of this, sometimes you can reuse your roofing tiles. Concrete roof tiles get harder with age because of the bonding properties found inside concrete. In most cases, it is only necessary to change a concrete tile if there is visible damage or you would like to change tile colors.
How Long Does Tile Roof Replacement Take?
The speed of your tile roof replacement entirely depends on the skill of your roofer. Tile roof replacements take much more skill than a shingle replacement. If you are working with an inexperienced tile roofer then the speed and quality of your replacement could be compromised. roofclaim.com specializes in tile roof repairs and replacements. We can have your entire roof replaced the very same day we begin work!
A Proper Roof Inspection Will Tell You If a Tile Roof Replacement is Necessary
Before knowing if you need a tile rood replacement or not, you will need to have your roof inspected for any weather-related damage. If there is evidence of storm damage you could qualify to have your entire roof replacement covered by insurance! We can't do anything until the inspection is done, though, so get your inspection scheduled as soon as possible.
The Tile Roof Replacement Process From Start to Finish
01
tile roof inspection
We prefer to use drones for tile roof inspection to keep contractors off your fragile roofing tiles.
02
insurance claim
If your insurance company needs to be involved in the replacement, we'll handle your insurance claim for you.
03
tile roof Replacement
We'll send our expert tile roof installation crew to your property – you'll have a brand new tile roof in no time!
04
$1,000,000 guarantee
Every tile roofing job completed by roofclaim.com is backed by our industry-leading Million Dollar Guarantee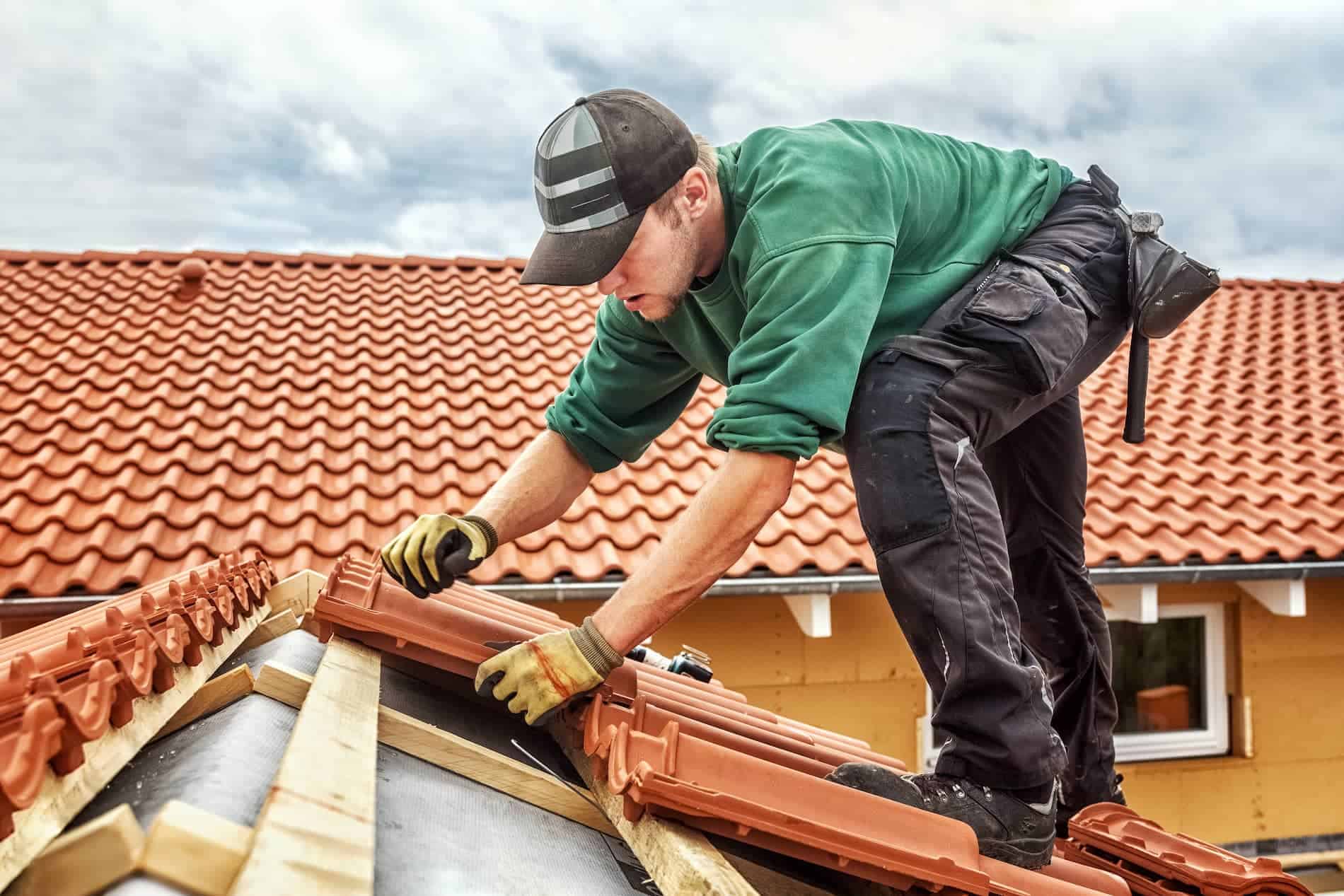 We're Getting Rave Reviews From Our Roofing Customers
We're working hard to build the best reputation in the roofing industry with a focus on quality craftsmanship, A+ customer service, & an unbeatable guarantee.
I contacted roofclaim.com because they were conducting other roof installations in my neighborhood. They were quick to contact me and schedule an inspection. The process was fast and professional. Their team insured everything was handled during the process and kept me informed on the status of the job. Thanks again for a great experience. I will recommend this company to friends.
roofclaim.com was great and very informative. they will be highly recommended by me to my friends and neighbors. We look forward to having your company put a new roof on our house! Happy Thanksgiving!
roofclaim.com was wonderful to work with. They made the whole process effortless. They assisted us every step of the way throughout the process and worked with our insurance company to assist with our claim. They're knowledgeable and professional. I would highly recommend roofclaim.com to anyone in need of assistance with their roof.
It was great experience. roofclaim.com took care of everything from meeting the inspector to helping with the HOA. Great communication throughout the entire process. Best part install done in one day! Cleaned up great too.
I started calling roofing companies in area after a large storm. The other companies were hesitant to work with us because our damage wasn't as severe as some of our neighbors. roofclaim.com inspected our roof and were confident they could get a claim approved, which they did. The roofing crew did a good job, the roof looks great, and the cleanup was better than I expected.
I needed a new roof and roofclaim.com did the job for me. Cameron was the lead for the company and he took good care of me. I received a fair price for the work, the job was completed on schedule, and the cleanup was very thorough. I couldn't be happier with the results. I would recommend roofclaim.com for any roof replacement project.
Learn More About Roof Inspections, Roof Repair, & Roof Replacement
Have more questions about roof inspections, the roof inspection process, or insurance claims? Review the helpful articles below.
Is roofclaim.com the Best Choice for Tile Roof Replacement?
We know the ins and outs of tile roofing, we're obsessed with quality workmanship, and we have unbeatable customer service.
Contactless drone inspections available
We communicate with your insurance company throughout the process

We bring honesty & transparency to roofing

We only use the top tile roofing installers in the industry

Your new tile roof is protected by our Million Dollar Guarantee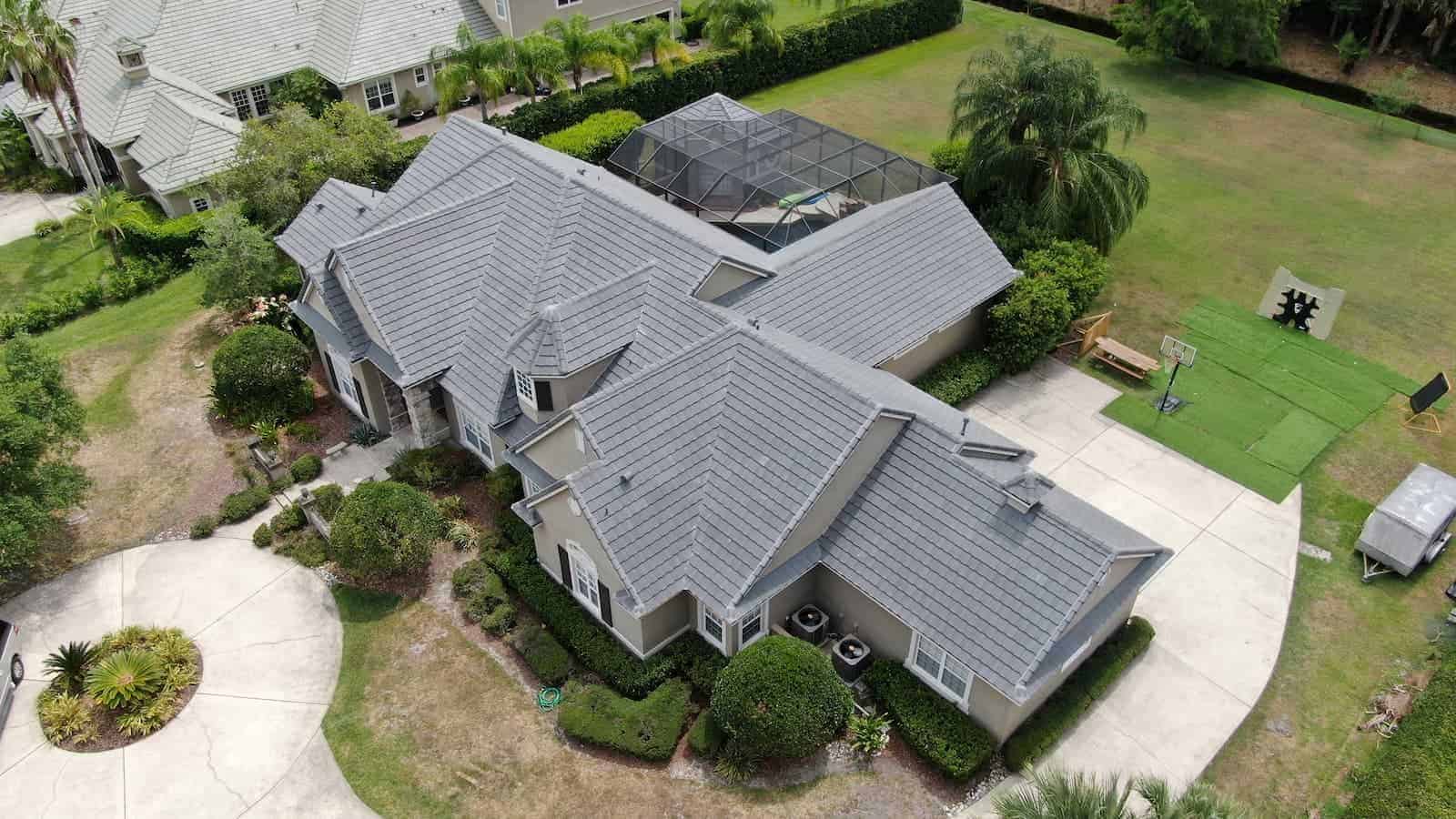 A+ Quality
roofclaim.com only hires the top 5% of tile roofing installers in the U.S.
We're Doing Tile Roof Replacement Jobs in the Following Cities
tile roof Replacement services in...