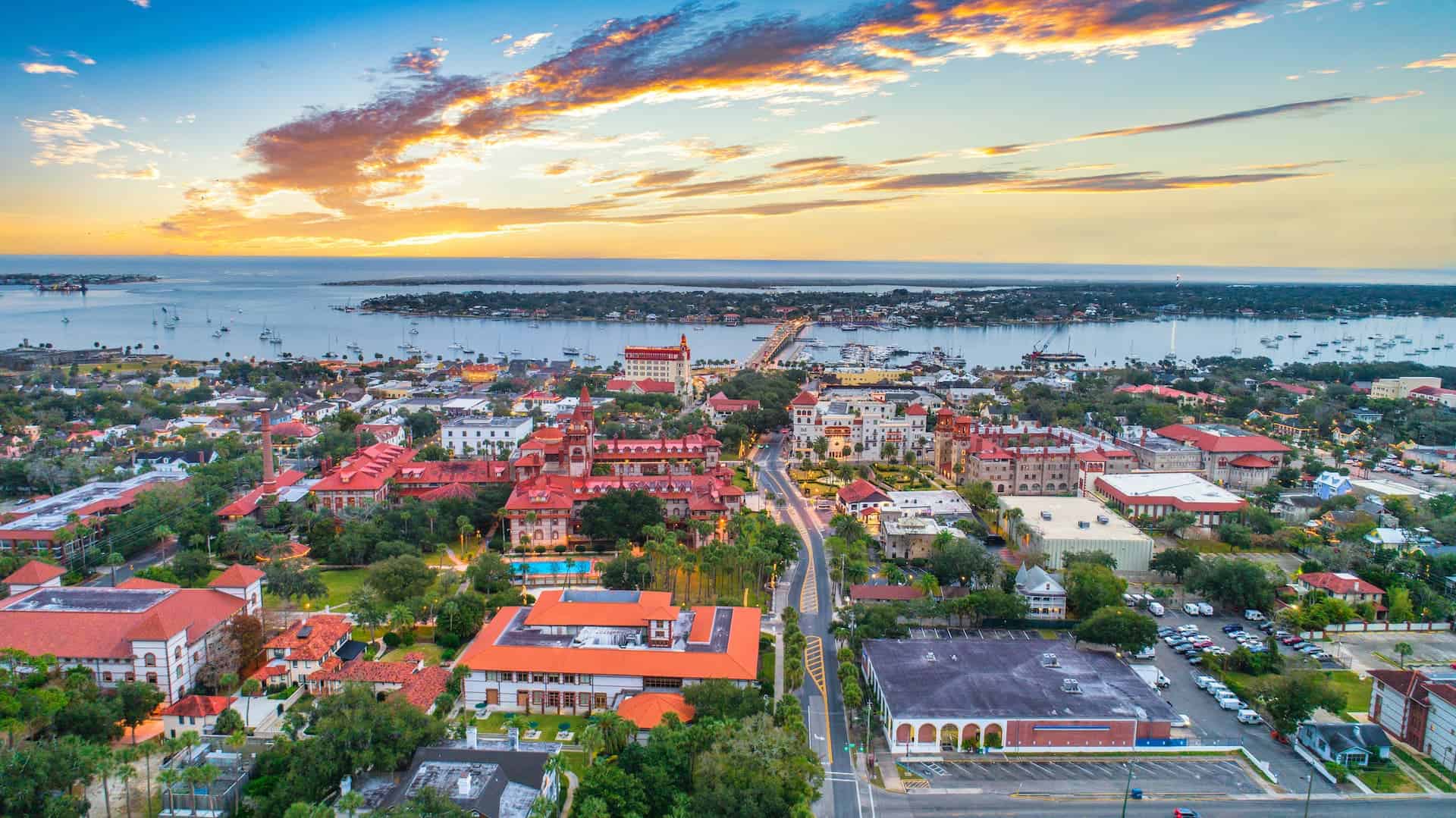 Roof Repair & Roof Replacement in St Augustine: roofclaim.com is a Top-Rated Roofing Company
Roofing problems always seem to come as a surprise and they're certainly the last thing on our list that we want to deal with.
Fortunately for you, roofclaim.com is always prepared for any roofing job, big or small, whenever you need it. We offer same-day roof inspections and even quicker repairs.
We've worked hard to establish ourselves as the go-to roofing company in St. Augustine. Truly, our end goal is for you to make one phone call to roofclaim.com, schedule a free roof inspection, and the rest is handled for you from that point forward.
No headaches, no nightmares. Put your roof problem on our plate and kick your feet up.
That's likely why we're consistently rated 5 stars by homeowners in St Augustine.
If You're Looking for the Best Roofers in St. Augustine, We Already Hired Them.
roofclaim.com is one of the top roofing companies in North America and St Augustine because we produce high-quality workmanship that can't be beat! Our stellar customer service only goes so far, but our team grows everyday to ensure your experience is nothing short of amazing no matter how big we get.
Where other St. Augustine roofing companies are typically hiring anyone and everyone they can to handle the crazy demand in the roofing market, we're very selective and don't work with just anyone. We only hire the top 5% of all St. Augustine roofers for your project, guaranteeing that our crew is more than qualified.
And, of course, all of our roofers are fully licensed and insured.
Make Your Roofing Problem Our Problem
Do you know what's even less fun than a roof leak or other roofing issue? Dealing with an insurance company and a roof repair problem at the same time.
This is why we strive to be an advocate for all our customers in the roof insurance claim process.
One of the most important parts in any insurance claim process is inspecting your roof and making sure that everything checks out. Insurance companies are meticulous, so you need a roofing company that is equally meticulous in documenting each and every issue with your roof. That's us.
From there, we'll work to make sure you get the best possible outcome for yourself and your family, both in terms of insurance coverage and getting your roof fixed or replaced in a timely manner.
Our crews are staying busy in St. Augustine, so get on the schedule as soon as possible! You can get started by scheduling a free roof inspection.
01
Free roof inspection
We offer free roof inspections for all residents and businesses in and around .
Schedule one now.
02
insurance claim
roofclaim.com will handle your insurance claim from start to finish so you don't have to. It's how we make roofing simple.
03
repair or replacement
We employ the best roofers in (top 5%) so all repairs & roof replacements are done right and done fast.
04
$1,000,000 guarantee
Every roof repair and roof replacement is backed by our industry-leading Million Dollar Guarantee.
We handle your roofing project from start to finish

Our experts streamline the insurance claim process

Fast, accurate, free roof inspections available

We have a stellar reputation in and around

We only use the top 5% of roofing contractors in

Our Million Dollar Guarantee protects every new roof

or call 1-855-560-3765
best roofers, guaranteed
roofclaim.com only hires the top 5% of roofers in .