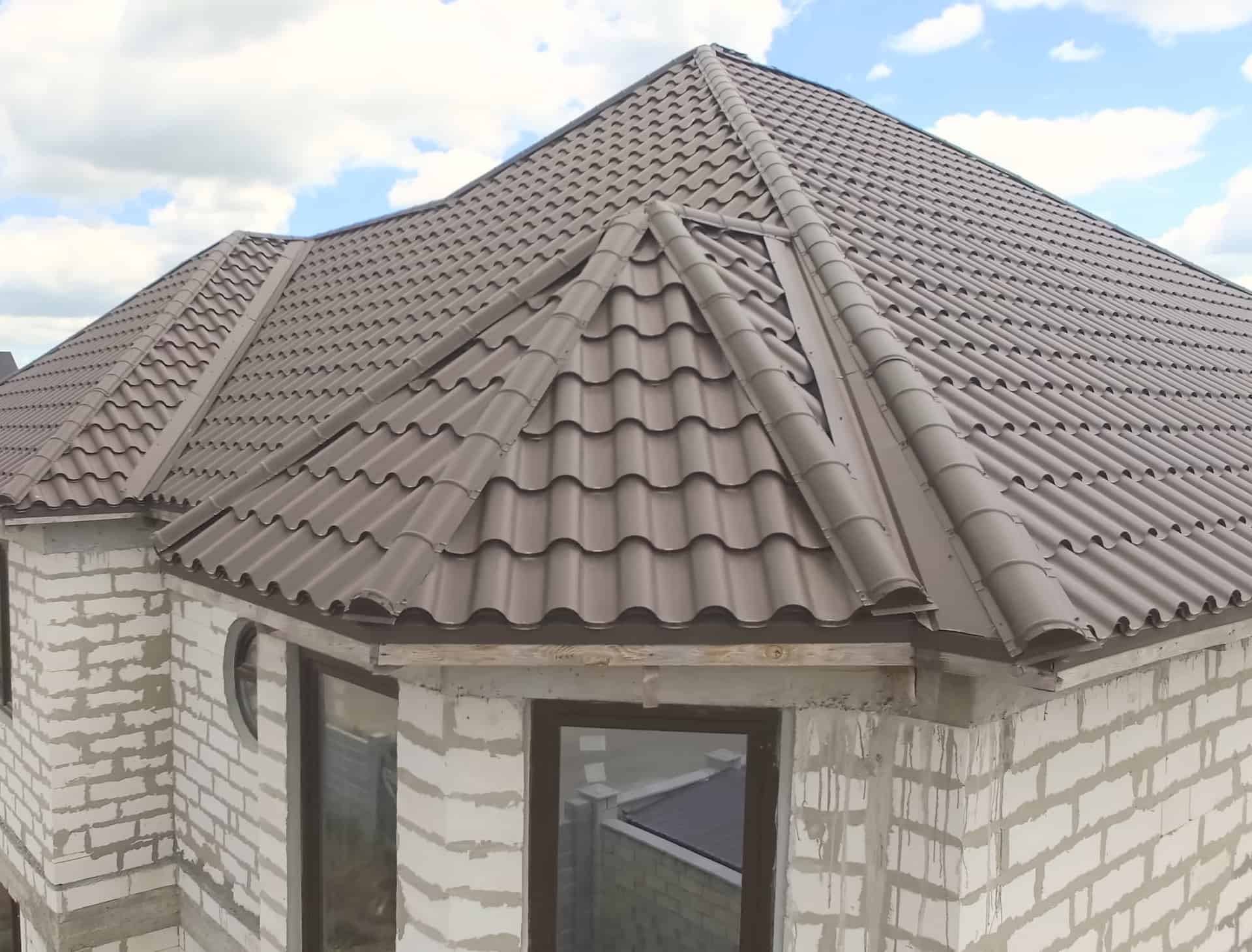 Are you looking for a roofing material that can withstand all types of weather and last three times longer than asphalt or shingles? Metal roofing is known for its durability and all-weather capability. If you're looking for a new roofing system to last for generations, a metal roofing system is your best alternative.
Many people would love to have a metal roofing system, but the biggest hurdle is the higher cost of materials. The solution is to get in touch with a professional roofing company like roofclaim.com to help you with financing options. This article will help you learn more about the different types of metal roofing and how you can choose which is the best for your home.
What is Metal Roofing?
Metal roofing is durable. It's used mainly in homes, garages, barns, ranches, apartments, townhomes, and commercial establishments. It protects the home and building structure from damaging elements such as wind, rain, hail, snow, ice, and fire. There are different types of metal materials, including:
Copper
Zinc
Steel
Aluminum
Tin
There are three main types of steel roofing—galvalume, galvanized, and weathering steel. Galvanized has added zinc to its composition, which adds a layer of protection and prevents rusting.
Galvalume has a combination of zinc and aluminum to strengthen and avoid corrosion. Weathering steel is a low-carbon metal that contains nickel and copper and undergoes a unique process to make it highly resistant to corrosion. It is less expensive compared to galvanized steel. However, its use is limited because it is not ideal for high-chlorine environments and wet weather.
Copper has been used as a roofing material for centuries and is known for its extreme durability and ability to last for centuries under controlled environments. Copper is also one of the quietest materials to use because it is softer compared to other materials. It won't make loud noises during heavy rain or hail.
Benefits of Metal Roofing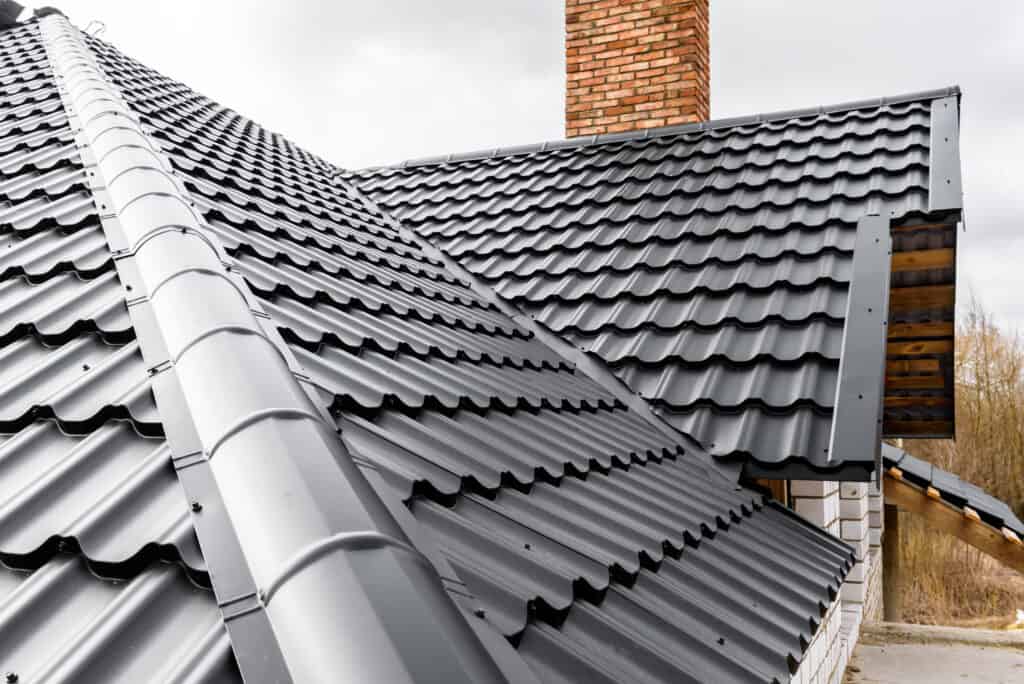 Homeowners prefer–and even contractors recommend–metal roofing because it is easier to maintain and more resistant to corrosion. It can last for decades with only periodic maintenance without the need for replacement. Below we discuss more of the benefits of choosing metal roofing.
Longevity: With periodic maintenance and choosing the most suitable roofing material, your roof can last for more than 50 years compared to shingles or other roofing materials that only last 10-20 years.
Durability: Metal roofing is the preferred roofing material for areas with harsh weather conditions. It is ideal for locations frequented by hurricanes because it can protect against up to 140 mph winds.
Easy maintenance: You can do simple roof maintenance such as cleaning the gutters and removing leaves, sticks, and other debris annually or after a weather event. A metal roof is easy to clean with pressure washing to remove moss, dirt, and algae. Major cleaning and maintenance such as replacing broken shingles, sealing holes, and other structural maintenance should be done by a professional roofer every few years.
Eco-friendly: Metal is one of the most recyclable substances, and roofing materials are 100% recyclable, unlike shingles that end up in landfills. Metal roofing does not need frequent replacement, so it is more environmentally-friendly.
Improves home resale value: A properly installed metal roofing system ensures the next home buyer will have no problems with reinstallation, leaks, molds, and mildew in the house because the roof installed is durable and will last for years.
Energy-efficient: Metal roofing reflects light and blocks heat away from the home or building, lowering the cost for cooling systems. There is also special paint available in the market that can block UV rays.
Fire and weather-resistant: Metal roofing is preferred due to its durability and weather resistance. It can withstand storms, extreme heat, hurricanes and even provide extra protection in wildfires. The metal material can survive fire and block smoke.
Potential Downsides to Metal Roofing
Many homeowners know that metal roofing is the most reliable when it comes to durability and longevity. Still, one of the significant drawbacks to switching to a metal roof is the cost. The metal sheet is not that costly, but installing it requires other accessories such as flashing, ridge caps, sealants, gutters, and screws. You also need to hire a professional roofing team to install these for safety and ensure proper installation.
If you need a change of roofing system but don't have the money to pay for it, you can discuss roof financing options with a professional roofing company. At roofclaim.com, we offer financing plans, and you can pre-qualify in minutes.
Most Popular Styles of Metal Roofing
Metal roofings are not merely flat metal sheets. There are many designs, styles, quality, and color options. Choosing a style and design for your home can make a big difference in the external aesthetics of a house or the stability of the building structure. Here are some of the most popular metal roofing styles you see in many of today's modern homes and buildings
Vertical Seam (Exposed Fastener Panels)
The vertical seam exposed fastener is made of overlapping panels and fastened directly through the face and onto the roof framing. The exposed fasteners are painted the same color as the roof to camouflage it for better aesthetics. These panels can also be used for walls and placed either vertically or horizontally on the rooftop.
Vertical Seam (Standing Seam Panels)
Standing seam roof systems conceal the fasteners under two vertical legs. It has a flat plank or panel between the two vertical legs measuring around 12 to 18 inches. It is attached to the roof framing using a clip or directly fastened to the deck using a fastener flange.
Metal Shingle (Simulated Shingle & Cedar)
For those concerned with house aesthetics and who want a shingle roof for their home, there is a way to blend the durability of metal and still achieve the look of the house they want. Metal shingles look like natural materials, but have the same benefits as metal roofing. It is formed with an airspace between the roof deck and the metal shingle to reduce the conductive flow of heat. However, during winter, it may need an additional layer of insulation.
Metal Shingle (Simulated Slate)
A simulated slate metal shingle gives the traditional look of a slate roof tile but provides the durability and benefits of a metal roofing material. Traditional slates are not as expensive, but they can be heavy and cause stress on roof structures. A metal slate gives the same shingle look but without the added weight on the house structures.
Stone Coated (Simulated Conventional Shingles)
Stone-coated metal shingles give you the look of traditional stone and asphalt shingles, but with the durability of metal roofing material. It eliminates the usual problems with asphalt shingles, such as frequent repairs and replacement due to changing weather conditions. Installation of stone-coated shingles is usually through a concealed fastening system, making the roof look beautiful and seamless.
Metal Tile (Simulated Tile Roofing)
Simulated metal tile roofing makes it appear like ceramic tile roofings but with the advantages of a metal material. With the right colors and coating, they can look exactly like tiles but are lighter and more durable. Unlike traditional tiles, they put less stress on roof structures, making them a more efficient roofing material.
Metal Roofing Color Options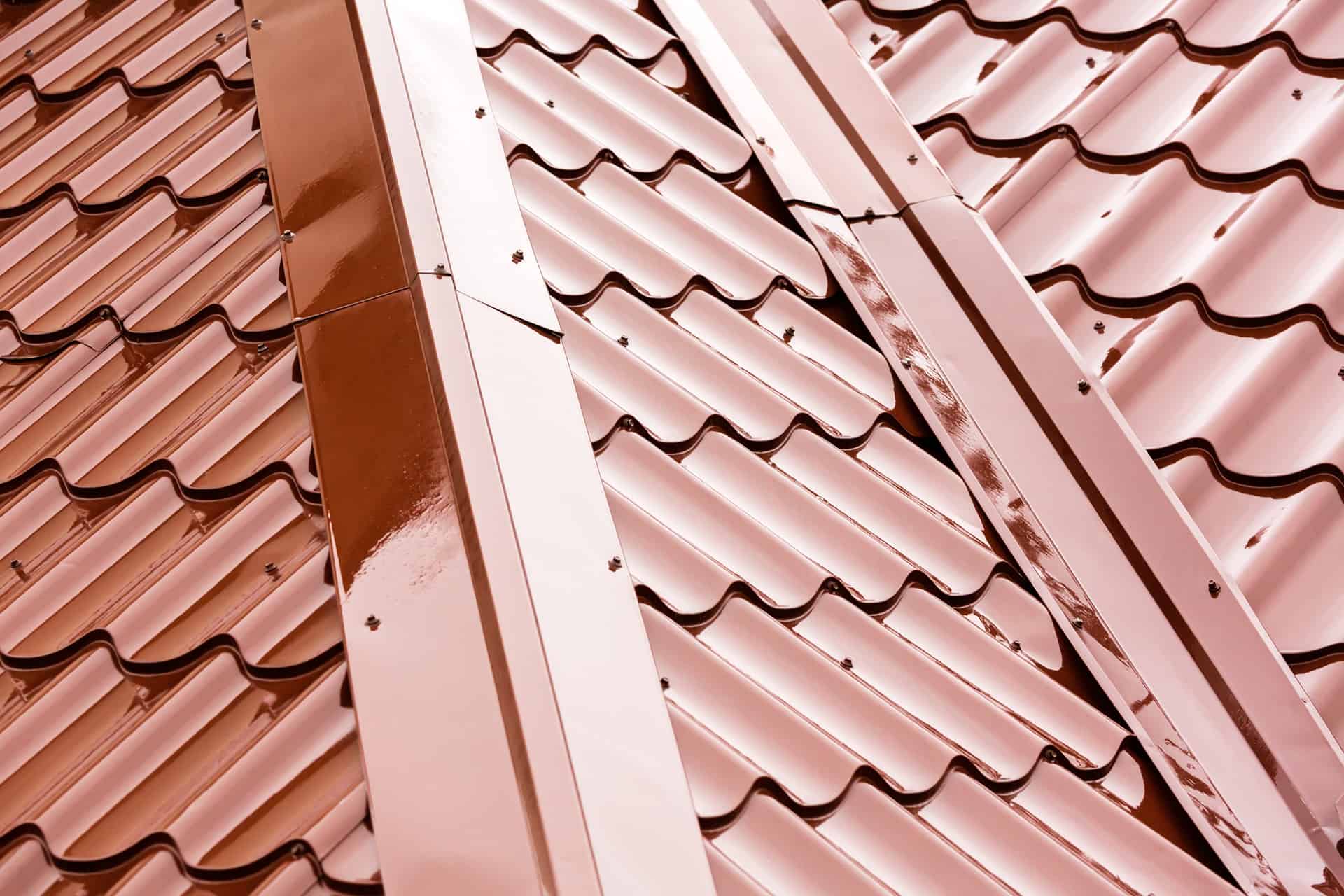 Colors in metal roofing don't just make the roof look nice; it also provides an added layer of protection depending on the type of coating used. The color of the roof is a personal preference. Some choose a color contrasting to the walls, usually a darker color, to make the roof stand out, especially using shingles or tiles.
If you're having trouble picking a roof color, there are downloadable visualization tool apps you can use to help in the decision-making. Most of these apps ask for a picture of your home and simulates different roof materials and colors into your actual roof for easier visualization.
Roof color is a crucial decision and here's why:
It can improve the visual aesthetics of your home's exterior, making it more visually appealing if you are putting it on the real estate market.
Aside from insulation and ventilation, your home's overall color, including the color of the roof, can help make the home feel more relaxing and cool. The color of the house, including the roof, can set the ambiance of a home.
Are you wondering what color will go well with your roof shingles? A white house goes well with any roof color, but most use green, black, grey, or brown. A brown house will match well with a blue, green, or grey roof.
Generally, dark colors absorb heat, which means if you choose to have dark-colored walls and a roof, your home will absorb more heat during the warm season. However, this depends highly on the house's ventilation. Some HOA's require a specific color, so check your local regulations and environmental codes before making any roof color decisions. Local contractors usually know about these, so it is best to schedule a consultation. At roofclaim.com, we offer free inspections to help you decide on the best route to your new roofing system.
Lastly, be mindful of your neighborhood color theme. It is best to stick to the same color hues the neighborhood houses follow. It can be empowering for your home to stand out, but it can be difficult if planning to sell your house in the future.
Average Cost of Metal Roofing in the U.S.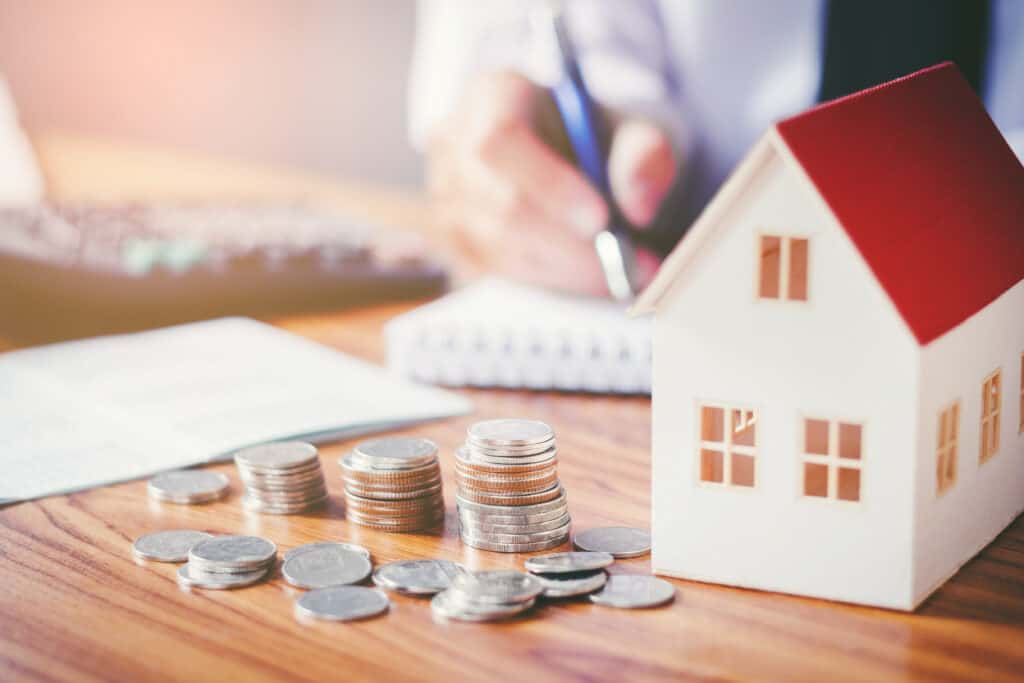 The overall cost of a metal roofing system will be significantly more expensive than an asphalt shingles roof. However, if you compute the overall maintenance and durability for the next 50 years, metal roofing is often more practical.
To give you an overview of a roofing system's calculated cost, here are some price samples of the total cost of installation of roofing materials per square, and you can calculate them according to the total size of your home.
Asphalt: $350 up to $900 per square
Tile: $700 up to $1,00 per square
Shake: $800 up to $1,500 per square
Slate: $800 up to $1,500 per square
Metal vertical seam: $800 up to $1,200 per square
Metal stamped panel: $800 up to $1,500 per square
Above you will see the price range between metal and other types of roofing materials. The price difference will depend on the brand, quality, geographic location, and current market value. The jump in price can be overwhelming when you compare metal roofings with other materials, but think about it as an investment for better quality and longer-lasting roofs, the higher price can be worth it.
Below are some of the most popular types of metal roofing and their estimated costs:
Aluminum is an inexpensive material because it is easy to install. The material alone can cost around $6 per square foot, excluding the installation cost. Aluminum material is recommended for those living near saltwater because it is resistant to corrosion and withstand saltwater damage.
Corrugated metal is the most common type of metal used in construction and is also more affordable. The raw material can cost around $2.50, but it is more costly to install compared to aluminum. Corrugated metal roofing has waves and grooves that allow overlapping for a seamless fit. They are lightweight but highly durable. It is an ideal roofing material for areas with varying weather conditions.
Copper tiles are the most durable and lightweight roofing material but also the most expensive. It can cost around $25 per square foot and $39.70 per square foot for installation.
Zinc is more durable than aluminum and less expensive than copper. It is very low maintenance because it has a self-healing quality from scratches and is highly resistant to corrosion. Zinc is sometimes mixed when making other roofing materials. Zinc costs around $10 per square foot and around $18 per square with installation costs.
Tin roofs are made of a steel core with a tin alloy coating. It is not a popular choice of roofing material for houses, but its durability and high-corrosion resistance still makes it a good player in the construction market. It costs around $14 per square foot in raw material and $18.50 with installation.
Steel shingles and tile roofing are popular choices for most homes. Galvanized steel costs around $4.25 per square foot and $10 per square on cost with installation. It is cheaper to install galvalume at $5.50 per square foot. Stainless steel is the most expensive at $15.50, but this material is rarely used and seen in homes, but mostly on commercial structures.
Standing seam panels are made from different types of metals. It is a panel with raised ribs on the sides for concealed and easy fastening, which locks the panels in place. Seam panels are better than exposed fasteners because they don't expose the sockets to rust and weathering. These panels cost around $6.50 per square foot in raw material and go up to roughly $17.65, including installation.
Most Popular Metal Roofing Brands
When choosing a roofing brand for your home, you can look at the most trusted roofing materials used by many construction firms in the U.S. Here is a quick list of the metal roofing brands most used by U.S. construction firms in 2018, according to Statista and Thomasnet:
CertainTeed
Metal Sales Manufacturing
American Building Components (ABC)
Alcan LLC
Englart
Custom Bilt Metals
ATAS
Bethlehem
Revere Cooper
Researching these brands ensures you are using quality materials for your home or commercial construction. A quick look at each brand's website allows you to see the different types of roofing systems they provide. Ask your trusted roofing company about any of these brands to see if they are using the same brands or offer other recommendations.
How Long Do Metal Roofs Last?
A metal roof can last anywhere from 30 to 100 years, depending on the type of metal used, the quality of installation, the level of maintenance, and the local weather conditions. Aluminum and steel roofs can last 30 to 50 years, while copper roofs can last up to 100 years or more with proper maintenance. Zinc roofing is also highly durable and can last for several decades.
The Bottom Line: Is a Metal Roof Right For You?
If you're considering metal roofing for your home but don't know if it's the right choice, you can contact a trusted roofing company and get a free inspection to know your options. Consider the benefits of metal roofing. If you live in an area with extreme weather changes and natural disasters, metal roofing is an excellent choice. It may cost more upfront, but it is a long-term home investment that pays off.
If you have questions about a new metal roofing system and want to explore your options, feel free to contact us. We're happy to help!