Emergency Roofing Services
Have a roofing issue or storm damage that's in need of emergency roof repair? Contact us today so we can come do free roof inspection, assess the damage, and get you fixed up.
Have a Roof Repair Emergency? We'll Spring Into Action.
In most cases, we can do a same-day or next-day roof inspection, especially if you're dealing with storm damage and our crews are already in your area.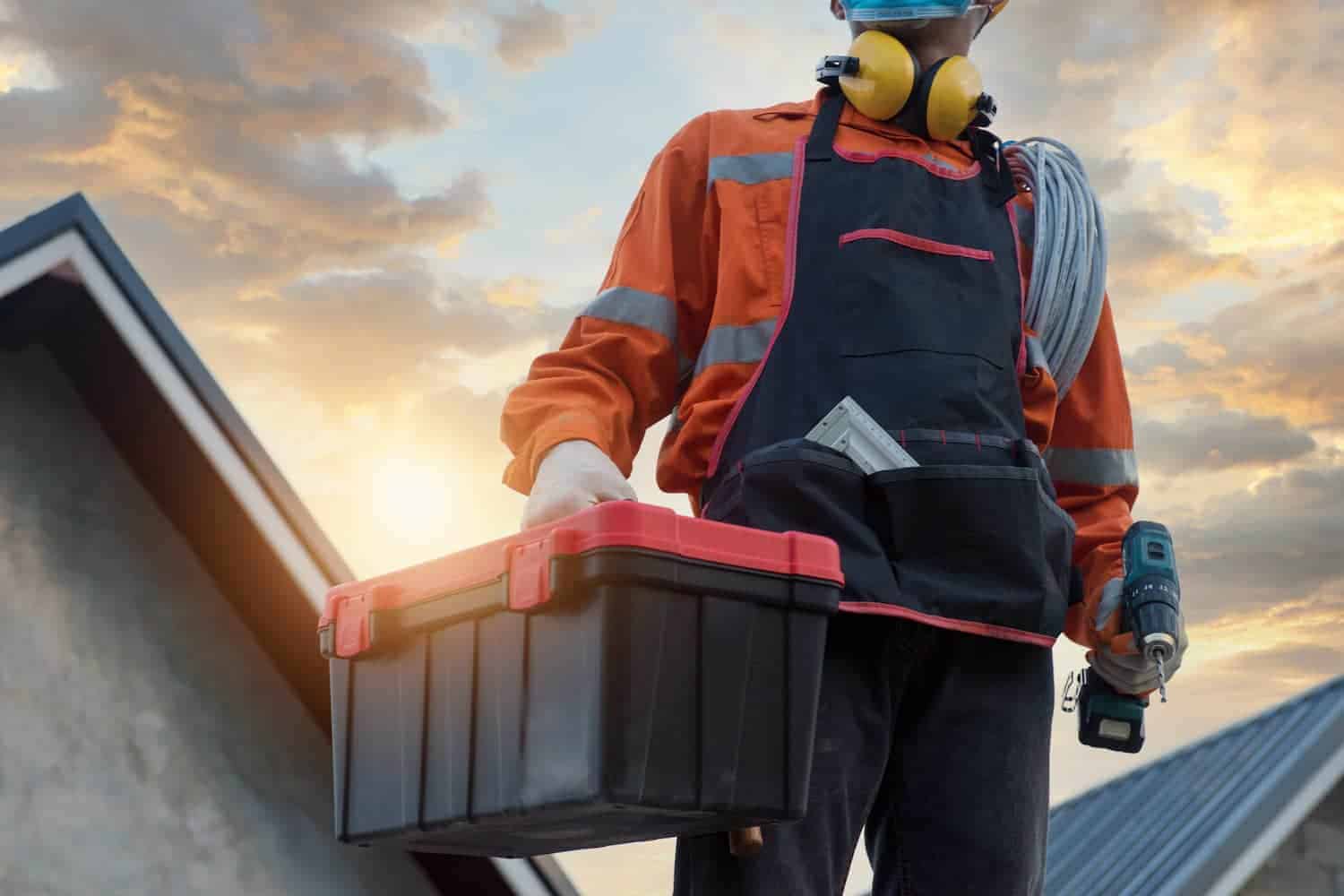 Fast, Free Roof Inspections
When you need emergency roof repair, it's important to get an inspection quickly. Contact us today so we can get you on the schedule.
Insurance Claim Guidance
Not sure how to handle your emergency roof repair with your insurance company? We'll guide you the entire way.
Top Roofing Contractors
We only hire the best and most trusted roofing contractors in the industry and every project is backed by our Million Dollar Guarantee.
What Qualifies As Emergency Roof Repair?
Unexpected roof damage is the last thing anyone wants to deal with, but when it does happen, you want to be ready. Your roof can be damaged by a number of different things; hurricanes, storms, strong winds, and even falling trees. Regardless of how you need to act quickly to minimize the damage to the rest of your roof and your home. roofclaim.com is your community go-to roofer when disaster strikes. We offer same-day roof inspections, help expedite insurance claims, and can fully replace your roof in less than a day.
Roof Storm Damage
Wind, rain, and hail are all capable of damaging your roof at a moment's notice. Roofing shingles can get blown away, tiles can be cracked and water can compromise the structural integrity of your roofing system. Having someone like roofclaim.com on your team can mean the difference just replacing your roof or having to repair your entire home. Our roofers understand how storms commonly damage roofs and can diagnose the source of any leak quickly.
Roof Fire Damage
A small roof leak may not seem like an emergency, but even a small leak can cause your roof you catch on fire. A large percentage of house fires start on roofs but are often overlooked by homeowners and even roofing companies. roofclaim.com is prepared to handle any kind of roof damage and it is our main priority to have your roof fixed as quickly as possible.
Emergency Roof Tarping
The best thing you can do for your roof if an emergency strikes is placing a tarp over the affected area. If a leaking roof is left exposed you could be putting the rest of your home in danger. Water damage can spread to the rest of your home causing mold, damaged walls, and even electrical fires. If your roof begins to leak tarp it immediately and
contact roofclaim.com for an immediate roof inspection
.
Emergency Roof Replacement
If your roof is damaged in a storm it is important to have a qualified roofer who understands your area and is available when you need them. Roofing emergencies can strike when you least expect them so you need someone who can get to your roof and evaluate the damage as quickly as possible.
A Roof Inspection Will Tell You Whether You Need Roof Repair or Roof Replacement
In order to understand the extent of your roof damage, you will need to schedule a free roof inspection. Sometimes roof damage is not always apparent and the underlying damage can be widespread. If you notice even a small leak on your roof don't ignore it. Ignoring what might seem like a small problem could be a costly decision. We can't do anything until the inspection is done, though, so
get your inspection scheduled
as soon as possible.
Our Four Step Emergency Roof Repair Process
Whether you need emergency roof repair or emergency roof replacement, we've got you covered every step of the way.
01
emergency roof inspection
We'll always do an emergency roof inspection at no cost to you.
02
insurance claim
If necessary, we'll guide you on filing a claim with your insurance company.
03
project management
Our expert roofing contractors will work quickly to solve your roofing emergency.
04
$1,000,000 guarantee
We back all our roofing work with our industry-leading Million Dollar Guarantee.
Learn More About Emergency Roof Repair & Storm Damage
From roof inspections to roof repair and total roof replacement, we have you covered by the best roofing contractors in the business.
Why roofclaim.com for Emergency Roof Repair?
We understand how it feels to need emergency roof repair and we treat every single emergency roof issue like it's our own home or business.
Same-day or next-day emergency roof inspections

We help expedite the insurance claim process

We bring honesty & transparency to roofing

We only use the best of the best roofing contractors

You're protected by our Million Dollar Guarantee

A+ Quality
roofclaim.com only hires the top 5% of roofing installers in the U.S.
We Can Handle Emergency Roof Repairs & Storm Damage in These Cities (& Growing)
Emergency roof repair services in...