Looking for the Best Roofers in Lake Mary Florida?
roofclaim.com is a trusted roofing company in Lake Mary with over 400 five-star reviews and a 4.9 star average rating. Get started with a free inspection!
Get a free inspection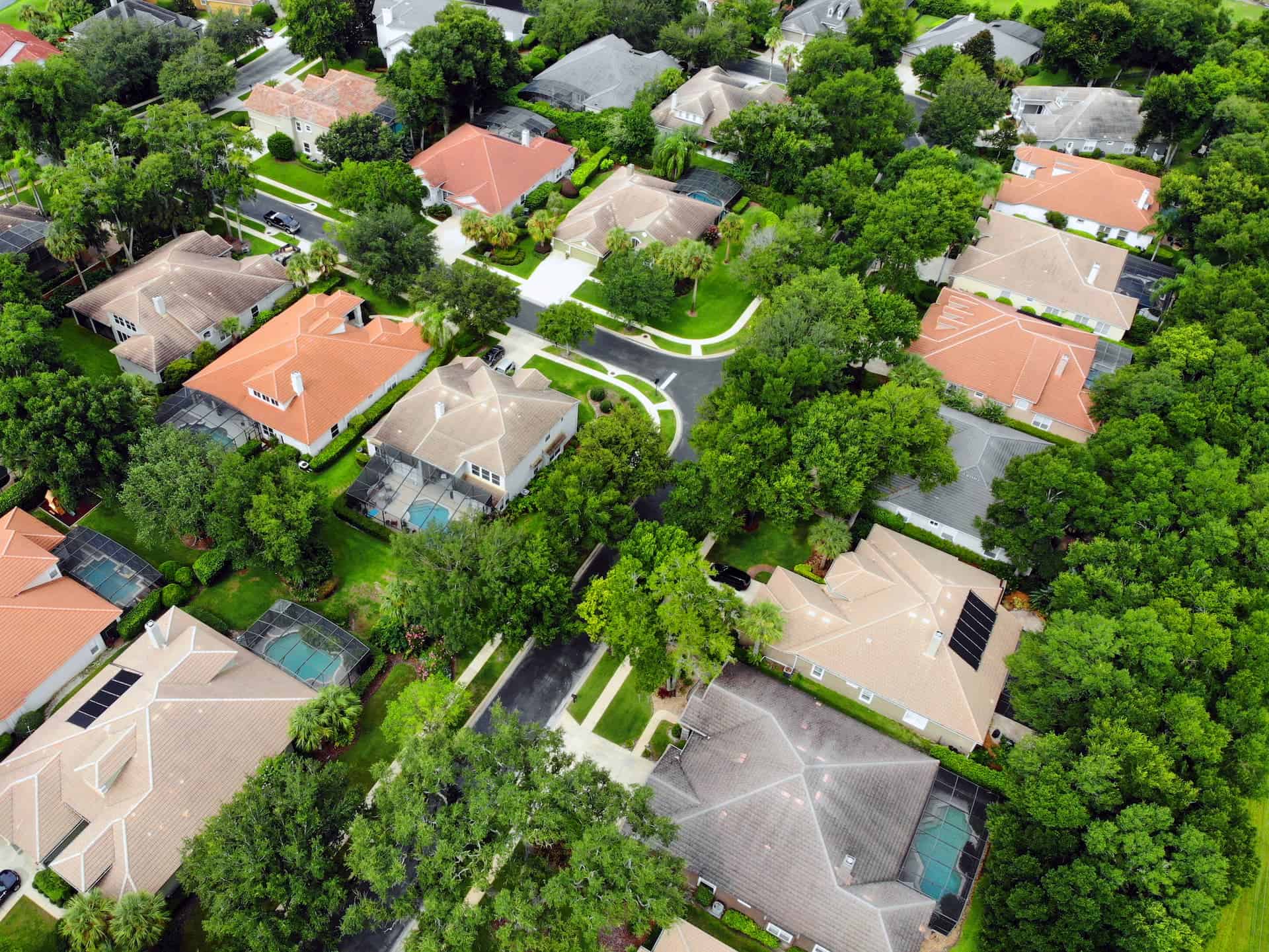 We've Been Leading the Roofing Industry in Lake Mary for Years
roofclaim.com has been a trusted roofing company in Florida for over 20 years and we have an outstanding reputation in Lake Mary and Orlando especially.
When you're looking for roofers for your roof repair or roof replacement (re-roofing), it's important to look for two things: experience and reputation.
Over the years we've encountered just about any and every roofing problem you can think of, so rest assured that if you have a damaged roof or an older roof with wear and tear, roofclaim.com can handle the job with ease.
We provide detailed roof inspections, ultra fast repairs, and full roof replacements backed by a Million Dollar Guarantee, providing peace of mind to homeowners who are looking for a simple, efficient roofing experience.
You Can Trust roofclaim.com. Here's Why...
Before you go looking at other roofing contractors in Lake Mary, take a moment to read all of our customer reviews. Our results speak for themselves. We have a stellar reputation in the Lake Mary community and a personal touch that is unmatched in the industry in general.
Honestly, the roofclaim.com experience is like none other. We aren't here to harass you like those annoying door to door sales people and we certainly aren't one of those low quality roofing companies going from town to town offering fly-by-night roofing services.
We pride ourselves in setting the standard. All of our contractors are licensed, insured, and local to Lake Mary. We strictly vet our roofers, choosing to only hire the top 5% of roofing contractors in Florida.
Our Focus is 100% on the People Part of Every Roofing Project
We repair and replace roofs in the Lake Mary area, but most importantly, we serve you.
This is our mission because we know that dealing with roof issues, insurance companies, and contractors is never fun.
Our primary goal is for you to make one phone call to roofclaim.com, tell us where you live and what the problem is, and then we handle it.
No headaches, no stress, and no nightmares. With one easy phone call, you can dump your roofing problems on our plate.
To experience this first hand, we invite you to get started by scheduling a free roof inspection.
Learn More About our Roofing Services in Lake Mary
Whether you need a roof inspection, roof replacement (re-roofing), roof repair, we'll make the process quick and simple.
We have a 4.9 Star Average Rating in Lake Mary!
roofclaim.com is consistently rated as one of the best choices for roof replacement and roof repair in Lake Mary.
top-rated roofing company in
Lake Mary

,

FL
We are more than satisfied with our roof installation! The guys were very hard working professionals and had the job done start to finish in one day. A special thanks to Kyle for orchestrating everything for us. He knew exactly how to handle all the paperwork with permits and insurance. Good job guys!
Rafael was easy and pleasant to work with. Roof was replaced in 1 day. The whole process was easy. I highly recommend him and roofclaim.com!
I had no interest in dealing with the insurance company as a first time home owner. Kyle made the process seamless and managed the entire project from start to finish. He was very patient, kind, thorough, and accessible even via text. I would recommend using this company!
We Make Roof Replacement & Roof Repair Absolutely Painless
Very few homeowners wake up and think, "I'd love to spend my time managing my roofing project." We get it! That's why we do our best to help guide every step of the process so you don't have to.
01
Free roof inspection
We offer free roof inspections for all residents and businesses in and around
Lake Mary
.
Schedule one now.
02
insurance claim
roofclaim.com will handle your insurance claim from start to finish so you don't have to. It's how we make roofing simple.
03
repair or replacement
We employ the best roofers in
Lake Mary
(top 5%) so all repairs & roof replacements are done right and done fast.
04
$1,000,000 guarantee
Every
Lake Mary
roof repair and roof replacement is backed by our industry-leading Million Dollar Guarantee.
Here's Why You Should Choose roofclaim.com As Your Roofing Company
We truly go above and beyond with every roofing project. Choose roofclaim.com for roof repair and roof replacement and sleep easy at night.
We handle your
Lake Mary
roofing project from start to finish
Our experts streamline the insurance claim process

Fast, accurate, free roof inspections available

We have a stellar reputation in and around
Lake Mary
We only use the top 5% of roofing contractors in
Florida
Our Million Dollar Guarantee protects every new roof

or call 1-855-560-3765
best
Lake Mary
roofers, guaranteed
roofclaim.com only hires the top 5% of roofers in
Florida
.