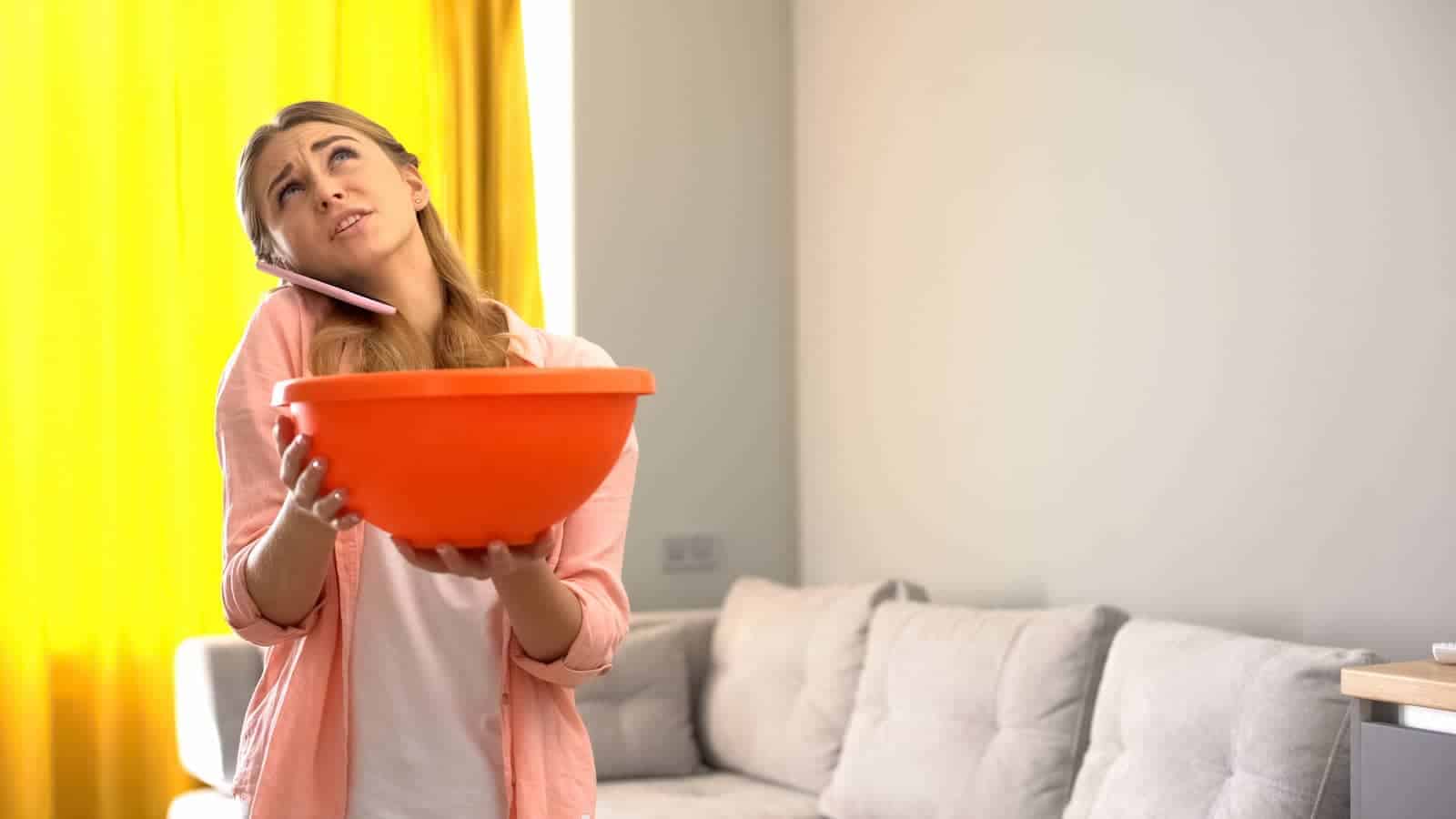 If you have a home warranty and a leaking roof, the first thing you're going to wonder is, "Will my home warranty cover this?" The answer isn't black or white, so if you want to know if your home warranty will cover a roof leak, keep reading.
What is a home warranty?
A home warranty is a contract that covers repairs and replacements for systems and appliances in a home during a specified period. It is usually bought through one of multiple companies and the warranty will pay for you to get certain systems in your home repaired or replaced if they are damaged.
If you are wondering if your home warranty will cover roof leaks, that is an answer that varies depending on what company you use for your warranty. When it comes to your roof, whatever your warranty does not cover, it is likely that your insurance will cover depending on the circumstances.
How Long Is A Roof Warranty On A New Home?
The length of a roof warranty on a new home can vary depending on the builder, the type of roof, and the roofing materials used. Generally, roof warranties for new homes can range from 10 to 30 years, with some warranties even lasting for the lifetime of the roof.
It's important to note that there are typically two types of warranties that may apply to a new roof:
Manufacturer's warranty: This warranty is provided by the manufacturer of the roofing materials and covers defects in the materials themselves, such as cracking or other damage. The length of the manufacturer's warranty can vary depending on the materials used and the manufacturer's policies.
Workmanship warranty: This warranty is provided by the contractor who installed the roof and covers issues related to the installation, such as leaks or other problems that may arise due to errors in the installation process. The length of the workmanship warranty can vary depending on the contractor's policies.
Does a Home Warranty Cover Roof Leaks?
If you are wondering, "are roof leaks covered by my home warranty?", then your next step should be looking into your home warranty agreement.
In most cases, a warranty will not cover a full roof replacement, but it will cover some kinds of roof leaks. It is imperative that you read your warranty before you contact them about a roof leak because most warranties will not cover long term wear and tear, but it will usually cover damage caused by exterior forces such as strong winds and heavy rain.
Typically, a roof leak covered by home warranty is only for the interior of the home in locations like the bedroom, living room, bathroom, kitchen, or any other living space. Areas that are not completely covered by your roof like a patio or in specific situations such as a leak penetrating a metal roof may not be covered by your warranty.
Differences in Home Warranty Roof Coverage
Whether your home warranty will cover roof leaks can vary depending on what you bought. In some cases, roof leaks are not part of the original package and you may need to pay extra for it.
Even with a warranty that covers it, it may only cover up to a certain amount and if your leak goes above that amount, you may be liable for paying whatever is not covered.
If the damage is bad enough that the whole roof needs to be replaced, it's very likely that a warranty will not cover that at all and you'll have to either turn to your homeowners insurance to pay for it or pay for it out of pocket.
roofclaim.com Can Help
Not every home warranty has roof leak coverage, but when you get in touch with the expert team at roofclaim.com, you are getting a million-dollar guarantee for any work we do. So even if your roof needs a repair down the line that your home warranty will not cover, our Million Dollar Guarantee will pick up the slack!
If you have questions or would like to request more information, contact us via email or convenient online chat. If you are ready to get started, you can schedule a free inspection to get started fast!