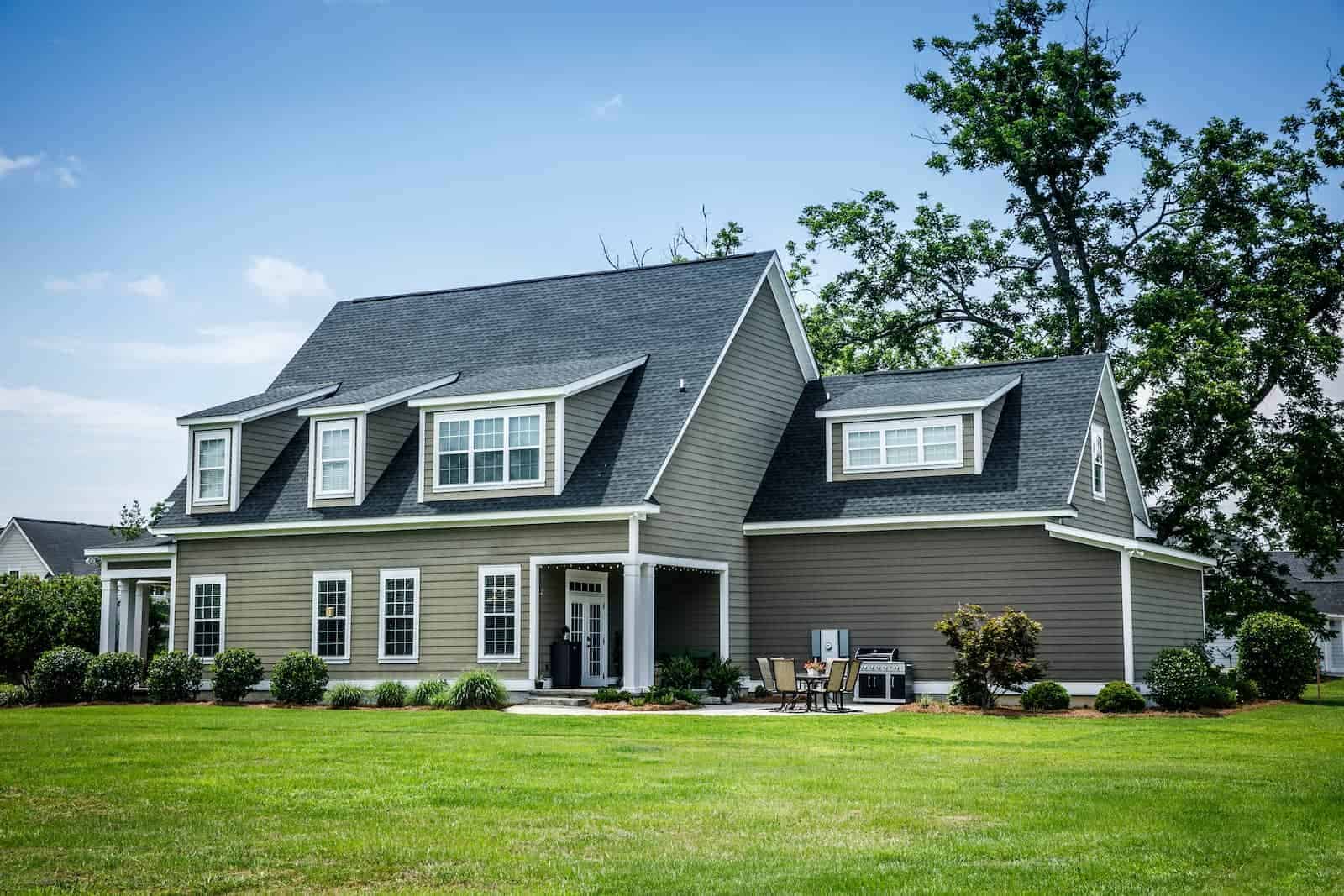 Asphalt roof shingles are the most common type of shingle roofing in the United States. Since they are affordable and have a range of different colors, they're a popular, durable, and incredibly versatile way to change the exterior of your home.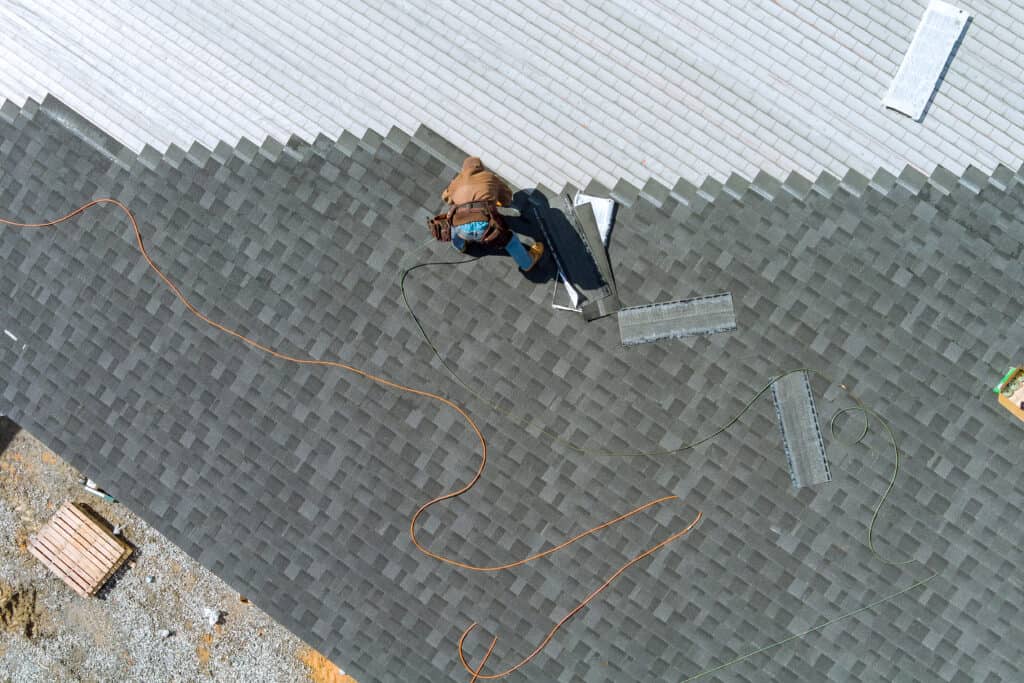 Types of Asphalt Shingles
There are three main types of asphalt shingles for a roof:
Three-tab asphalt: These are the most affordable shingles to install but of all the asphalt shingles, they are the thinnest type so they may not last as long as fiberglass or architectural shingles.
Fiberglass asphalt: These shingles have an asphalt exterior but a fiberglass mat instead of wood product, which means they are heavier, stronger, and a little more expensive than three-tab shingles, but are still one of the most affordable roofing products available.
Architectural asphalt shingles: These are among the highest quality roofing products available. They are composed of a heavy fiberglass mat base with ceramic-coated minerals embedded within them then coated in a water-resistant asphalt. They can come in a variety of shapes and sizes and can last up to 30 years.
Asphalt Shingles Cost
Asphalt shingles prices can vary depending on the type of shingle you're buying for your roof, as well as the slope, size, and pitch of your roof. The average cost of asphalt shingles is between $100 and $1,800 per square which is defined as a 100 square foot section. Asphalt shingles are the most affordable option for homes all over the country.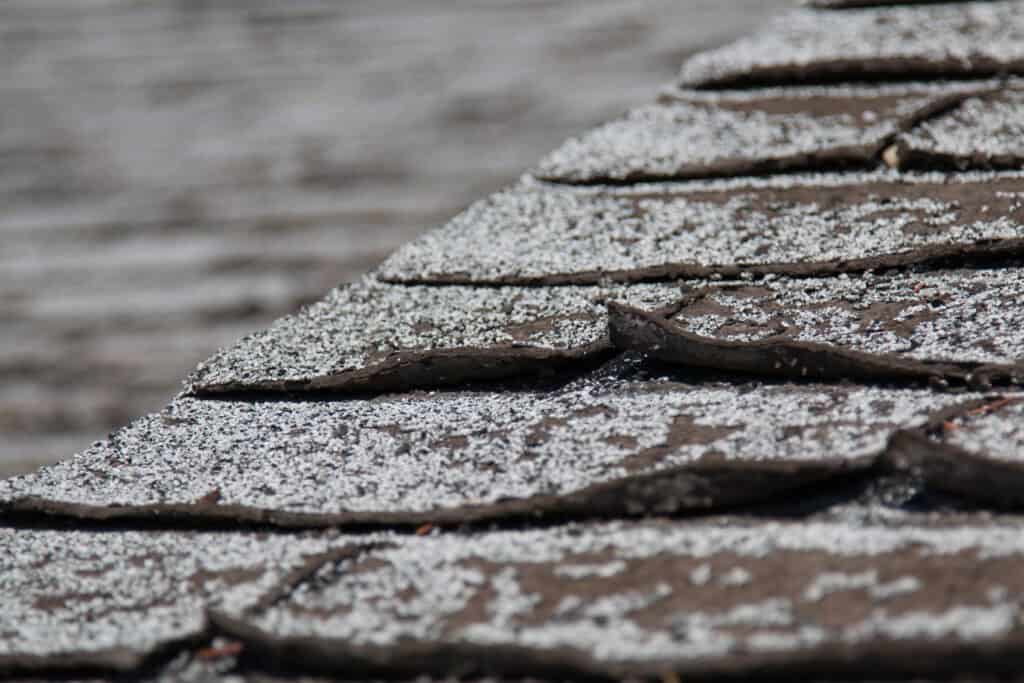 How Long Do Asphalt Shingles Last?
No matter what kind of the various asphalt shingle colors you choose for your home, homeowners should expect that their asphalt shingles will last 20 to 30 years. Three-tab asphalt shingles have a wood product interior and will last closer to 20 years, but architectural shingles which has a heavier interior composition will last closer to 30 years. However, even if you have the best asphalt shingles on the market, severe weather such as blizzards and hurricanes can still cut down the life span of your shingles.
How to Install Asphalt Shingles
Asphalt shingles installation is always left best to the professionals, but if you plan to do it yourself here are a few tips to make sure it's done safely and correctly:
The first step is to prepare the roof deck by making sure it is smooth, dry, free of any gaps and holes, and properly fastened to the trusses. A clean and flat deck surface ensures that the newly shingled roof will appear flat and smooth.
Start at the bottom and work your way up, by applying a drip edge to protect the lower edge of the roof deck from water damage.
Then, install a roof underlayment which can either be an asphalt-saturated felt or a synthetic roof underlayment. This offers you an extra layer of protection from water damage underneath your shingles. It should be laid horizontally, overlapping with the drip edge to provide increased resistance.
Next cover the joints and valleys with an extra layer of water-shedding material to help keep your roof from leaking since leaks are more likely to occur where the shingle layer is penetrated or interrupted such as areas where it meets a wall.
Once all those water resisting layers have been properly installed, you can start placing your shingles. Start at the bottom of your roof and work your way across and then up the roof.
Finally, after all the shingles have been placed on the roof, cap it off with ridge caps on the hips and ridges of the roofs.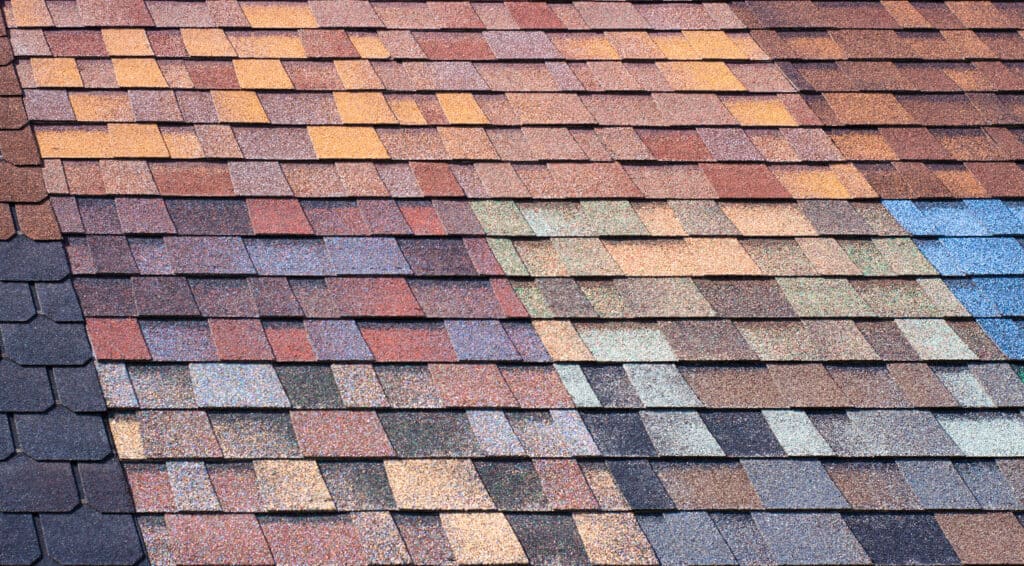 Can You Paint Them?
Yes, asphalt shingles can be painted, but it is not recommended by most roofing manufacturers as it can affect the shingles' durability and warranty. Painting asphalt shingles can also change their appearance and may not be aesthetically pleasing. If you still choose to paint asphalt shingles, it's important to follow proper preparation and painting procedures to ensure the best results.
roofclaim.com Can Help You with Your Asphalt Shingle Roof
Whether you're looking to repair a shingle roof leak, looking for a shingle roof replacement, or you would like an inspection to help you decide what service is needed, roofclaim.com can help!
Our experts can help you determine the best asphalt shingles for your home and our AI technology will match your specific roofing and shingling needs with a local contractor within your budget. Get Started today with a free inspection or contact us via our convenient online chat.