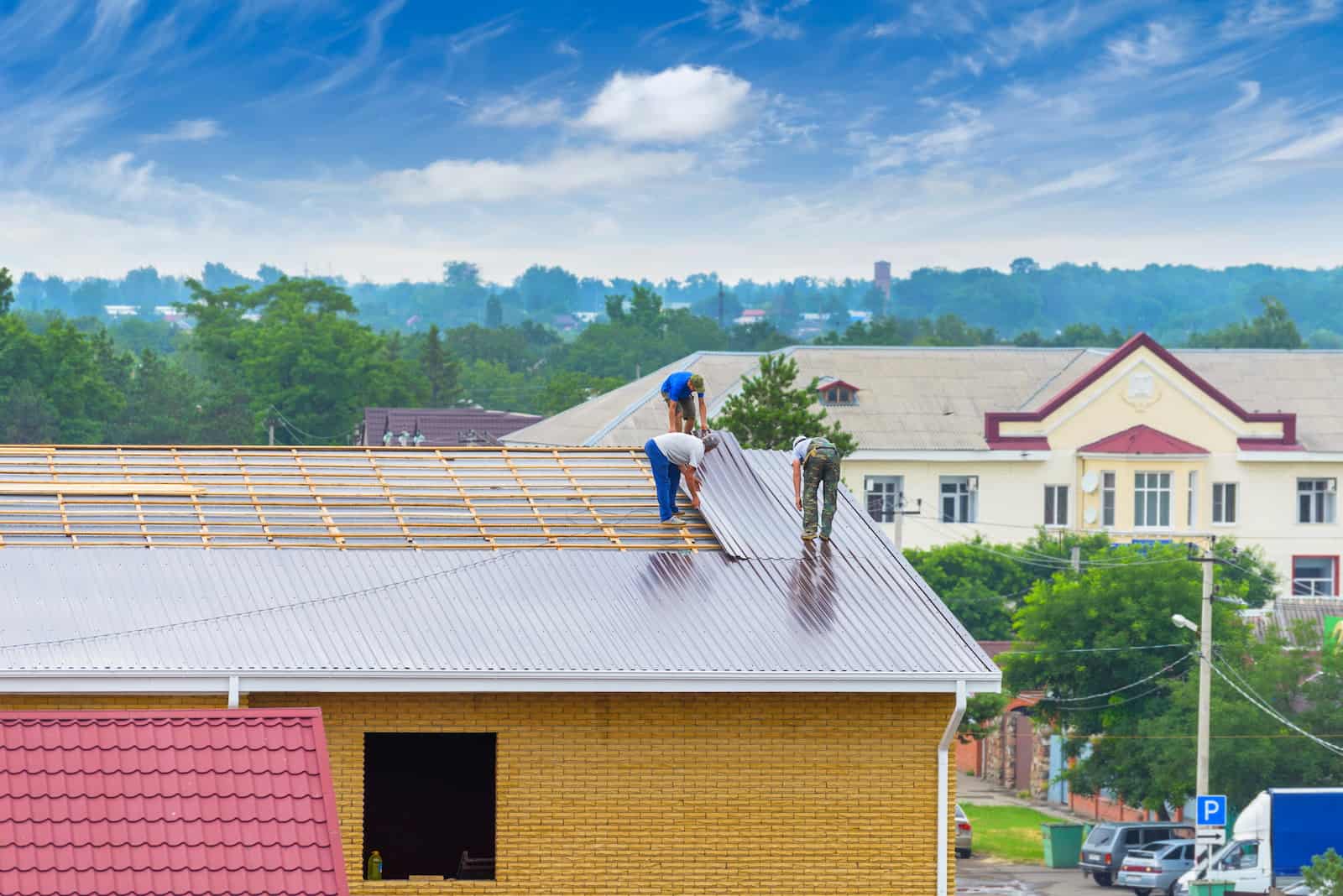 Many places of business rely on the shelter provided by a commercial built-up roof. The security of a business starts with a reliable building, and a strong roofing system is an important part. This style of roof was designed for industrial use and holds strong for years. Even so, the strongest roofs still need regular maintenance or repair. If you're searching for a professional who can reliably work with your built-up roof system, contact roofclaim.com. We'll match you with a local contractor you can count on.
What Is a Built-Up Roof System?
A built-up roof system consists of several layers of material that bind together to form a strong surface that can withstand pressures like foot traffic or a large, heavy HVAC system. The multiple layers consist of adhesive, felt, and aggregate materials like gravel or crushed stone. These are great roof choices for cool climates, as the materials are meant to cool the roof. The roof will last anywhere between ten and 30 years.
Materials Used in a Built-up Roof
There are a few styles and materials used in built-up roofing systems, like the modified bitumen roof. This style of roof has a base asphalt layer mixed with substances like synthetic rubber. The asphalt helps with the waterproofing process. Ply sheets layered with the asphalt can be made of polyester or fiberglass, and then an aggregate layer is added on top.
A ballasted built-up roof system separates the roof membrane from the roof deck. It's not anchored or adhered in any way; rather, it's ballasted with a layer of gravel. A ballasted roof system is fire-resistant and environmentally friendly.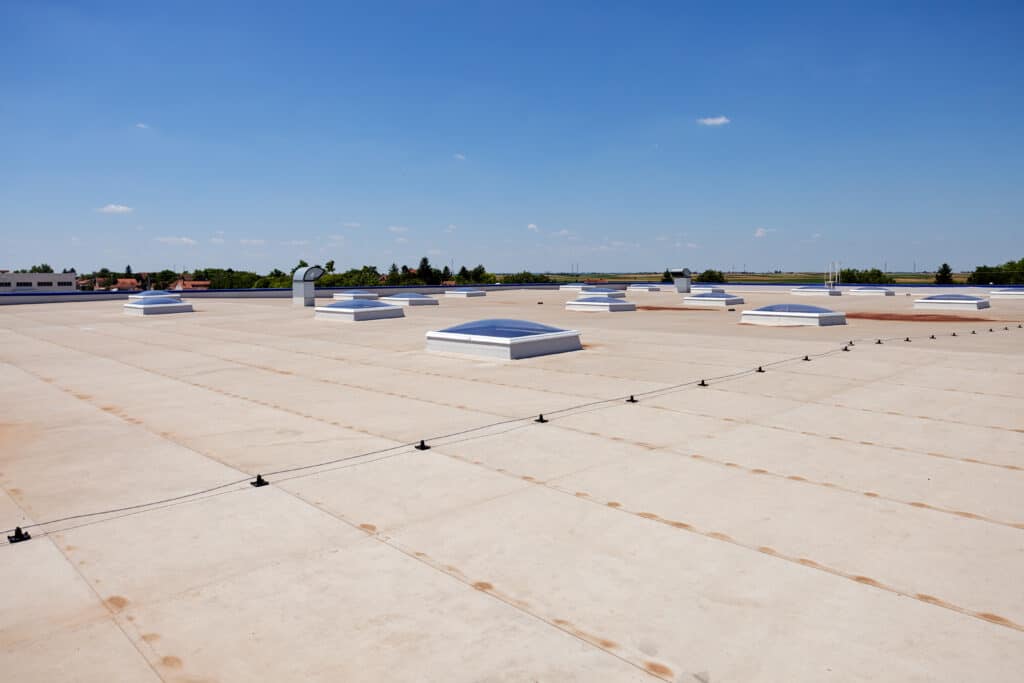 Advantages to a Built-Up Roof
A commercial built-up roof has some unique advantages that make it a great choice for industrial buildings:
A Long Life: These roofs can last a long time without needing repairs or maintenance. In some cases, building owners may find that the roof can go up to 30 years without the need for repair.
Waterproof Materials: Any style of built-up roofing provides a seamless surface of continuous roofing that resists water damage and keeps out leaks.
Versatility: No matter what style of roof deck your building has, a built-up roof system can be installed on top of it.
Low-Maintenance Design: This durable roof type doesn't need frequent maintenance.
Protection from Ultraviolet Light: A built-up roof system is heat-resistant and provides protection from the damage of ultraviolet light.
Finding a Professional Contractor
The most common repairs needed to built-up roof systems are made to address small cracks that form or bubbles and blisters to the roof's surface. If you need a built-up roofing system repaired or installed, just contact roofclaim.com. We'll match you with a local contractor from our trusted network of professionals. We make the process of finding a reliable contractor quick and easy. A commercial-grade roof requires the expertise of a professional, and you can count on us to find you one. Get Started today with a free inspection or contact us via our online chat.