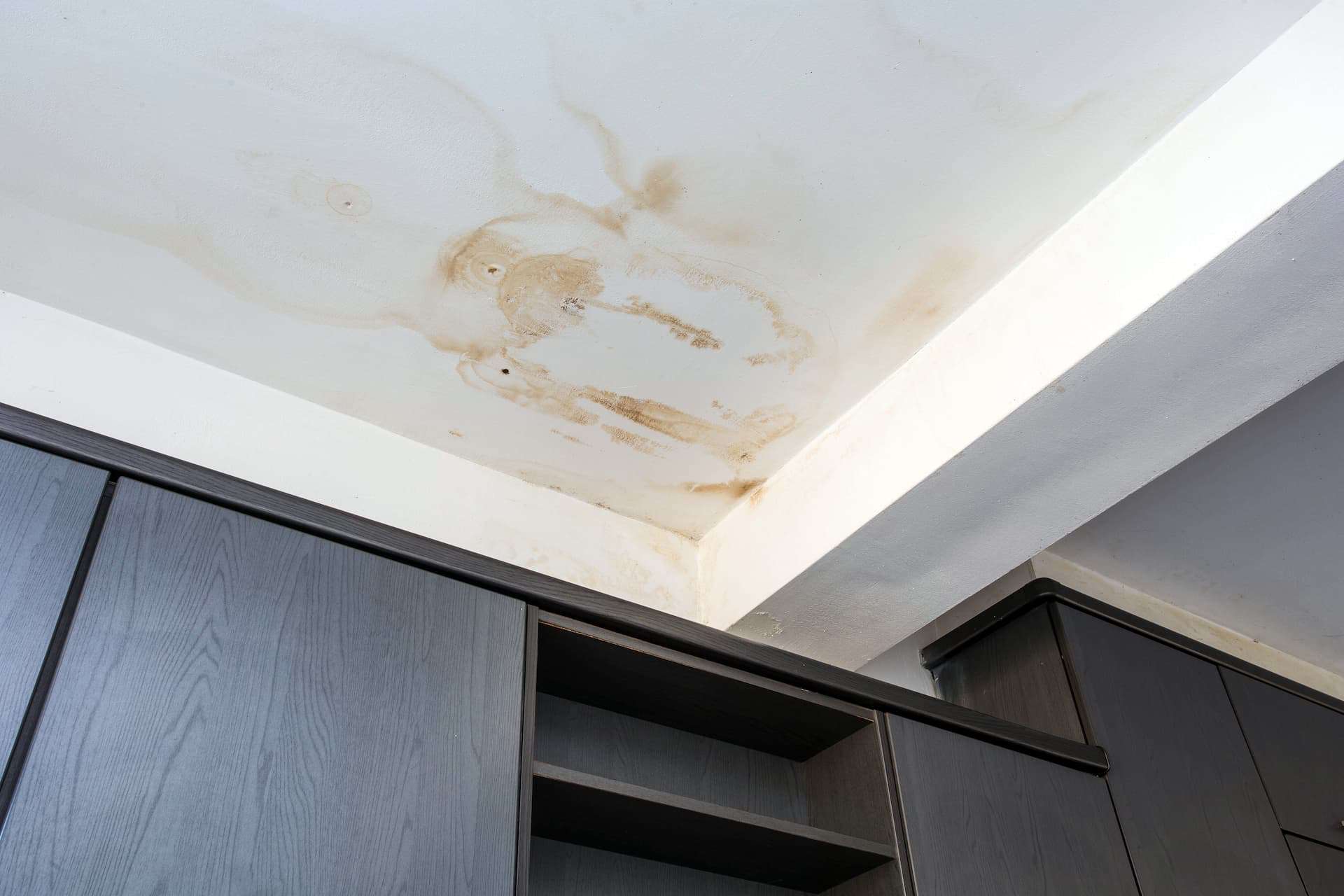 It's a weekend and you're home with the family, chilling out, and enjoying the day until you notice a spot on the ceiling. Yes, the dreaded brown area in the ceiling means there is a leak in your roof. Eventually, the water will break through it, and you'll find yourself catching dripping water with pots and buckets.
Roof leaks can be messy and heavy on the pocket. According to Forbes magazine, the cost of replacing your roof can range between $25,000 for a shingle roof replacement and more than $40,000 for a metal roof replacement. Roof leak repair can also be costly depending on the causes of the leak.
If you're wondering if your homeowners insurance will cover roof leaks and the damages that often result, this article will explain the process and help guide your decision on filing a roof leak claim.
How Insurance Companies Typically View Roof Leaks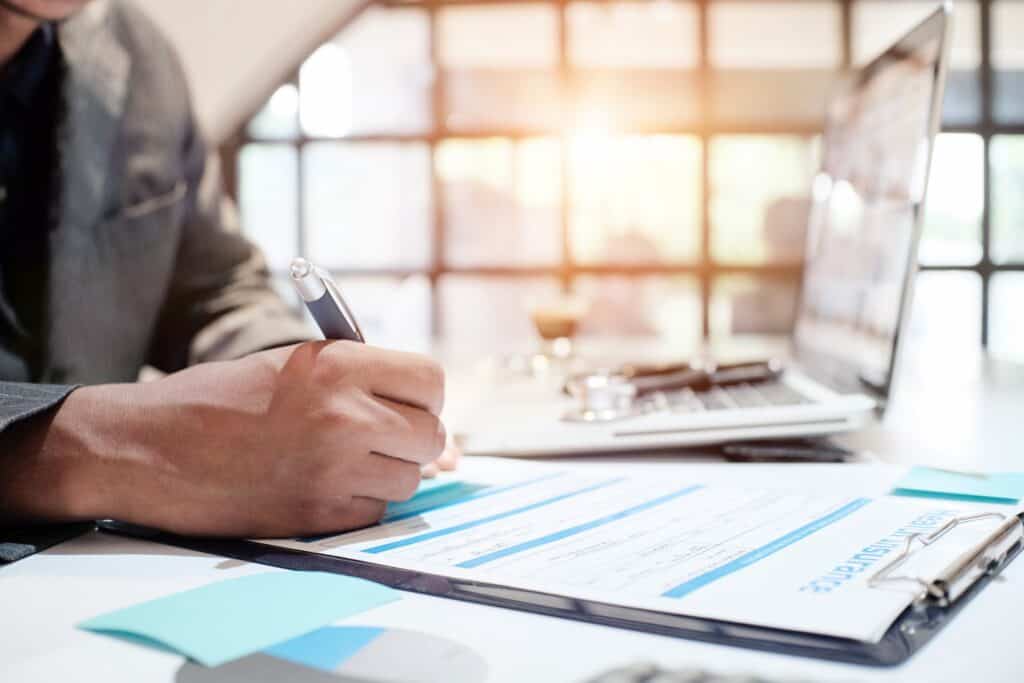 When talking about the most common homeowner's insurance claims, roof damage is high up on the list. Unfortunately, not all claims are valid or paid out.
It is likewise vital to note that not all insurance companies pay to the same degree. Most roof leaks are covered by homeowners insurance as long as the root cause of the leak is included in the "open peril" list of the insurance policy.
The insurance company will not reimburse the repair cost if the cause of roof leaks is from natural wear and tear or lack of maintenance on your part (or if the roof is too old). 
The reality is that many homeowners don't know how to care for their roofs properly. They let leaves rot on their roof and in the gutters and don't replace missing or cracked shingles in a timely fashion. In short, the roof is neglected until problems arise, with homeowners often thinking insurance companies will cover any damage that results.
It's important for homeowners to get roof inspections often, particularly after major storms or natural disasters, to accurately align the roof damage to open perils and not roof care neglect. Otherwise, insurance companies will question the legitimacy of any claims.
One thing insurance companies have in common is that all of them are cautious and wary of insurance fraud and scams. The tactics that some fraudsters use to get a brand-new roof courtesy of insurance companies is shocking. But, insurance companies know better. They've created plenty of safeguards to ensure that they only pay out valid claims.
If you have multiple inspections and documented maintenance records, any claims you file will have a much higher chance of approval.
Causes of Roof Leaks Insurance Companies Will Cover
The causes of roof leaks that insurance companies cover will depend on the specifics of your homeowners insurance policy and surrounding circumstances.
There are perils, or causes of damage, that insurance companies will and won't cover. Here's a list of perils covered by most homeowners insurance policies:
Vandalism
Hail and windstorms
Theft
Explosion
Lightning
Falling objects
Volcanic Eruption
Weight of snow or ice
Damage from vehicle
Damage from aircraft
Damage due to electrical surge
Damage due to sudden discharge of water or steam
Damage from riots
It is important to note that even if homeowners insurance covers your roof repair or a full roof replacement, you may have to pay a deductible, which is an amount you're required to pay out of pocket before your insurance company will pitch in.
Homeowners insurance deductibles usually range from $500 - $5000, so if the cost of repair is lower than your deductible, filing a claim to your insurance firm would be useless since they won't be shelling out any money to reimburse your roof leak expenses.
Causes of Roof Leaks Most Insurance Companies Won't Cover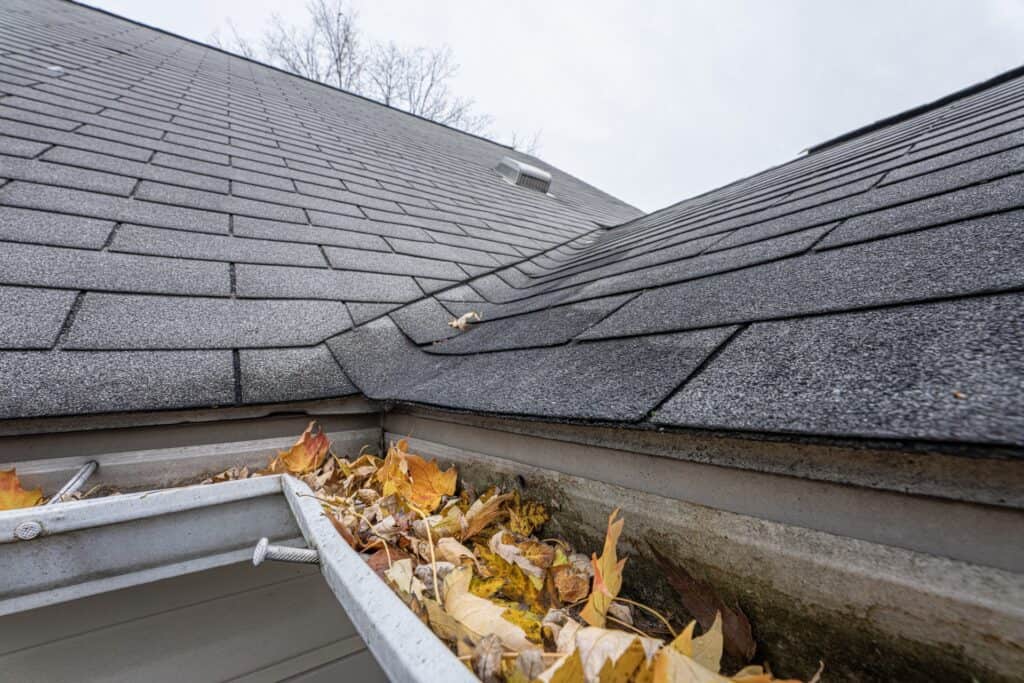 It is pretty common for roofs to deteriorate and develop cracks and leaks as they age. Most insurance companies exclude the general wear and tear of the roofs in their coverage.
Aside from that, some other perils or hazards may be excluded from your homeowners insurance policy.
Here are a few of the perils that your insurance company may exclude from your policy:
Earthquakes
Landslides/mudslides
Infestation of insects and animals
Floods
Rust and Corrosion
Smog
War
Government action
It is the homeowner's responsibility to maintain and take care of their roof and home, so most insurance companies do not cover roof leaks caused by improper ownership or lack of maintenance.
Sometimes homeowners unknowingly neglect their roof for many years, assuming their insurance company will fix damages without question. Unfortunately, this isn't how insurance works.
For example, even if your roof is damaged after a storm, if part of the damage is due to neglect prior to the storm then the insurance company may not fully reimburse the claim. They'll cite homeowner neglect as a partial cause.
Likewise, homeowners should be aware that not all homeowners policies cover roof leaks caused by floods and earthquakes. You can always consider adding flood insurance and earthquake insurance to your policies, but if you haven't already then these perils may not be covered.
On this note, a professional roof inspection should be done every few years to assess the condition of your roof. Making minor repairs and doing routine maintenance, such as regular gutter cleaning, is also necessary to prevent larger issues from occurring.
If you choose to work with a nationally recognized and respected roofing company like roofclaim.com, you can get a free roof inspection with full confidence that everything will be done correctly and to the highest standards should you need repair or replacement.
Locating and Assessing Your Roof Leak for Homeowners Insurance Purposes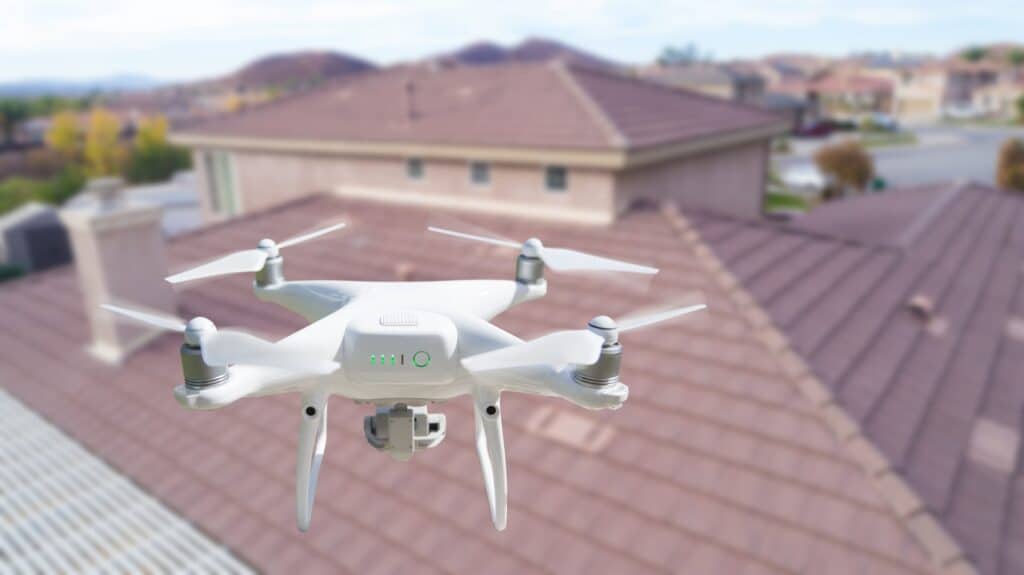 Locating a roof leak is no easy task. But as soon as you see that dreaded brown spot on your ceiling, it is crucial to investigate the source as quickly as possible and schedule a roof inspection.
In the meantime, try to remember the events that happened before the leak. If heavy winds or snow are the culprit, for example, make sure you document the events and dates. This will make it easier to submit a claim to your insurance company.
You can examine the roof from the outside (from the ground), checking for missing shingles or other obvious problems. You can also check the interior through your ceiling or attic, looking for black spots, mold, or water stains.
Sometimes roofs only leak during heavy rains, so next time it rains pretty hard that's a good time to check for leaks.
Of course, the best recourse is to have a professional roof inspection done to assess the leaks and properly document any damage for insurance purposes. If you schedule a free roof inspection today, we can likely be at your property the next business day to do the inspection.
In some areas, roofclaim.com will deploy drones (drone roof inspection) to safely and accurately capture images for the insurance company.
Does Homeowners Insurance Cover Water Damage From a Roof Leak?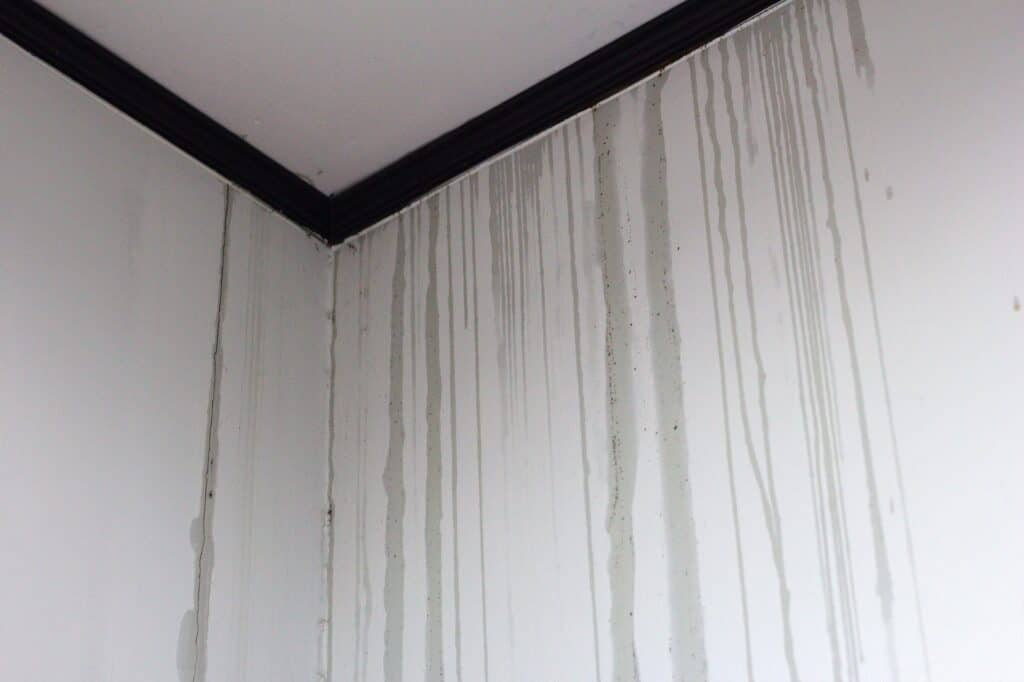 A typical homeowners insurance policy will cover the cost of water damage as long as the cause of the leak falls under the perils listed on the policy.
Otherwise, if the cause of the leak is poor maintenance or wear and tear as outlined above, then the homeowner's insurance will not cover water damage caused by the leak.
Note: If you get a roof inspection done annually, or every two years at minimum, you'll have evidence to show the insurance company that your roof is well-maintained and that any damage incurred is new and is not a pre-existing issue.
Roof Repair vs Roof Replacement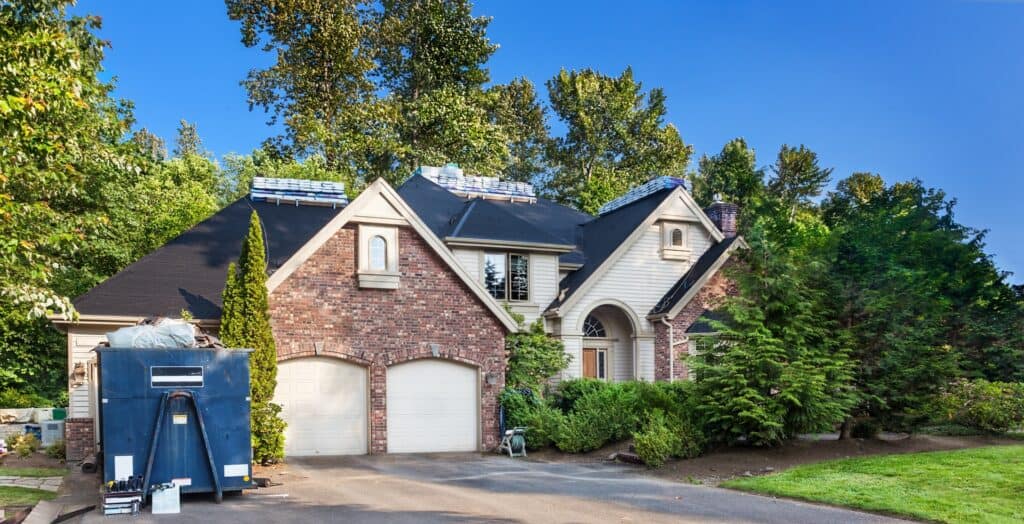 Many homeowners assume that since the insurance company will cover the cost of the roof damage, it means that the company will replace the entire roof.
While your roof may seem to be in terrible shape, an insurance adjuster may decide that all it needs is a repair. In this case, you'd be out of pocket should you decide to move forward with a roof replacement.
Unfortunately, this often happens even if your roof legitimately needs to be replaced. This is why you need professionals from a reputable roofing company on your side to provide valid roof damage findings, review claims, and advocate for you.
When you work with roofclaim.com, you're getting our expertise throughout the entire process. We'll produce an airtight inspection report, communicate with your insurance company to make sure everyone is on the same page, and fight to get you the best outcome and coverage possible.
Action Steps For Filing A Roof Claim With Your Insurance Company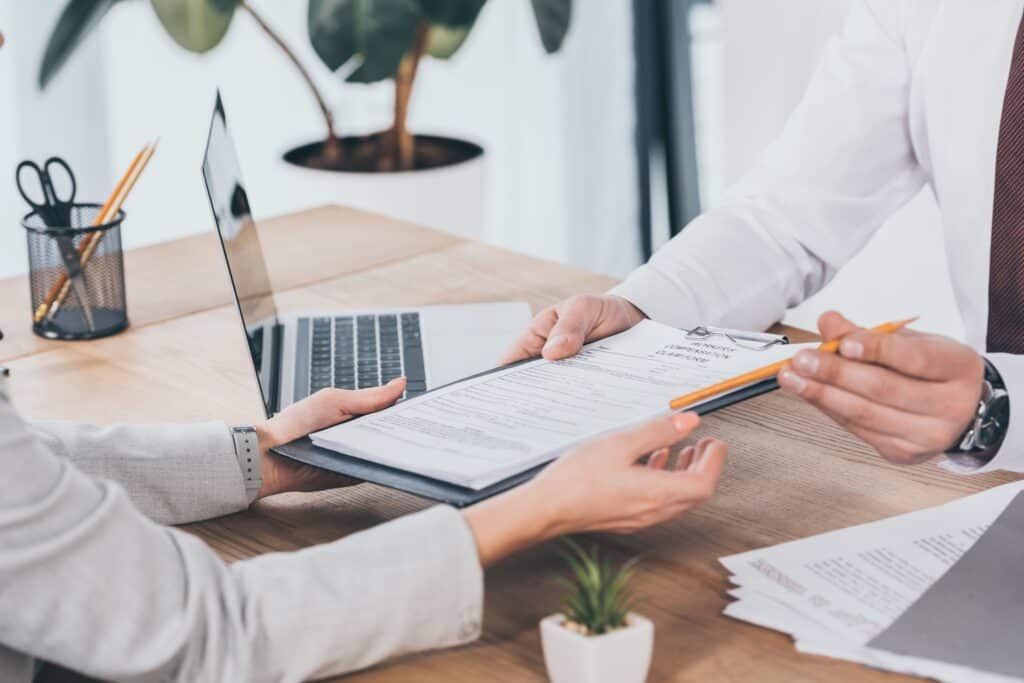 Our official position is that you should only file a claim when your claim is backed by a professional inspection report and the inspector believes you have a legitimate claim.
If you haven't had an inspection yet, schedule one now. If you have, then here are some of the action steps you need to follow when filing a roof claim:
Step #1: Review your homeowners insurance policy
The first step to filing a roof claim is to review and understand your insurance policy thoroughly. What are the coverage terms? Is your coverage for actual cash value? Is your coverage for replacement cost? You should be armed with information if you wish to be paid out by your insurance firm.
Step #2: Assess the roof damage
If you suspect roof damage caused by perils covered in your policy, inspect your whole home and not just your roof. Or better yet, have a professional roof inspector assess the damage so that you won't be understating your claims.
Step #3: Get an estimate
The standard process is to generate an estimate based on the roofing material you currently have for your roof. You can consider upgrades or modifications after, but the insurance company won't cover the cost of these additions - you'll pay for those out of pocket if they're desired.
Step #4: Be as prompt as possible
Filing a roof leak claim needs to be timely. The longer the roof stays damaged, the more dirt and weather will affect it, making it look like the damage is caused by wear and tear. Consequently, the insurance company may fight with you about what they will and won't cover.
Step #5: Document the correspondence
Keep records from the onset of the claim, write down names of the insurance people you have talked to since claims might start simply but could end up being a nightmare.
At roofclaim.com, we have a customer portal that will securely store all your documents, photos, and everything else related to your roofing project. Homeowners can also manage every step of the process from the palm of their hands using the roofclaim.com app.
Wrap-Up
Owning a home can be challenging, but rewarding. One of the most vital things to do in maintaining your home is to keep your roof in top condition.
As a responsible homeowner, it is recommended that regular roof inspections are done to prevent wear and tear and to create a documentation trail & timeline of your roof's condition so you can prove that any issues that arise were not pre-existing.
A roof leak can be a big issue if left unattended. Small leaks may not need a claim, especially if the amount of the repair is less than the deductible. However, if a covered hazard or peril causes your roof leak and you can't afford to repair it out of your pocket, then the best option would be to file an insurance claim.
You don't have to make these decisions or navigate this process on your own. Contact us today for a free roof inspection and we can help manage this entire process for you.