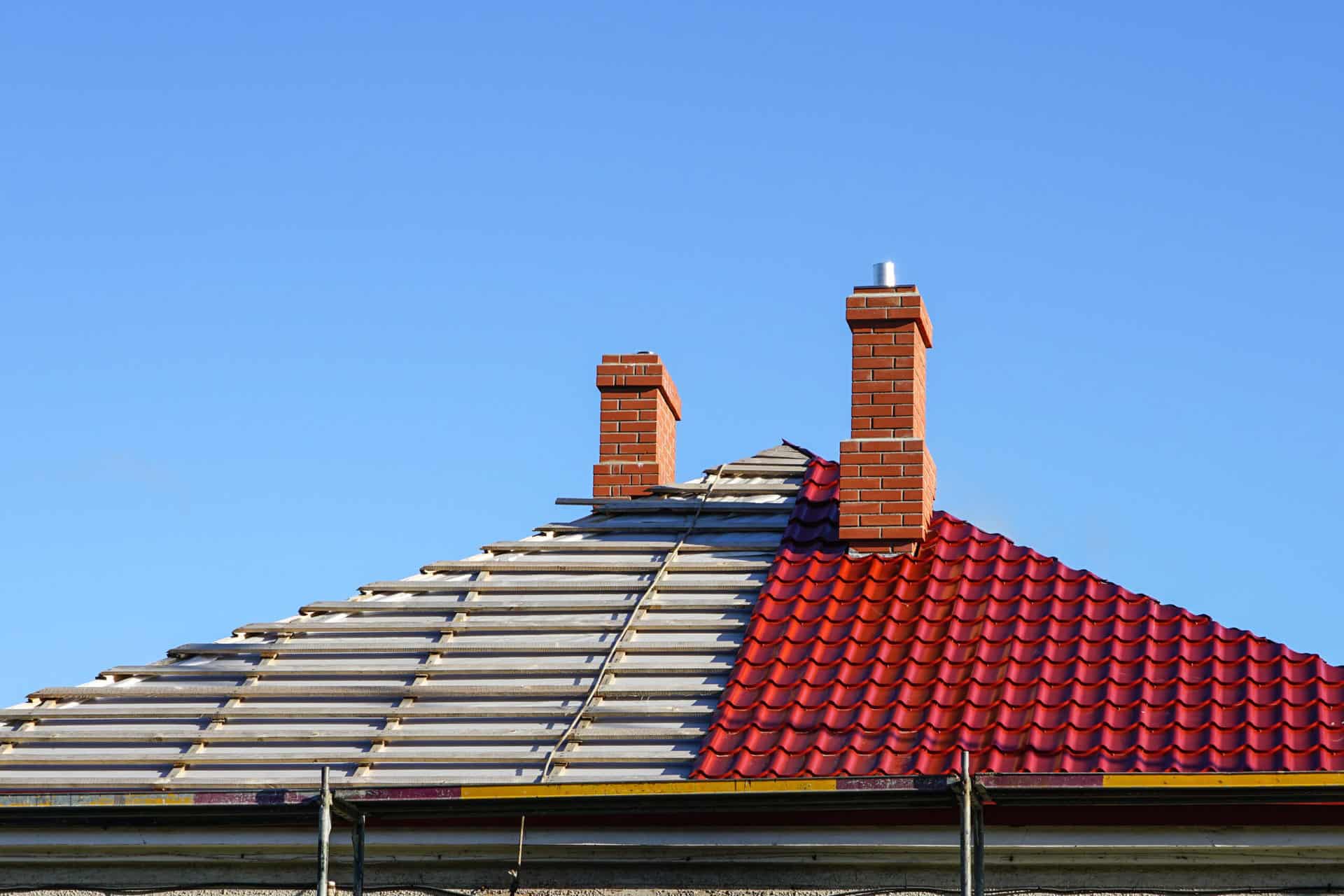 Homes have many components and many homeowners pay a lot of attention to the interior, exterior, paint color, and doors. However, your roof is one of the major parts of your home that needs ample attention.
Extending the lifespan of your roofing is of utmost importance. Though this may depend on the materials used and the environment, maintenance can also affect the roof's durability. Over time, your roof will deteriorate due to wear and tear. This is when roof repair or replacement comes in handy.
Some homeowners look into less expensive ways to solve roofing problems. One of these is a half-roof replacement. The question is, can you replace only half of the roof?
Is it a Good Idea to Replace Half a Roof?
While you can replace only half a roof, it is not recommended by roofing experts. Some homeowners might look at it as a cheaper choice–or think it saves time. From an expert standpoint, half roof replacement often brings more harm (or expenses) than good.
Why do experts disapprove of the idea of half-roof replacement? We've compiled four of the most common reasons why it's not a recommended choice.
Aesthetics
The way your roof looks is a major consideration in why you should not opt for a partial roof replacement. Even if you match the other half of the roof with the existing roofing materials, it will still show signs that one half is old and the other is new.
Furthermore, you cannot copy the same color as the older half of the roof as it has gone through wear and tear already, and it will not be uniform in color.
Durability
Look at your roof as one entity. Replacing only half of the roof will have an effect on the other half. You are putting the reliability of your entire roof at risk. The support of your roof might already be brittle, and a half roof replacement could risk the integrity of the entire roof.
Lifespan
Replacing only half of the roof can lead to an uneven lifespan of the roofing structure. While the new half has a long lifespan, the other half already has wear and tear. Keep in mind, once you perform a half roof replacement, you will have to do this over and over. Once the older half gets damaged or worn out, you will again take a half roof repair.
Cost
If you think replacing half a roof is cheaper, you may end up regretting the decision. Because your roof is basically cut in half, you may experience leaks and other issues. Also, if your roof caves or you have serious damage, your insurance company will likely not cover a full roof repair, so you'll have to shoulder higher expenses to get your roof repaired.
Roof Repair Versus Replacement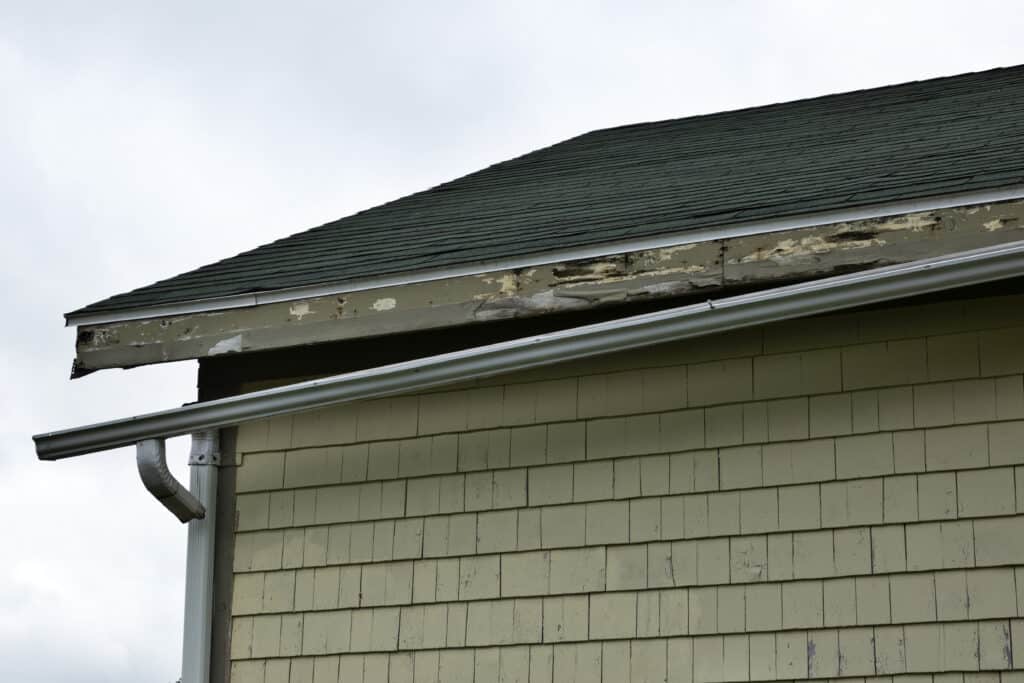 Some people insist on getting a roof repair when they need a replacement, often because budget is an issue. Choosing between roof repair and roof replacement should depend on your unique situation. At roofclaim.com, our roofing professionals help you determine the risks and consider your options before making an educated decision.
People often get overwhelmed and confused about which method to use for fixing their roofs. Some tell-tale signs that you should consider roof repair or replacement include:
Consider roof repair when:
Shingles are cracked or curled
Shingles are wet, moist, and dark-colored
You see signs of shingle granules in the gutter
Signs of damages on the roof parts and openings
Peeling of paint on the roofline
Stains and signs of water in the ceiling
Roof leaks after a heavy rainfall
A sagging roof deck
You need a roof replacement when:
The roof is extremely old
There are visible missing shingles
You have damaged or missing flashing
Animals can pass through your roof or ceiling
The roof is caving in
The roof became damaged due to accidents or harsh weather conditions
But suppose you don't fit in the categories above. Can you replace a portion of your roof? Yes, you can, but it's only recommended if you fall into one of the situations below:
Lost Shingles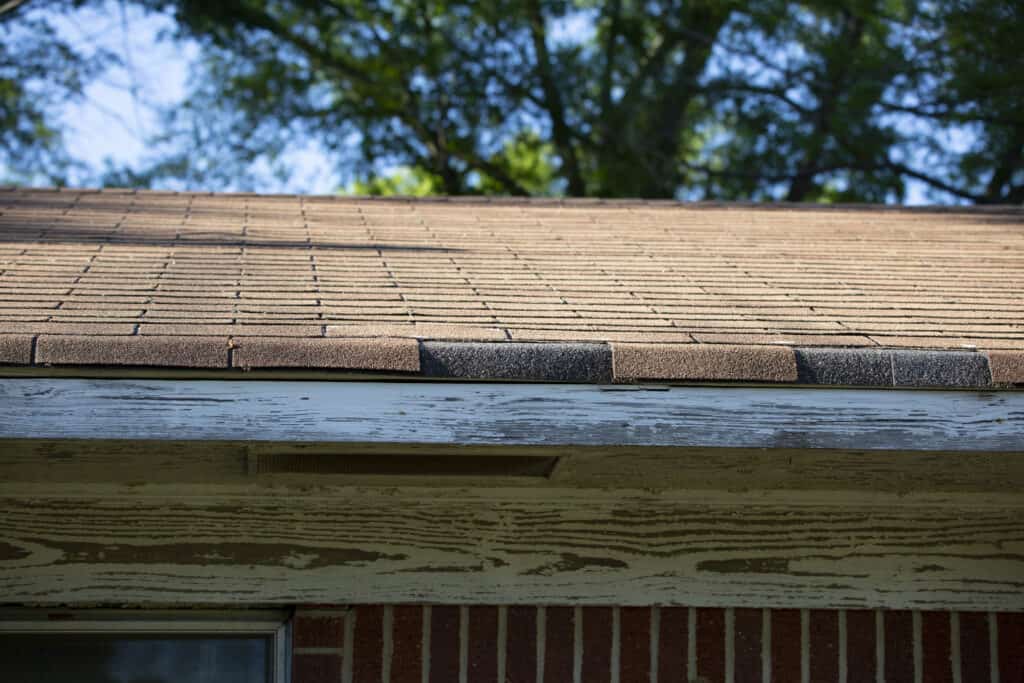 It is normal to lose a few shingles every now and then, especially if there are strong winds and heavy storms. While a few missing shingles due to wear and tear and damage is not a major cause for concern, you still need to contact a professional roofing company to figure out if there are more damages in other areas such as the decking or underlayment.
It is fairly easy to slot new shingles into the areas that need repairing. While it is a bit difficult to find the exact same shingles as the rest of your roof, doing this can extend the life of your roof without spending a lot of money. We can help you find the best solution to replace lost shingles while maintaining the integrity and look of your roof.
Minor Damages
Damages that do not cover a large portion of your roof can often be resolved by patching and using sealing products. However, you should still call a professional roofer so they can conduct a complete inspection and determine the best solution.
Roof Replacement Options
When you need a new roof, it should be done as soon as possible to prevent further damage to your home. But since replacing half a roof is not a trustworthy idea, here are the options you should explore.
Complete Roof Replacement
A complete tear-off and replacement is highly recommended by many roofing specialists. This removes all the issues that you experience with a half roof replacement. With this option, you get a whole new roof with new shingles, flashings, deck, and underlayment.
In addition, your new roof will have a longer lifespan, bringing protection and security to your home. Moreover, it makes your property look more aesthetically pleasing on the outside.
Added Roof Layer
Putting on a second layer is another option roofing experts recommend in certain situations. Here, another layer is added to your existing roofing. In case your old roof gives in and gets damaged, a new roof is already in place.
Compared to other options, this method offers a less expensive roof replacement alternative. It also requires less labor compared to a complete roof replacement. Furthermore, it doubles your protection from heat and other weather elements and helps prevent leaks.
Solar Tiles
Technologically advanced solar collectors can be installed seamlessly into existing shingles. They can generate about 1 kW of energy for every 100 square feet. Solar tiles are ideal for sunny areas in neighborhoods where regular solar panels are not permitted. They are great for offsetting energy costs. However, they are pricier than traditional roofing shingles.
Metal Roofing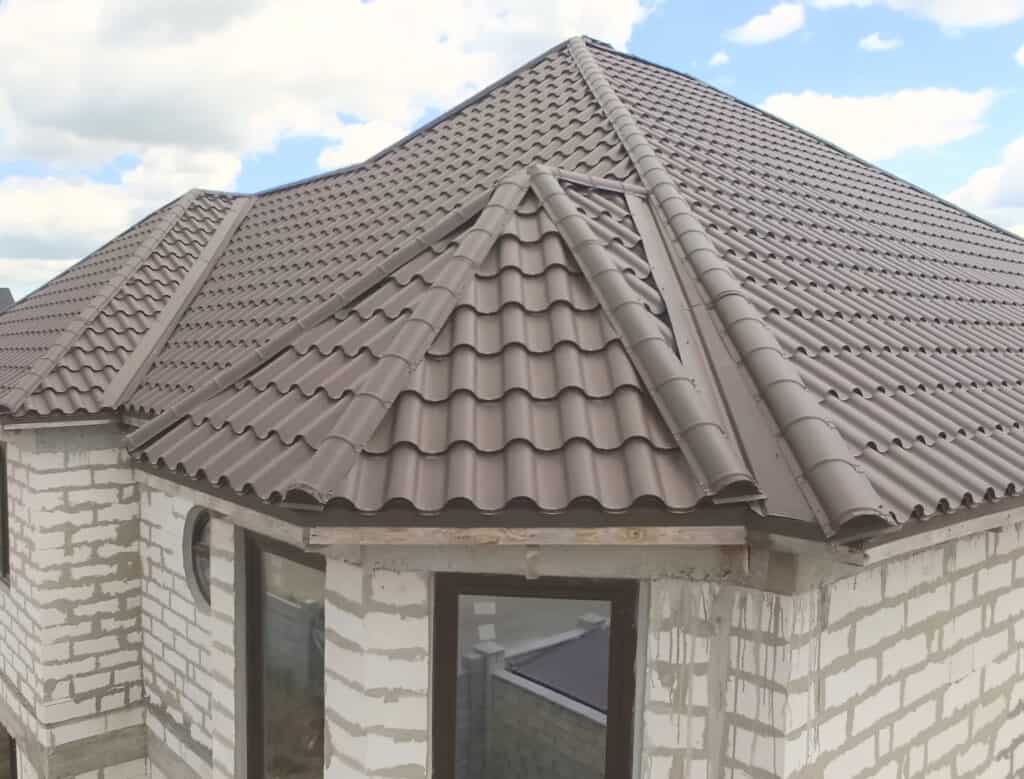 This type of roofing material comes in vertical panels or shingles similar to slate. They typically last up to 60 years. Metal is excellent at warding off heavy rain and snow. It is also fireproof and wind-proof. In addition, it is lightweight and can be installed over existing roofs. One downside to metal is that it produces noise during rainstorms. It may also acquire dents from hail.
Stone-Coated Steel Roofing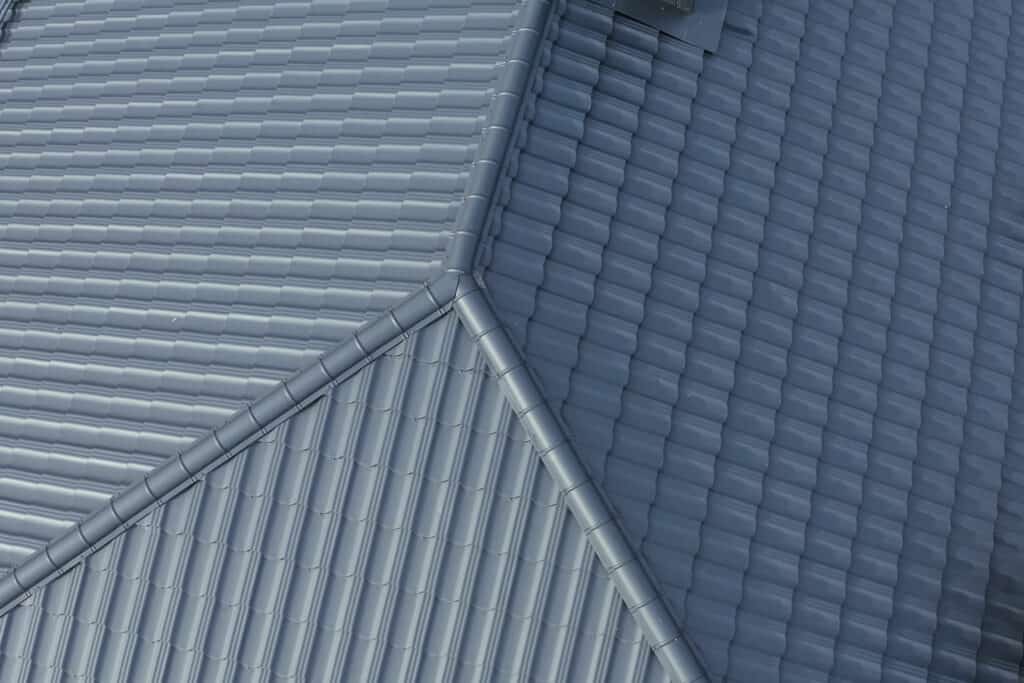 Interlocking stone-coated panels replicate slate and can withstand the damage caused by heavy rainfall for up to 8.8 inches/hour, winds for up to 120 mph, hail, and other harsh weather conditions. They are a cost-effective choice for windy or wet locations or wildfire-prone areas.
Slate Roofing
Slate roofing can last for around 100 years or more. It is fireproof, waterproof, and mold and fungus resistant. Slate is ideal in wet regions. However, it is costly, heavy, and can chap easily when walking on. If you live in an area that experiences hail, slate may not be the best option.
Clay or Concrete Tiles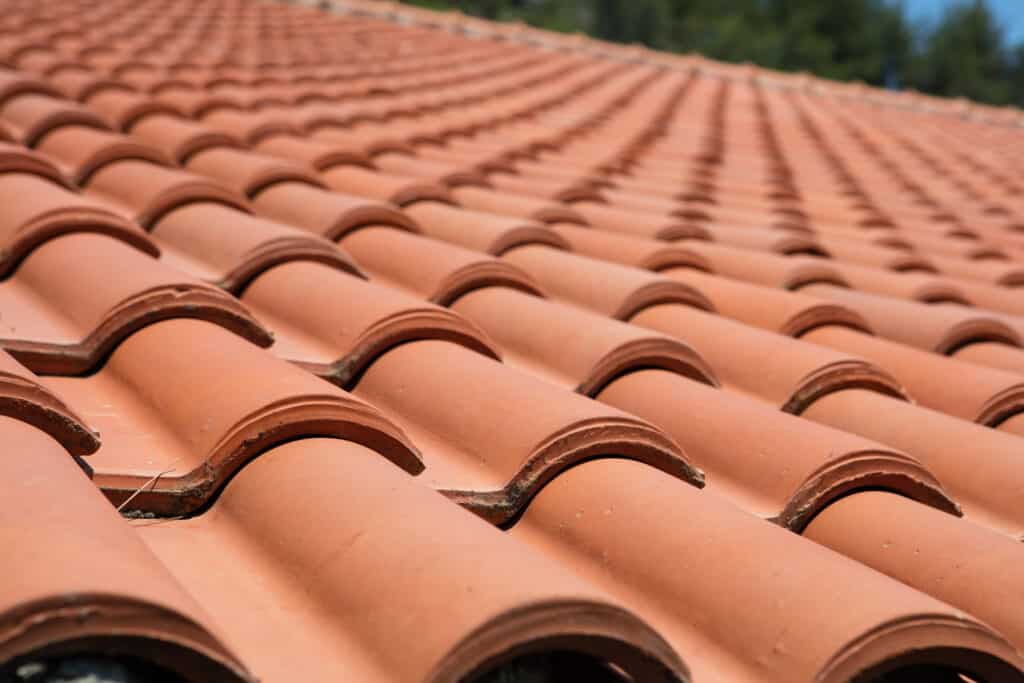 Clay or concrete roof tiles can resist damage from hurricanes, tornadoes, or winds up to 125 mph. It can even withstand earthquakes in many cases. They are ideal for hot, dry climates. However, they might need extra support because they are heavy, and they are prone to breaking when walked on.
Built-Up Roofing
Built-up roofing consists of asphalt layers, tar, or adhesive applied underneath an aggregate. It is only applicable for flat roofs. Gravel roofs and tar roofs are compatible with rooftops with heavy foot traffic. The downside to it is that it can become sticky during hot seasons, and it is more difficult to eliminate snow from these roofs than smooth surfaces. They can last for about 20-25 years.
Advantages of Hiring Roofing Professionals
While some homeowners try to do roof repairs themselves, it's usually not a good idea, especially if you're not a roofing expert. You may create more damage to the roof and yield more expenses. At roofclaim.com, we offer emergency repairs and same-day or next-day roof inspections. We suggest repair or replacement options based on your area's weather conditions, budget, and preferences.
Below are some of the top benefits of hiring roofing professionals.
Avoiding Accidents
Repairing your roof on your own without the proper tools and knowledge roofing professionals have can lead to accidents. Our roofing professionals are trained and equipped to handle any issues that arise.
Cost & Time Savings
While hiring professionals requires spending money, their experience and skills are well worth it. Apart from getting to the issues right away, you will only spend on the required repairs and materials, rather than having to fix problems created by attempting to do it yourself. This will save you money and time in the long run.
Optimal Materials
Our roofing professionals suggest high-quality, compatible materials for your roof. We make sure you get the most suitable components so your roof will protect your home for as long as possible.
High-Quality Service
When you partner with roofclaim.com, you have access to skilled roofing experts with the knowledge, skills, and equipment to get the job done well. We offer free inspections, a Million Dollar Guarantee, and financing options for many types of projects.
Our roofing professionals also provide expert solutions based on your unique situation. Before you make any decisions, we conduct a thorough assessment of your roof and provide sound advice from an expert standpoint.
The Bottom Line: Can You Replace Only Half a Roof?
A half roof repair or replacement is an option that is not recommended. Apart from being time-consuming and risky, it poses issues on durability, looks, roof capabilities, costs, and longevity. Since you want a roof that's built to last and adds to the aesthetic appearance of your home, we strongly advise a complete roof replacement as the best option.
We offer free roof inspections and guarantee professional service from start to finish. Schedule a free inspection with us so we can inspect your roof, identify any concerns, and offer the best approach to help you achieve your deed. If you have questions prior to scheduling an inspection, feel free to contact us. We're happy to help!