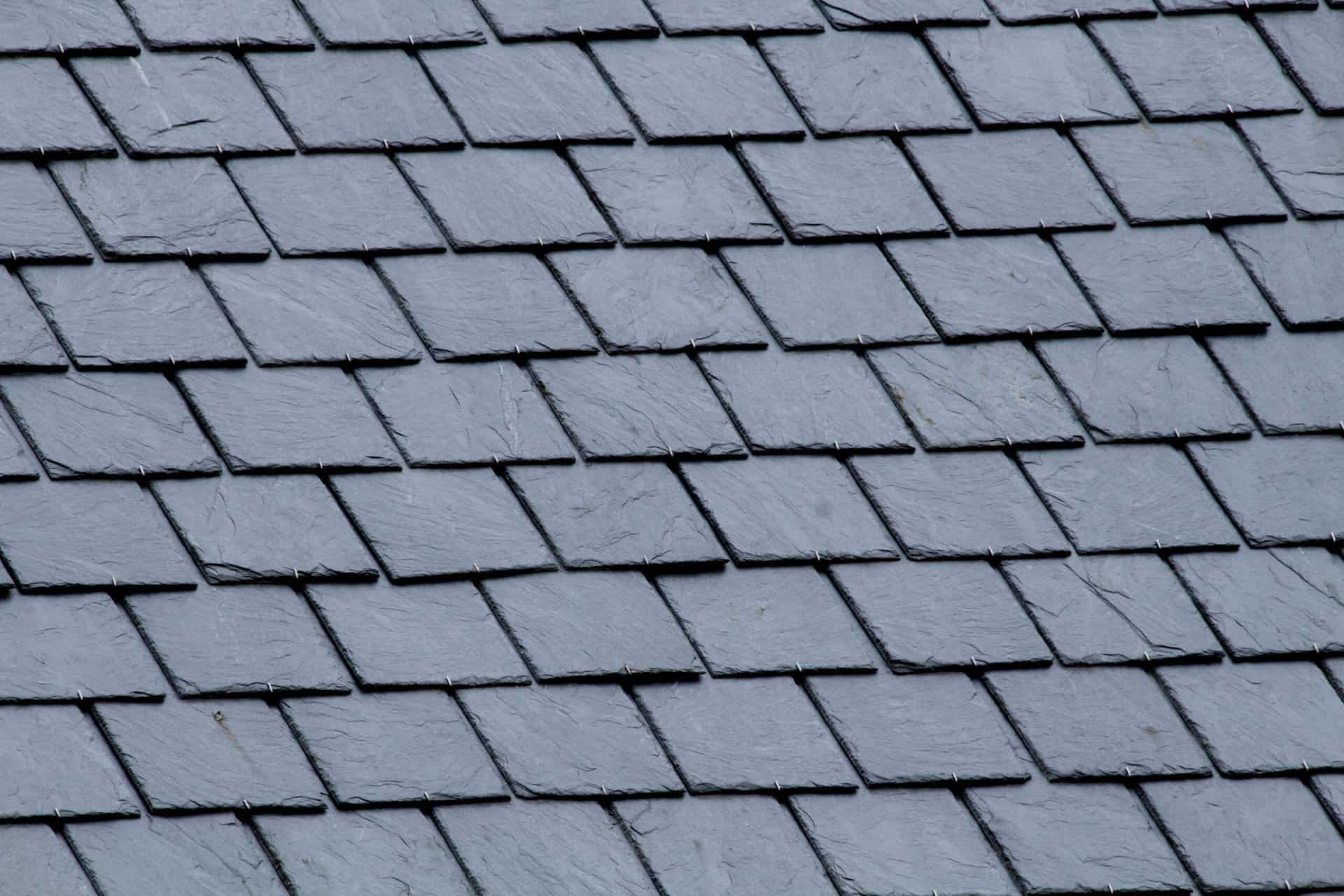 What are Slate Roofs and why should you consider them for your home
Slate roofs are popular for homeowners looking to add an elegant and durable roofing option to their homes. Not only do they offer a timeless design, but they also come with many advantages that make them a great long-term investment. From their low maintenance requirements to their fire-resistant properties, slate roofs provide an array of benefits that make them an ideal choice for homeowners looking to upgrade their property.
How Long Does A Slate Roof Last?
A slate roof can last for a very long time, with a lifespan of up to 100 years or more. In fact, some slate roofs have been known to last for over 150 years with proper maintenance and care.
The longevity of a slate roof is due to the durability of the material itself, which is highly resistant to water, fire, and extreme weather conditions. Additionally, it is not prone to rot, decay, or insect damage like some other roofing materials.
However, the actual lifespan of a slate roof will depend on several factors, including the quality of the tile used, the installation methods used, and the level of upkeep the roof receives over the years. For example, regular inspections, cleaning, and repairs can help extend the lifespan. It's worth noting that this type of roof may be more expensive upfront compared to other roofs.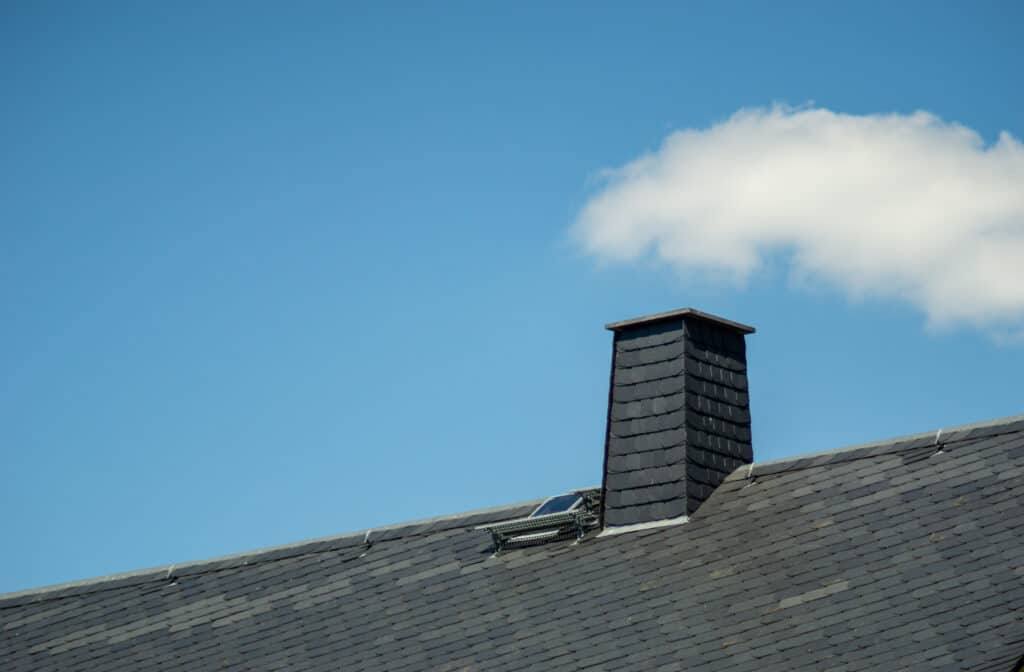 Pros & Cons of Slate Roofs
Slate roofs are increasingly becoming popular due to their aesthetic appeal and durability. They offer a unique look that can enhance the value of any home. However, it is important to understand the pros and cons before making the change.
They have many advantages over asphalt shingles like increased longevity, fire resistance, and low maintenance costs. On the other hand, they also come with drawbacks such as high installation costs and weight-related issues.
How Much Does A Slate Roof Cost?
Generally speaking, slate roofing is considered one of the most expensive roofing options, with prices ranging from $15 to $30 per square foot or more. The cost of a typical installation for an average-sized home can range from $20,000 to $40,000 or more. If you are considering a slate roof for your home, it's best to consult with a professional roofing contractor for a detailed estimate that takes into account the specific needs of your home and your budget.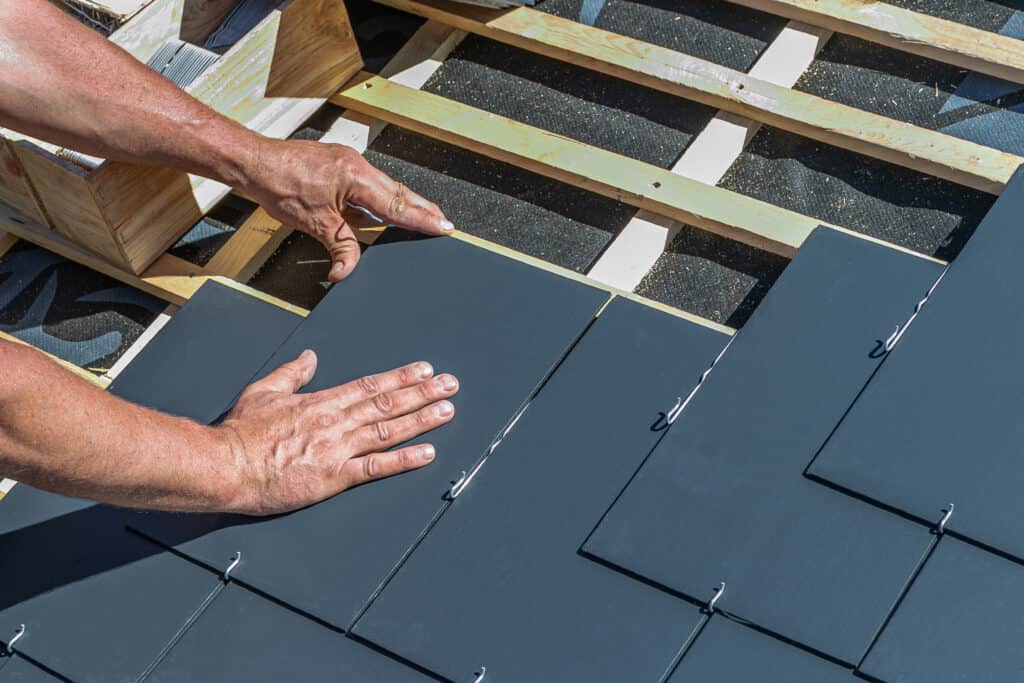 Design Considerations for Installing Slate Roofs
Installation is not an easy task. It requires careful planning and consideration of multiple factors such as the type of slates you choose, the slope of the roof, and the climate in which you live. It is important to understand all of these aspects in order to ensure that your roof will last for years to come. Such as The roof deck must be strong and stable enough to support the weight of the slate tiles. A proper underlayment must also be installed to provide an additional layer of protection against moisture. Also, Flashing is used to seal the joints between the roof and other elements, such as chimneys, skylights, and vents.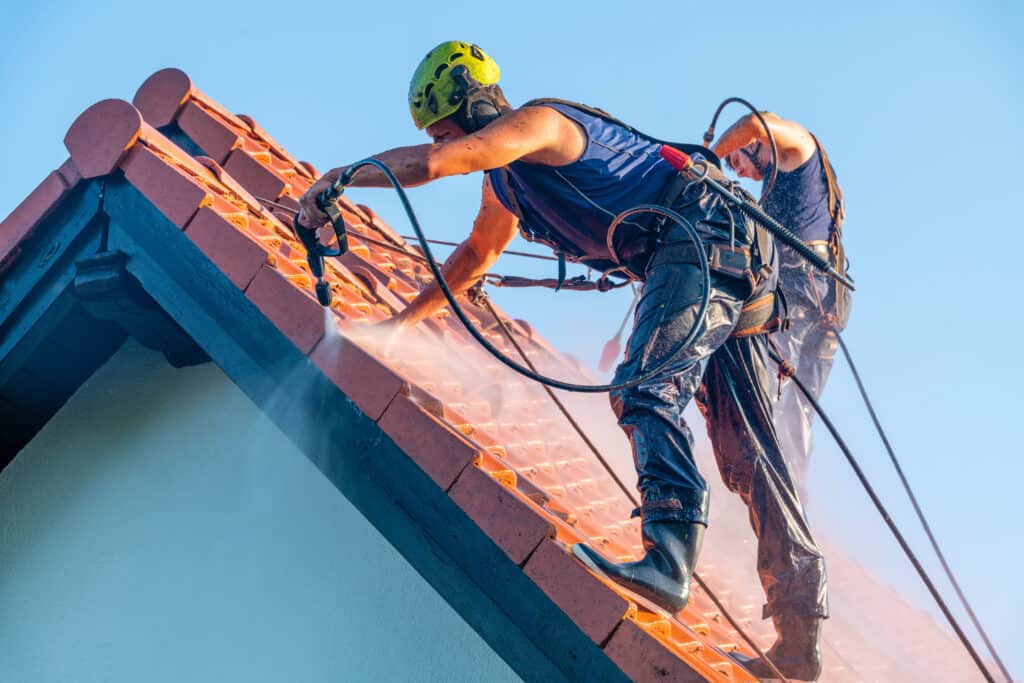 How Do You Keep A Slate Roof Clean?
Keeping a slate roof clean is important to prevent the growth of moss or other debris that can cause damage. Here are some steps you can take to clean a slate roof:
Start by removing any debris, such as leaves or twigs, from the roof using a broom or a leaf blower. Be sure to work carefully to avoid damaging the slate tiles.
Inspect the roof for any signs of damaged or missing tiles, and make any necessary repairs before cleaning.
Use a low-pressure power washer or a garden hose with a spray nozzle to rinse the roof, working from top to bottom. Avoid using high pressure or harsh chemicals that can damage the slate tiles.
If there are stubborn stains on the roof, you can use a soft-bristled brush to scrub the affected areas with a solution of water and mild detergent. Be sure to rinse thoroughly with water afterward.
Consider applying a moss prevention treatment to the roof to prevent future growth. This can be done by applying a zinc or copper strip along the roof ridge, which will release metal ions that help to inhibit the growth of moss and algae.
It's important to note that cleaning a slate roof can be dangerous and should only be done by a professional with experience in working with slate roofs. Additionally, avoid walking on the slate tiles, as they can be slippery and fragile.