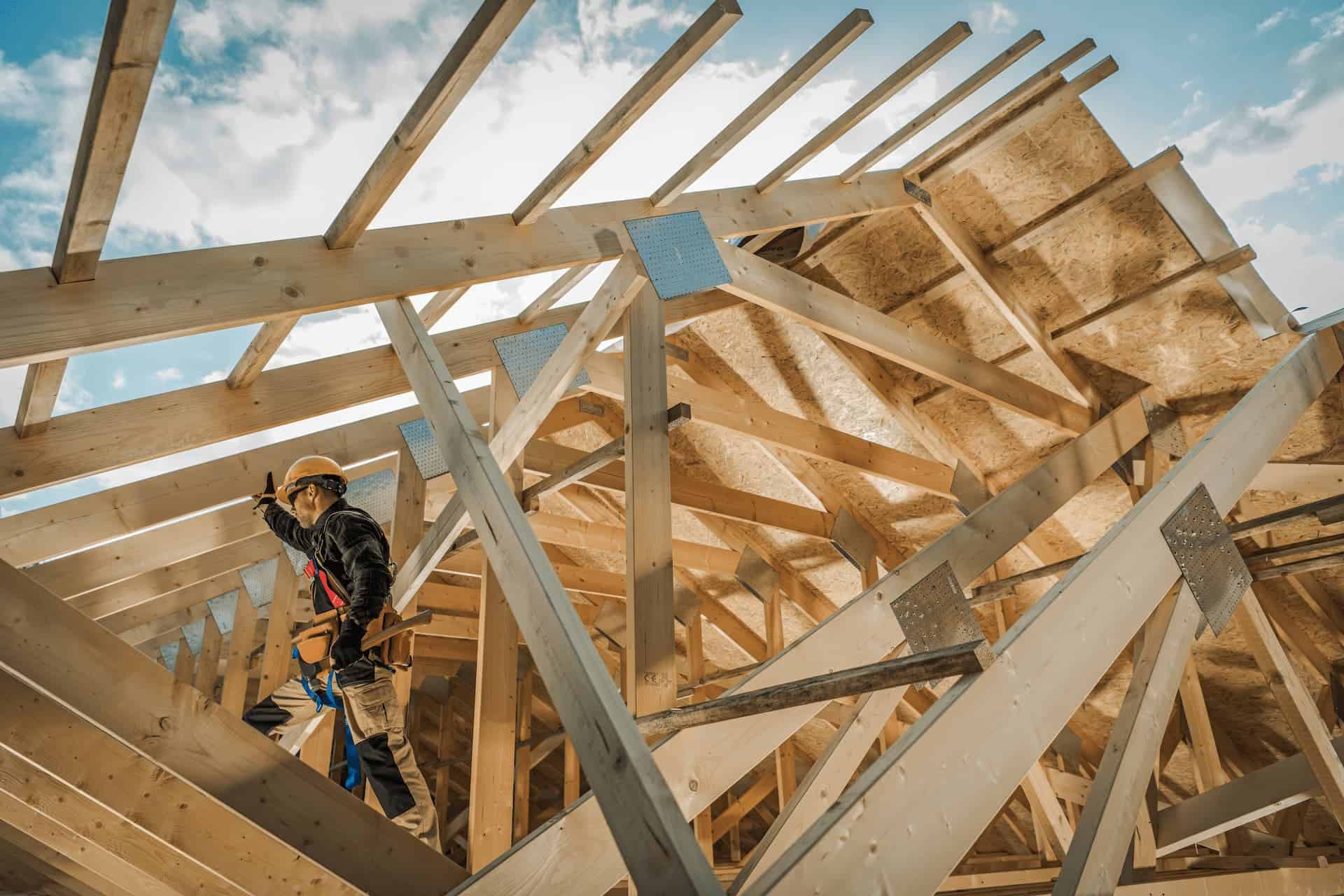 Your roof serves as the first line of defense for your home. It shelters you from things like debris, sunlight, rain, snow, hail, high winds, and other changes in the weather. But how much do you really know about your roof's construction? This article will help you be an informed consumer when considering roof repairs and roof replacement.
If you need expert roofing help, roofclaim.com is here to help. We publish these extensive articles to help consumers stay informed so you can make the best possible decision for your home. Contact us today for expert advice and a free roof inspection.
What Are the Parts of a Roof?
Contrary to what laypeople believe, shingles are not the only important roof component. The entire structure of your roof will need to be considered any time you're having work done.
Knowing the parts of a roof is important because you need to know what contractors or insurance companies are referring to when they give you details from an inspection. When facing roof repair or replacement, being informed helps you avoid costly mistakes.
Plus, understanding how your roof works will help you make smart decisions when it comes to general maintenance and care, extending the life of your roof and preventing unnecessary issues.
The Truss
The truss is a triangular shape that consists of channels, angles, plates, and eye bars. Moreover, it is made of lightweight materials such as 2x4's. They are pre-fabricated in a factory and shipped to the construction site. It comprises three parts, including top chords, bottom chords, and webbings or posts.
How does the truss work?
It supports the weight of roof timbers and coverings, creates the roof's frame, and molds its ceiling. Below are the main types of truss:
King Post Truss: This is a central vertical post used to support a beam under from a truss apex and has an eight-meter span suitable for different types of houses.
Queen Post Truss: This type of truss is reliable and versatile. It spans around 10 meters and is designed for larger construction jobs.
Howe Truss: Consists of upper and lower members and has a steel and wood combination. Unlike the former types, this truss spans around 6-30 meters.
The Rafter
It is usually a long plank with 2x10's or 2x12's and is typically made of timber or steel. The rafter can conceal within the roof's structure, but is sometimes exposed to the blanks below.
How does a rafter work?
The rafter bends at the roof's peak from the central ridge beam and converges with the external walls. Additionally, it serves as a support to roof sheathing and roofing. The main types of rafters include:
Common rafters: This is typically used in conventionally framed roofs and utilized in setting the height and putting the ridge board in the center of the span.
Hip rafters: This type settles from the external corners of the building to the ridge board.
Valley rafters: Unlike hip rafters, this kind of rafter is in the inside corners of the building to the ridge board.
Roof Coverings
This part of a roof is what we typically see at first glance. It is the final layer that handles weather elements such as rain, debris, and snow. It consists of materials such as various types of shingles, thatch, tile roofing, and solar panels.
How does it work?
Roof coverings protect your home from various weather elements and also help prevent leaks in your roof. Furthermore, they prevent outside debris such as bird droppings, dirt, and leaves from penetrating your house.
The Fascia
The fascia is a short vertical board that runs along the roofline where the edge of the roof and walls intersect. It improves the value of the house and goes well with any type of roof.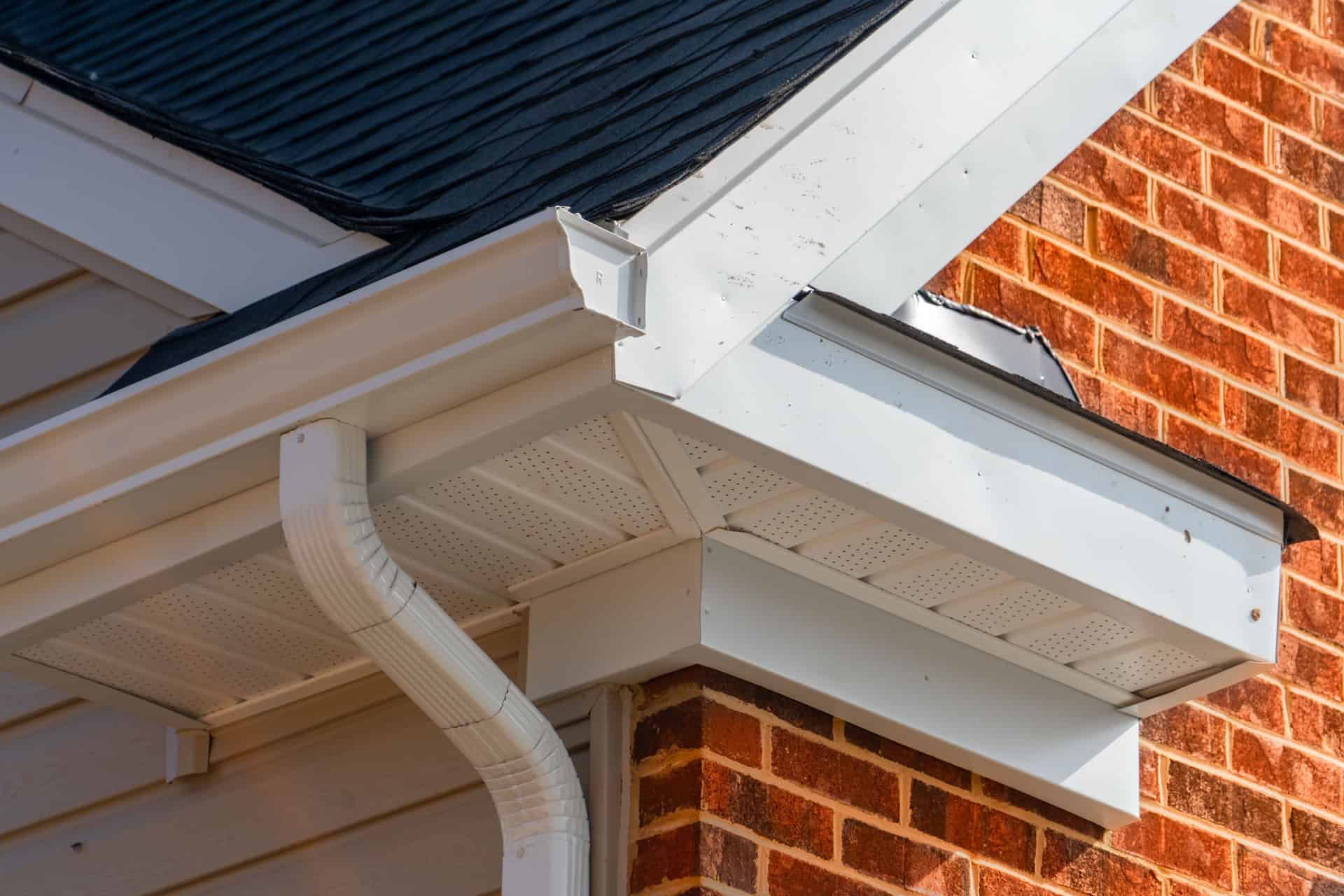 How does it work?
It holds the gutters in place to avoid moisture from deterring the roofing system. Fascia is also helpful in preventing water infiltration and covers unprotected ends in the roof. The main types of fascia include:
Wood fascia: This is the most inexpensive option for builders if they repurpose the roof's deck materials. However, they are not waterproof, so they need special coatings for maintenance.
Vinyl fascia: Unlike wood, vinyl fascia is more durable and water-resistant. You can put this above the wood fascia for more durability.
Aluminum fascia: This fascia is easy to mold and bend and requires a professional installment.
The Ridge
The roof ridge is the highest point on a roof where two roof planes intersect. It is made of 1x8 or larger dimensional lumber.
How does it work?
When the upper end of the rafter is cut, it meets with the broad side of the ridge beam, and it is then put in the middle of two rafters. The roof rafters are nailed to the ridge to provide a structural bond and stability for the roof's peak.
Ridge Tiles
When a gap exists after a ridge is installed, a ridge tile is useful to cover the gap.
How does it work?
The design of the roof has different meeting ridges. Therefore, the ridge tiles are cut to form a uniform gap with about 10 millimeters where they meet. On the other hand, traditional ridge tiles are linked to the slates on both sides using a mortar bed on every side of the ridge. The main types of ridge tiles include:
Half Round Ridge Tiles – It is primarily used on profiled interlocking tile roofs
Third Round Ridge Tiles – It is used in conjunction with the half-round ridge tiles.
Angled Ridge Tiles – It helps in flat tile profiles and fits in dry ridge systems.
Ornamental Ridge Tiles – Adds beauty to the focal point of a roof, with colors naturally red or black.
The Roof Valley
A roof valley exists when two roof surfaces meet. Older valleys are galvanized, while newer ones are made of lead, concrete, or fiberglass. Aluminum is also used as it is lightweight and resistant to rust compared to older iron valleys.
How does it work?
Water accumulates at the roof's meeting points. When it rains or snows, the water flow to these valleys then goes to the gutters. It is crucial to maintain a roof valley to avoid leaks in the long run.
The primary types of roof valleys include:
Open Valleys – It has a broad open gutter with tiles, slates, and shingles lapping over the metal's edges.
Closed Valleys – In this method, the shingles attached to the roof
Woven Valleys – This valley creates a continuous look as the shingles are woven together through it.
Roofing Eaves
This is the underside of the roof, where it overhangs and extends past the wall of the house. This part of a roof needs to be installed properly to avoid animals nesting and water influx. They are aesthetically pleasing in that they make your home look aligned and, more importantly, save time and money.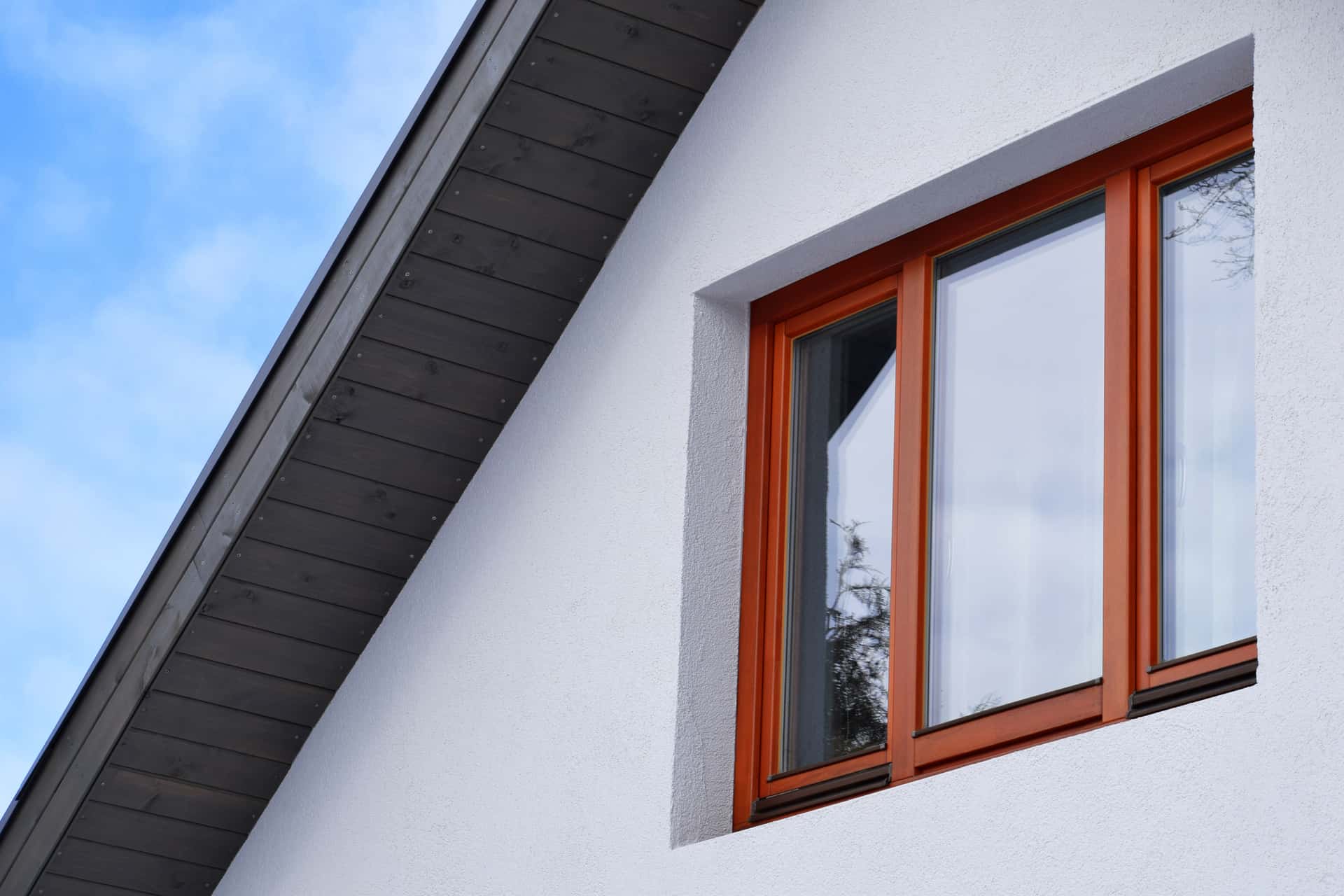 How does it work?
The roof's rafters span to the edge of the house and act as a foundation of the roof. In this case, the eaves are formed. They then prevent water from coming into your walls and windows when it rains and enables you to open a window without worrying about leaks. The main types of roofing eaves include:
Closed Eave: This type is an overhang with a soffit that completes the eave's underside.
Open Eave: It is an overhang with an uncovered underside and exposed rafters.
Box Eave: This is almost the same as a closed eave, but it has a build-up of ornamental molding. The rafters are no longer visible, unlike the open eave.
The Downspout
It is a lightweight pipe essential in preventing soil erosion and avoiding risks to the home's foundation. It is made from wood, vinyl, aluminum, galvanized and stainless steel, and copper.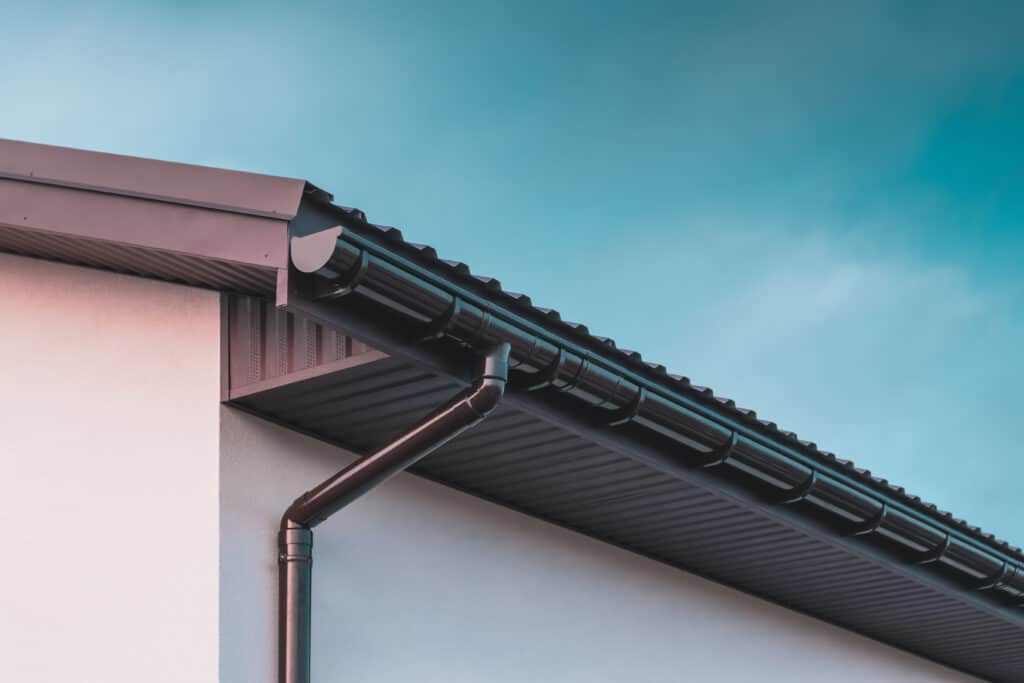 How does it work?
A downspout connects to the gutter and channels excess rainwater to the appropriate point of outflow. You need to maintain and clean them regularly to prevent water from building up. The primary types of downspouts include:
K-Style – The standard downspout style is used together with the 5" K-style gutters.
Round – This is primarily used with half-round gutters.
Rectangular – This is the second most common downspout style typically seen in urban homes.
Ceiling Joists
It may seem like they make a minor impact on your roof as they are usually hidden, but they are essential parts. Ceiling joints are similar to planks made of wood that stretch across your ceiling and contribute to the aesthetic elements of your house. It constitutes wood, but it can also be built of steel or composite wood.
How does it work?
A ceiling joist is effective in framing to create an open space. It runs around between beams and transfers the roof's load to the studs. The main types of ceiling joists include:
Exposed Ceiling: These are structural ceiling parts that are visible by removing the ceiling drywall.
HIdden Ceiling: This is more common than the exposed ceiling and is covered up by ceiling boards.
Roof Underlayment
It is a waterproof barrier material made out of rubber strips, synthetic sheets, and felt. It acts as a barrier to rain moisture and supports the roof with an extra layer of protection.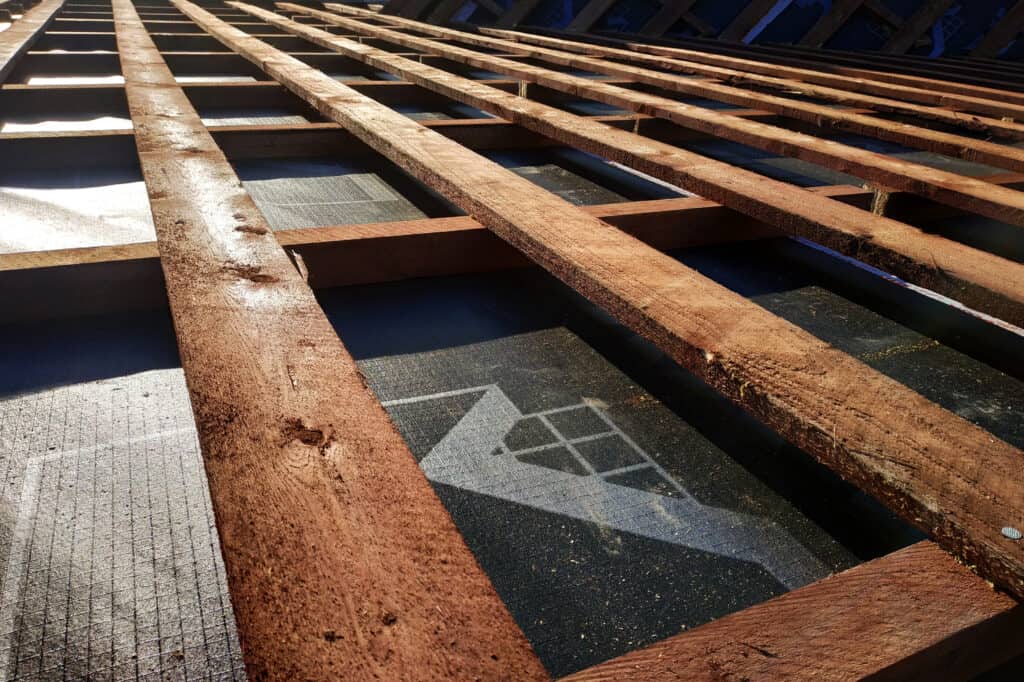 How does it work?
The roof underlayment settles over the roof's substructure under the shingles to make the roof waterproof. It also helps protect your home against all kinds of weather. The main types of roof underlayment include:
Asphalt-saturated felt – This is an underlayment product used over the roof deck before the asphalt shingles are installed.
Non-bitumen synthetic underlayment – This is typically made from polypropylene and is recommendable for extreme climate temperatures.
Rubberized asphalt underlayment – This is quick to install and prevents water damage.
Roofing Soffits
The soffit exists between the wall, eaves, and fascia. It is typically produced from materials such as wood and aluminum, but for easy maintenance and durability, homeowners now choose synthetic and PVC materials often.
How does it work?
A soffit is useful for covering rafters and joists. Additionally, it is installed to provide passive ventilation to your attic. It prevents mold from forming and keeps warm air moisture out of the attic. The primary types of roofing soffits include:
Steel
Fiber Cement
Wood
Vinyl
Aluminum
UPVC
The Battens
The battens, sometimes called lath roofing, are commonly made out of metal, wood, or other materials such as plastic or composite. This part of a roof improves the roof truss systems' structural performance and eliminates condensation.
How does it work?
The primary role of the battens system is to install the shingles or tile roofing using their spacing properly. The roof battening space depends on the type or size of the roofing material installed. You have to be meticulous in choosing the batten material as high winds cause roofs to fail, so make sure you or your roofing experts place appropriate fasteners.
Shingle Roofing
A shingle is a roof covering that lays in an overlapping style and comes in different designs, including square, flat, horizontal, and rectangular shapes. Some shingles are made of bitumen or asphalt, while others consist of plastic, wood, stakes, and metal.
How does it work?
Roofing shingles are applied from the roof's base that overlaps to form a watertight and wind-resistant seal, preventing the roof from environmental damage. Additionally, it adds to the beauty of the house as it comes in many colors and textures. The main types of shingle roofing include:
3 Tab Asphalt Shingles
Metal Roof Shingles
Architectural Shingles
Solar Shingles
Wood Shingled Roofs
Slate Tile Roofing Shingles
Wood Shake Roofs
Additional Reading: 3-Tab Shingles vs Architectural Shingles
Skylights
Skylights are roof openings covered with translucent plastic or glass. It provides ventilation to humid rooms and makes small spaces appear larger and fills them with natural light.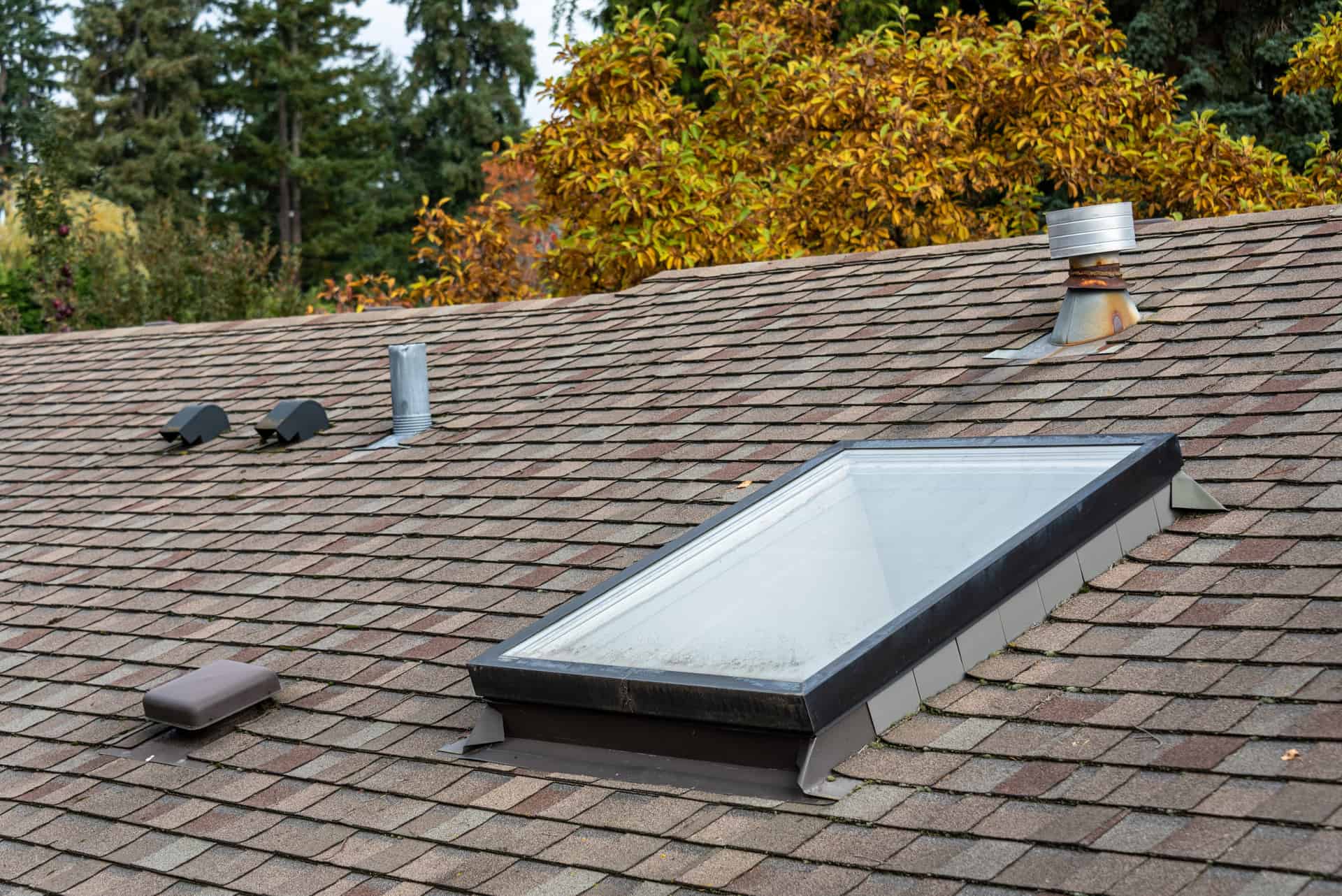 How does it work?
Skylights are designed to admit daylight into the interior of the house. Additionally, it allows lesser heat as it penetrates the roof deck. Installing a skylight is a complicated process, so call a roof service expert to do it for you if you want to avoid the hassle and risk.
The primary types of skylights include:
Fixed Skylights: They are installed on a high ceiling, do not open, and can't lessen the humidity in the room.
Vented Skylights: Unlike the former, these skylights can be opened by hand and provide moisture control.
Tubular Skylights: Are also called solar skylights and are suitable for small spaces such as bathrooms and closets.
Chimney Flashings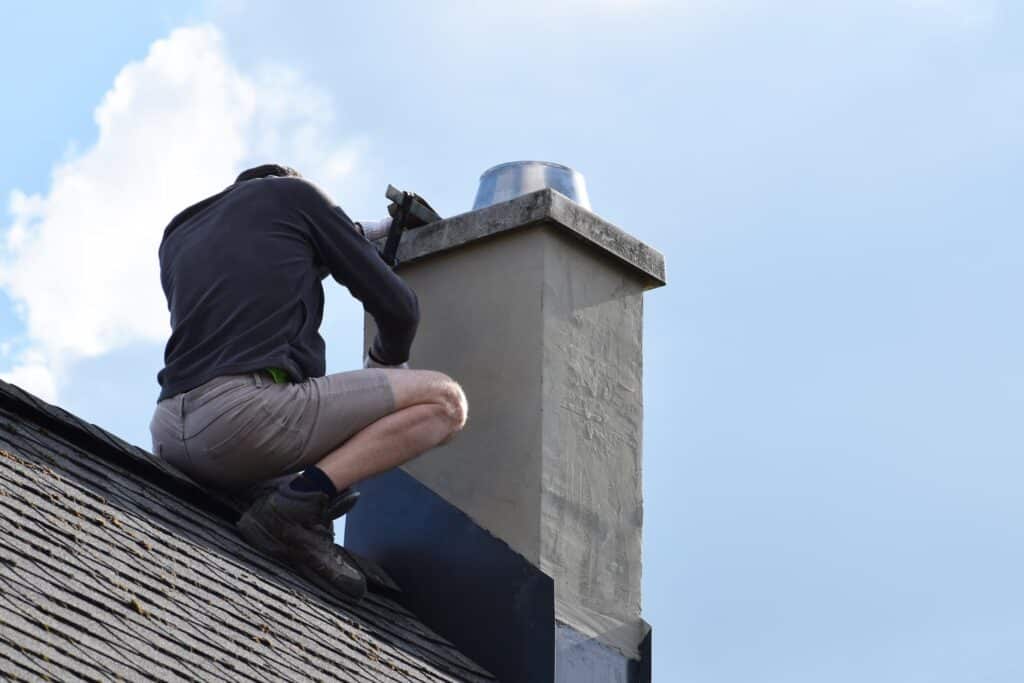 A chimney flashing is a thin sheet of metal that exists between the chimney and the roof. It can last for a long time when appropriately installed, depending on different circumstances, including your location, the chimney's structure, and the materials used.
How does it work?
It acts as a waterproof seal preventing the roof and chimney from water damage and moisture damage. Additionally, it consists of step flashing under the roof shingles, counters flashing that conceals the step flashing, and base flashing that helps connect the vertical and roofing surface. The main types of chimney flashings include:
Aluminum
Steel
Copper
Vinyl or PVC
Roofing Insulation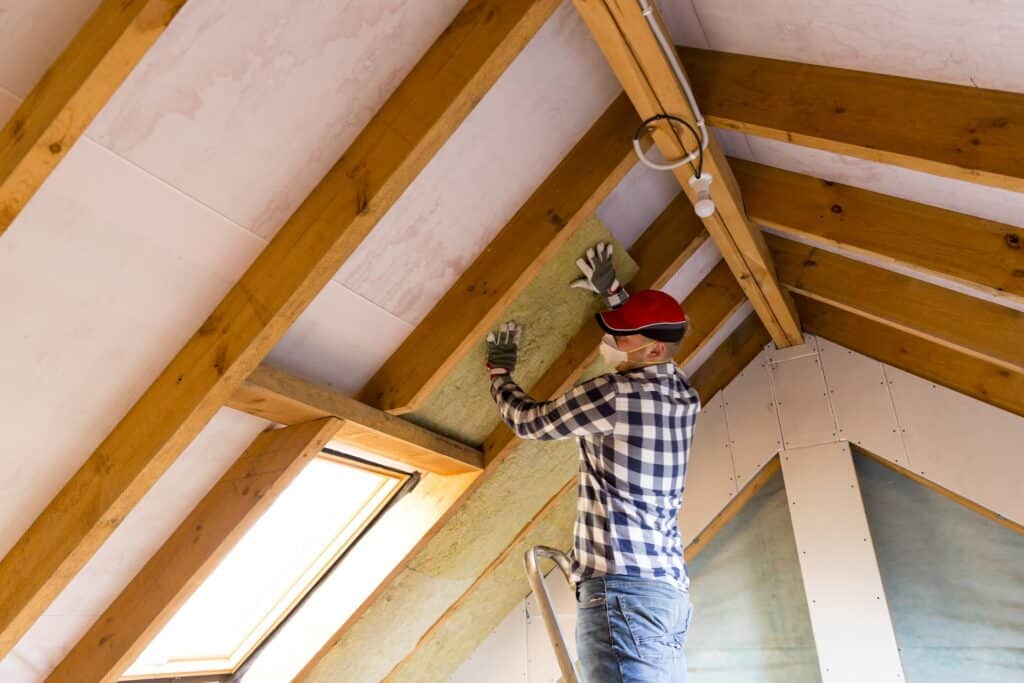 Insulation is one of the essential parts of a roof, but few people understand its purpose. It is essential to maintain warmth in your home during the cold seasons or provide coolness during the summer. If appropriately maintained, it can last for a long time, providing comfort, saving you money, and lessening greenhouse emissions.
How does it work?
Insulation operates as a barrier to heat flow and loss in roofs, floors, ceilings, and walls. In short, it helps to keep the desired temperature in the house. Additionally, it also prevents mold growth and saves energy. The primary types of roofing insulation include:
Wood Fiber – This is typically made from wood, cane, or vegetable fibers and is one of the most used roof insulations.
Perlite – This is an inorganic siliceous volcanic glass that is fire-resistant, stable, and strong.
Polyurethane – This is a recommended type of roof insulation because of its quality performance and special properties, including the ability to serve as a barrier in preventing bad air infiltrations.
Polyisocyanurate – This has a closed-cell foam plastic core and is primarily used for maintaining high thermal resistance.
Polystyrene – This is a lightweight and inexpensive type of insulation with two kinds, expanded and extruded. The former has a foaming agent, while the latter goes through an extrusion process.
Cellular Glass – It is a mixture of a foaming agent and crushed glasses and has low water absorption.
Felt Underlayment
Felt underlayment typically exists under the shingles. It comprises a base made of natural or synthetic materials and then protectively coated with asphalt.
How does it work?
It is installed in the roof directly and acts as a secondary layer of protection from different weather changes, including rain and snow. It creates a long-lasting roof as it repels water from creating moisture damage and avoids wood resin stains. Moreover, an added layer of roof paper improves and evens the surface when you install the shingles.
The Roof Gutter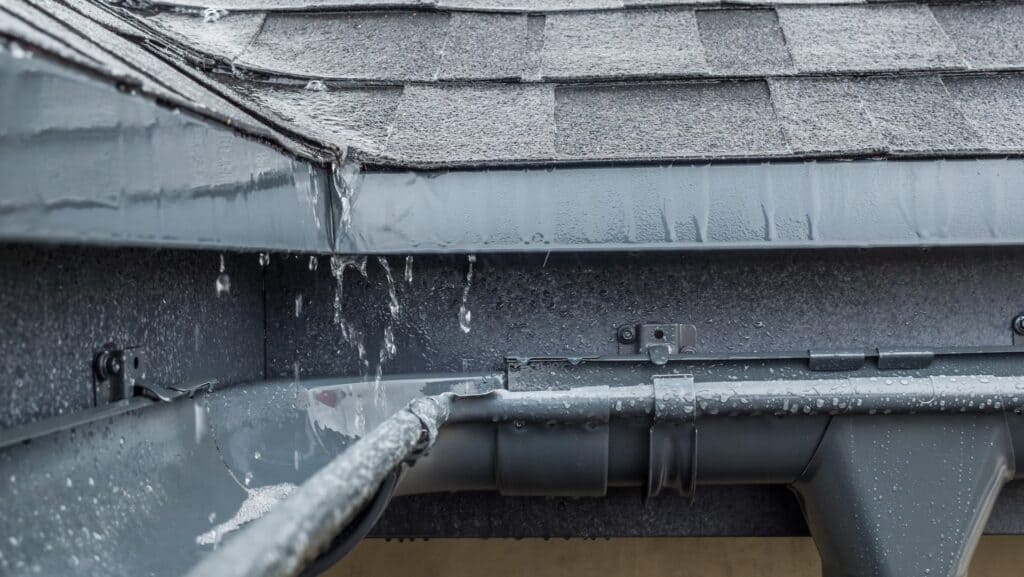 The gutter is a long, U-shaped basin with common segment lengths of two, four, and six meters. It protects your home's foundation, prevents soil erosion, protects landscapes, and avoids flooding in the basement.
How does it work?
The gutter connects to the roof's eaves and catches rainwater through a downspout as it runs to the lower edge of the slope. The absence of a gutter system can result in many risks, including rot, mold formation, and roof deterioration. The primary types of roof gutters include:
Half Round Gutters – This is typically used in historic homes and is usually made from copper.
K-Style Gutters – This is the cheapest type of gutter and the easiest one to install. It also has a modern look suited for modern homes.
Custom-built Fascia Gutters – This type of gutter gives a sleek and contemporary look to your home. Moreover, this is custom built out of one long stretch of aluminum.
The Bottom Line: Parts of a Roof Explained
You should now have a better understanding of how a roof works and why each component is so important. However, we understand that this is still a fairly technical topic, so if you need expert guidance for your specific situation, please don't hesitate to reach out.
Schedule a free inspection with us so we can inspect your roof, identify any concerns, and offer the best approach to solve your individual roofing issues. If you have questions prior to scheduling an inspection, feel free to contact us. We're happy to help!